I remember hearing about a student minister who once sent a request to a large international mission organization with the hope of them organizing an around-the-world mission trip for his students. He wanted to take two weeks and hit up every major continent with the love of God. Maybe one day building a house in Honduras, Poland for some puppet ministry the next, then grabbing a flight for a game of soccer with kids in South Sudan before face-painting aborigines in Australia by week's end.  I'm not gonna lie; that actually sounds like an absolutely incredible blast. I'm sure it would be a life-changing trip … for the participants. But I highly doubt that is what Jesus was talking about when He commissioned His followers to make disciples of all nations. Our culture doesn't have much respect for fathers who have a child then check-out when it's time to raise them. We don't want to be those kinds of missionaries, either.
Discipleship is a long-term, day-in and day-out activity. It is about walking with someone towards Jesus through every twist and turn that life brings. It means sticking around and coming back when the excitement and thrill of newness fades. Yeah, experiencing a new culture for the first time is awesome and exhilarating. But you know what's better and even more exciting? Watching someone's spiritual lights turn on as they grow deeper in love with Jesus over months, years, and decades.
I don't think I really understood this until about my tenth trip to Nicaragua in two years. I was no longer ministering to strangers. I was ministering with my friends who had become family. And I'm not just going to tell you what my favorite food in Nicaraguan is either. I will also tell you what you should order at each restaurant in Jinotepe and what the name of your waiter will be: Santiago at Terry's Diner, Anne at Buen Provecho, Javier at Taco Taco, and my boy, Aldrik, at Café Paris. Going back to a country trip after trip unlocks a magical power of relationship that God will use as He uses you to share His love and make His disciples.
This is also a lesson I've learned the hard way. I remember the time I asked an older man during a rice and bean distribution in a Mexican dump if he's ever heard the Gospel before. He quickly responded with a dagger, "Yeah, from every other missionary like you who comes here but never comes back." To be fair, my church had faithfully taken hundreds of trips to his community for well over a decade (with countless people who keep going back) but his frustration was definitely felt and noted. Or you can look at the reality that I have led hundreds of people in a prayer of salvation through many trips to a variety of countries but I have zero idea how they are doing now.  I don't know if their conversion was actually genuine or if they were just being cordial to some random American with a ponytail and a translator.
I am embarrassed to say that I have only spoken to one person who I led to Jesus in a foreign context after I first prayed with them. It was actually a miraculous conversion that included a physical healing. But when I had the chance to follow-up with the man years later I found that his pursuit of Jesus seemingly stopped with a Bible app on his phone. But now with years of lessons learned, I get to keep meeting and walking with this man, eating all the foreign food he keeps feeding me, and I get the chance to keep pointing Him to the God he asked to save him years back.
As an experiment, open up your Bible to the back and check out the map of Paul's missionary journeys. You are seeing what I see, right? He kept going back to the same places. We have a New Testament because he wrote letters to follow-up with his converts and strengthen them in their faith.  Apostle Paul wrote in Romans 15:20 that it was his "ambition to preach the gospel where Christ was not yet known, so that I would not be building on someone else's foundation." The problem is we often forget and fail to even build on the foundation that we ourselves have laid in someone's life. Paul's pattern is pretty simply: Lay a foundation then keep building on it.  That's how you make disciples.
Or just look at Jesus, who took his own thirty-three yearlong mission trip to Earth. Before He ascended with a big "Peace Out" to His followers He promised to send them some pretty major follow-up in the Holy Spirit, who would be their Helper, Comforter, and Reminder of what He taught them. I'm also pretty positive He said something about coming back again soon, too.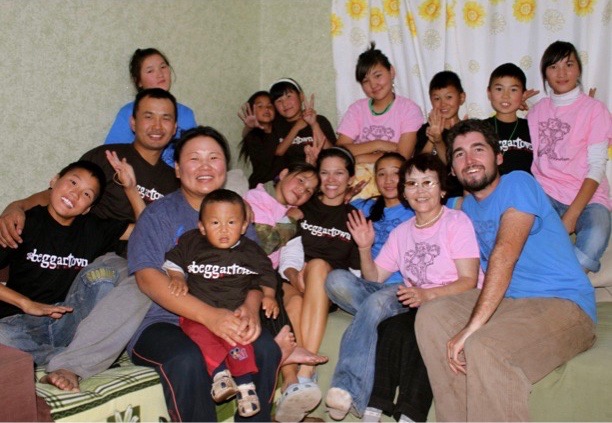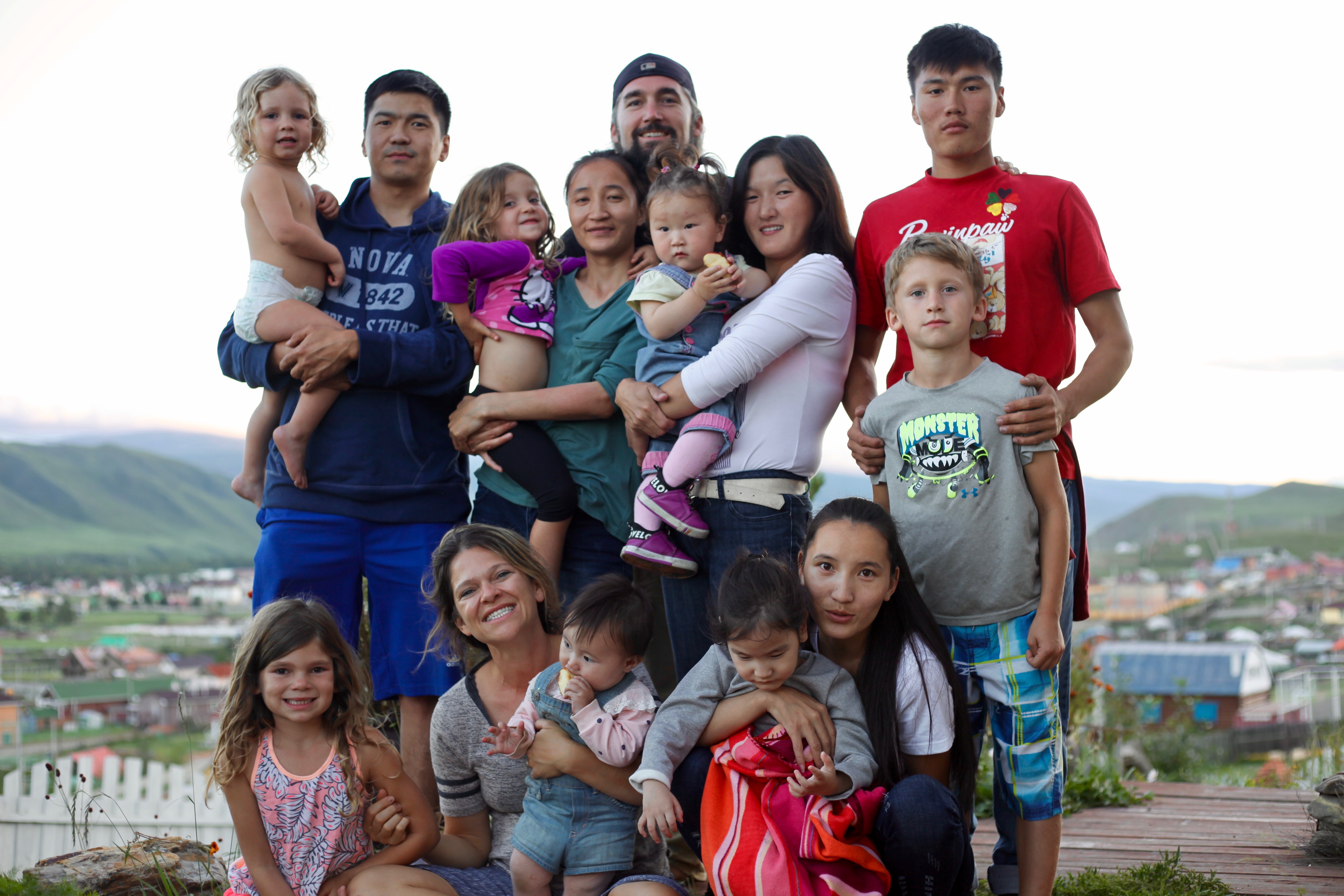 Somewhere along the way, the ordinariness of revisiting and following up turns beautiful. Every Sunday in Mongolia, my family has shared dinner with the same group of graduates from New Hope Children's Home. Carlie and I have known each of them since they were kids (pictured left in 2009). Now as adults (right), they keep taking long bus rides and showing up to our house for dinner with their own children. I'm sure it has something to do with Carlie's cooking but I hope it's also because they feel safe and loved here. They don't have to figure that out with us. We have been loving them across many years and many trips and we keep coming back. Last week, one of the girls asked us how to get close to God again. We got to tell her all about Christ's love for her through our love for her that has spanned a decade. Our words that night had street cred because we've been saying them to her for so long. You don't get to have those kinds of conversations when your goal of international missions is to expand your visa stamp collection.
So where do you go from here? I say pick a country or two and keep going back. Let the Holy Spirit guide you and your local church send you. When it feels usual and normal, chances are pretty good that your ministry is just beginning. Yes, evangelize door-to-door but follow up with those families next year. Face-paint the heck out of some kids faces but be ready to come back and celebrate their graduation from college. Learn people's names and remember them. Don't do a lick of ministry without a local church in-country who can follow-up and be present after you fly away. Use Facebook and Google Translate often to keep the conversations going. Support missionaries planted in foreign fields. Invest your money, time, and encouragement in native servants who are not only in daily relationship with the people you feel called to serve but also know the language and culture because it's their own. (Hey, what do you know? We have a way to do that through our Field Staff Fan Club!)
You can also invest in local Gospel workers who are called to share and show Jesus in your neighborhood and city. You know who I'm talking about, right? Yeah, you. Go to the same restaurants, gas stations, block parties, and grocery stores in your own neighborhood. Learn the name of your waiter or waitress and ask how you can pray for them before you pray for your meal. You will be amazed how much it means when you remember their request and check back in during your next dining experience.  Start by laying relational foundations in your own timezone, then keep building on them with each visit. Be as intentional at home as if you were spending hundreds of dollars and a week of vacation to be there, too.
True discipleship can only happen through deep relationships and trust. Foreign missions is best when it is no longer foreign. Short-term trips can really make a difference when they are attached to a long-term vision and commitment. Be at home who you are abroad. Be faithful. Be consistent. Don't make international missions about you or your experiences. Do what is best for those you serve and keep checking in, keep showing up. Normalcy births a fresh excitement and beauty that beats a thousand new destinations any day of the week. Your next unconquered vista can wait. Make friends that become disciples of Jesus through your love and care for them over the long-haul.
We will end with wisdom from the ancient philosopher, Pam Beesly-Halpert, whose words closed out the last episode of The Office, "There's a lot of beauty in ordinary things? Isn't that kinda the point?"