Jesus was never veiled or ambiguous when it came to prayer. He told prayer parables, gave prayer instructions, prayed by example, and literally gave us the words to pray in the Lord's Prayer. He further opened up the curtain behind this powerful in-line to God in Luke 18. Jesus tells his disciples about this persistent widow who kept bugging and pleading the ungodly town judge to grant her justice from her adversary.  She got so consistently up in his face about her needs he thought she might eventually become violent and attack him. So he gave in. Jesus goes on to say in Luke 18:6-8,
"Listen to what the unjust judge says. And will not God bring about justice for his chosen ones, who cry out to him day and night? Will he keep putting them off? I tell you, he will see that they get justice, and quickly. However, when the Son of Man comes, will he find faith on the earth?"
This is the heart behind these WEGO prayer guides- that we might walk down a long road of persistent faithfulness. We are knocking on God's door on behalf of the people within our ministries and we aren't gonna stop. The beautiful news is that we are not praying to an unloving, unjust, or uncaring puny judge who is afraid of our persistence turning violent. (He can probably hold his own pretty well if we do.)  We are pleading and praying to a most gracious and compassionate God who actually wants to hear our prayers and has the power to respond immediately.
Let us be the answer to Jesus' question in verse 8. May He find faith on this earth in us and in our persistent prayers. Be like the persistent widow and acknowledge that the one you are pleading with has the power to act upon your situation. Exalt God now, humble yourself before Him, and start knocking…
New Future Church – Ulanbataar, Mongolia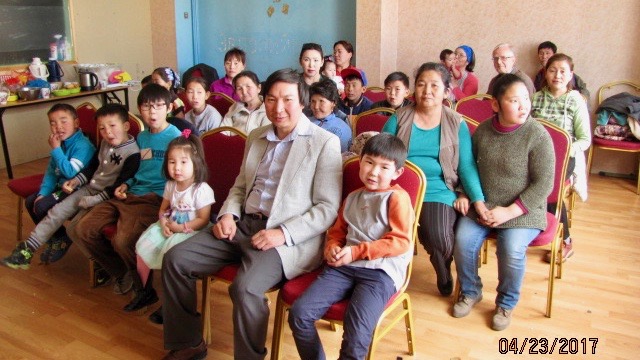 About New Future:
"We started this ministry 6 months ago. We believe one day they will start supporting our homeless church (that we prayed for last month). Every Wednesday we have a bible study and guitar training for church members. We teach children English with food on Thursdays. Saturday we come to a public school soccer field and help coach. When the training is finished we go to the church and give them hot food and tea. We then start a church service that is followed by games. On Sunday we have a church service at 11 o'clock with cookie, tea, and coffee."
How You Can Pray:
1) Please pray for this new ministry of people to grow in their faith.
2) For the soccer club children's faith to grow and shine in their area
3) Our English teacher left for his home country. We are looking for a new English teacher.
4) Pray for Sunday school.
Iglesia Renovación Nazarena –  Jinotepe, Nicaragua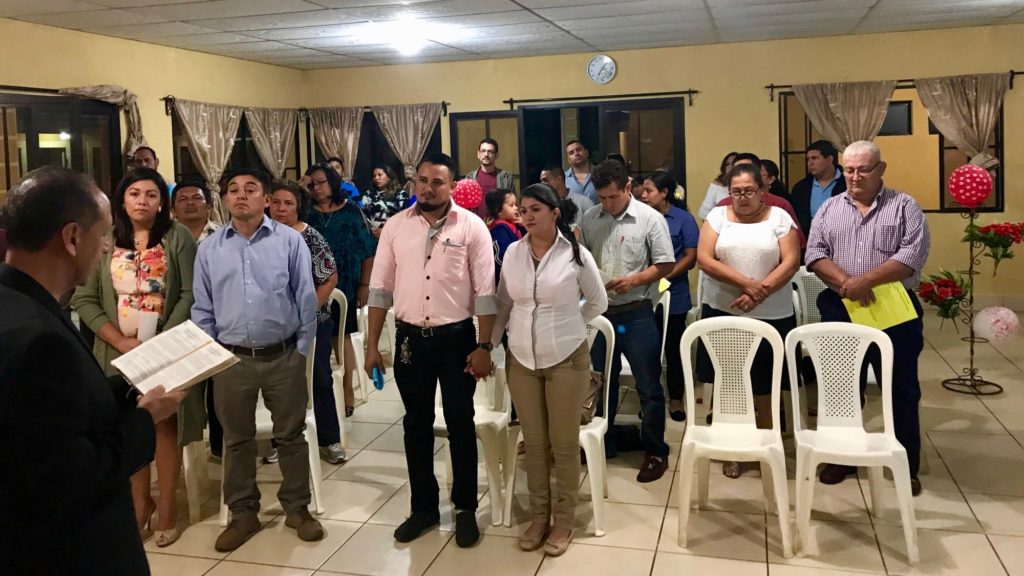 About Iglesia Renovación:
We have a deep love for this great church and its people. They hosted a 6-week long marriage class (pictured with Pastor Moises reading a Psalm over them) that our WEGO Missionaries, Stan and Tamera Johnson, led this summer.  I (Zach) have become fast friends with their college worship team who have already spent time serving the kids in our ministries. They are a bright beacon of light in their community and to the WEGO staff. Iglesia Renovacion started on September 15, 2006 and now have 200 members with its programs serving more than 300 people in 5 different districts of the city. The motto of the church is "Go and make disciples" based on Matthew 28:20. They fulfill this by heavily focusing on evangelization, communion, discipleship, service to the needy, and worship.
How You Can Pray:
1) To be led and filled with the Holy Spirit
2) Request release from enemy attacks: comfort, divisions, friendship with the world, indifference with the neighbor
3) For the unity of the church
4) For the Church to express faithful witness to the gospel of Jesus Christ
5)  To reach the people most in need: alcoholics, women in prostitution, young people in drug addiction, people in prison.
6)  For our country Nicaragua: for a revival expressed in quality and quantity
7)  For our city Jinotepe: the unity of Christians, to win the city for Christ
Ganbat Adiya – Driver, Mongolia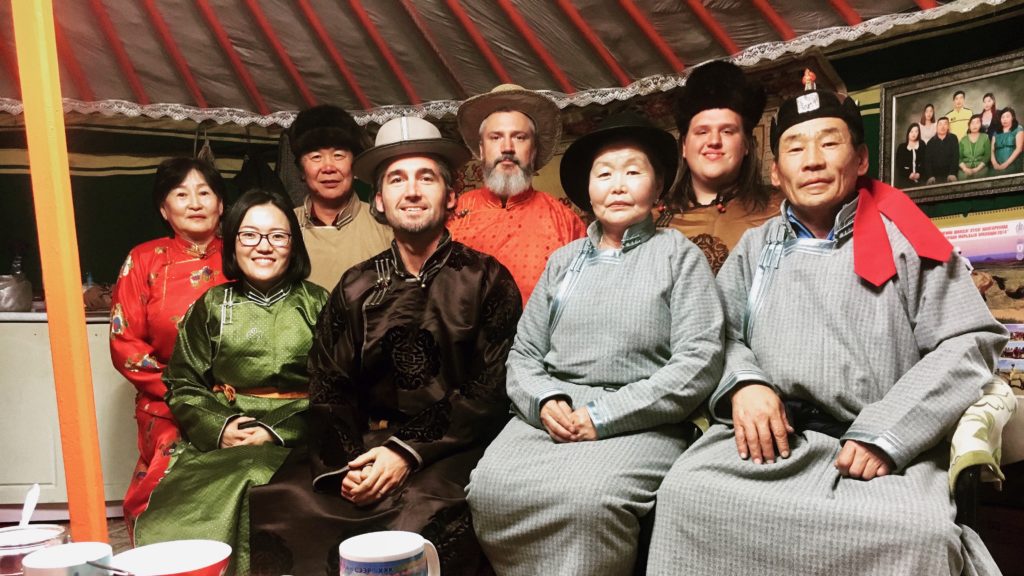 About Ganbat:
What if I invited you into my home, lavished you with a banquet table of food, and dressed you in my finest clothes? Ganbat did that for us. (Pictured here on the far right). He is a retired wrestler with a quiet strength and a quick hunger to show kindness and hospitality. He spends his work days shuttling the kids at New Hope between home, school, and other activities. He lives on the WEGO property with his wife, Tsetsgee, who prepares the food for our children! Ganbat says, "God bless you! Thank you!"
How You Can Pray:
1) Pray for his families health, happiness, and sustainability
2) Pray for his son, OchirDorj, to have efficiency and wisdom at work
3) His car is bad and needs to be fixed, if possible
Yurys Cárdenas – Language & Literature Teacher, Nicaragua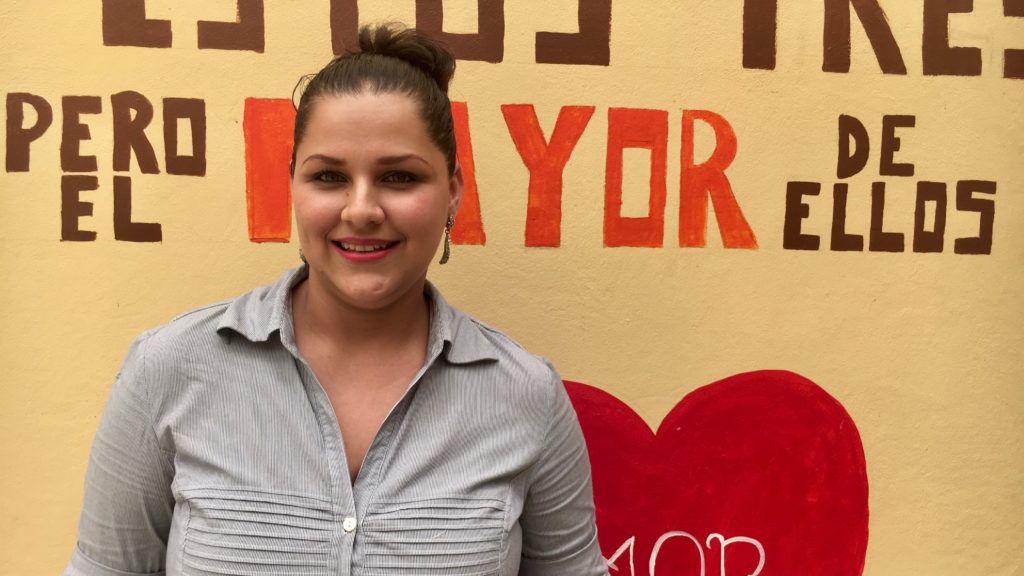 About Yurys:
"There are 18 people living in my house. I have 6 sisters and 2 brothers and we live with our mom and dad. My husband and I live in the same house with my little girl who is 6 years old. Even though none of my family members go to church we believe that one day we will come to the Lord. I love my job because I understand the situation that my students go through because I've been there."
How You Can Pray:
1) Alcohol release for my Dad and brothers
2) Economic stability
3) Continue the vocation in my job- to do what I love to do in my job
Ariungerel (Ariuka) – New Hope Children's Home, Mongolia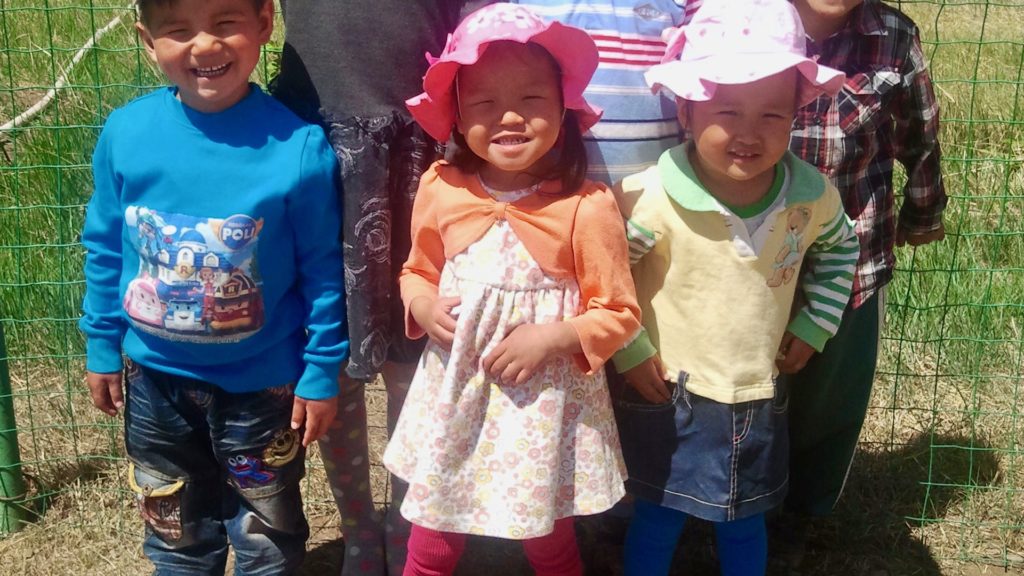 About Ariuka:
Little Ariuka (middle) came to our home in the fall of 2016. She is 3 years old and likes to play on the swing and slide. She also loves to sing! When asked about what she wants to do when she grows up she said, "I will be police because of bad people."
How You Can Pray:
1) Pray for quick healing for her back that was injured on a slide
2) Pray for her teeth that hurt when she eats
3) She wants to slide more
Urania De Los Santos Vado Selva – Kids Bible Club, Nicaragua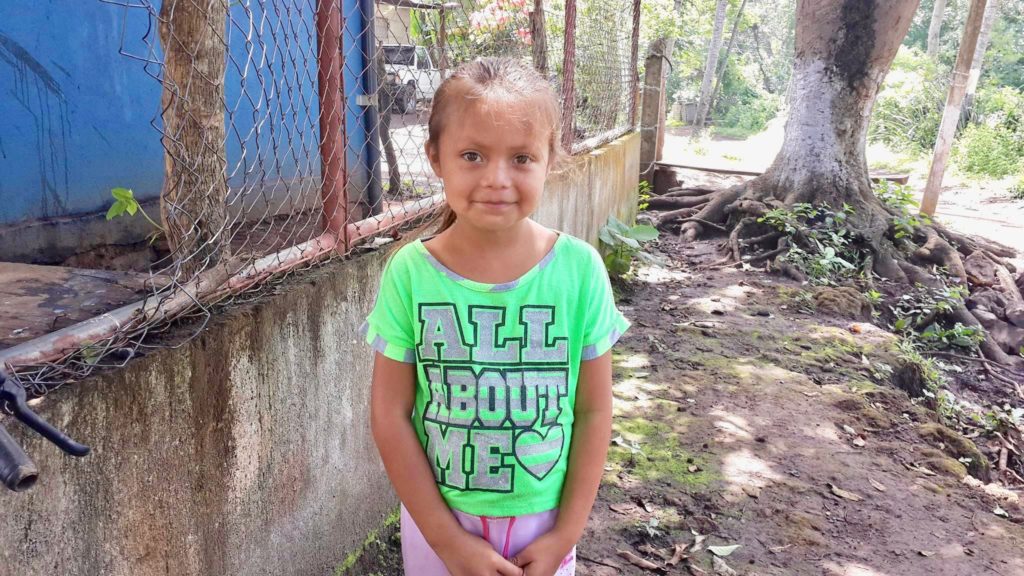 About Urania:
"I am 7 years old and attend the WEGO bible club classes. In my house live 9 people- 5 kids and 4 adults. We all live under the same roof. My brothers and sisters don't attend any church but the little ones go to the bible club classes.  My Dad works as a guard for WEGO and my mom is a stay at home mom. I love to play with my dolls, wash dishes, and sweep. I want to be a doctor and I am in 2nd grade."
How You Can Pray:
1) I want my parents to attend church
2) I ask God to help me to keep studying
3) Pray for my family
Additional Requests
Please be daily praying for our WEGO Nicaragua Ministry Director search. We have already begun to receive resumes, applications, and letters of interest. Please pray for wisdom and discernment for our search team and the candidates for this crucial role. Learn more about the position and process here: http://wego.org/serve/