"Cast your cares on the Lord and he will sustain you;
he will never let the righteous be shaken."
-Psalm 55:22
How many times do we cast our cares but cast them like we're casting a fishing pole, with a string attached? We pray and ask God to do this or that but still live in anxiety and fear. It's like we lay our requests at God's feet then quickly reel them back in and let the requests continue to torment us. I don't think that is the kind of casting the Psalmist is talking about here. Google says that it means to "throw (something) forcefully in a specified direction." I think that's a better fit. Casting your cares on the Lord means giving them to God without taking them back. We must trust that our concerns are better in God's hand than in our own. Philippians 4:6 instructs us that we can only be free of the nagging string of anxiety by praying and presenting our petitions to God, with gratitude.
So as you pray for these requests and others, don't cast them with strings attached. Cast your cares in faith on the Lord. Don't try to reel them back in or pick them back up. Release your grip and throw them as hard as you can in God's direction. Then rest and wait for God to do with them as He sees fit.
Amen Church – Ulaanbaatar, Mongolia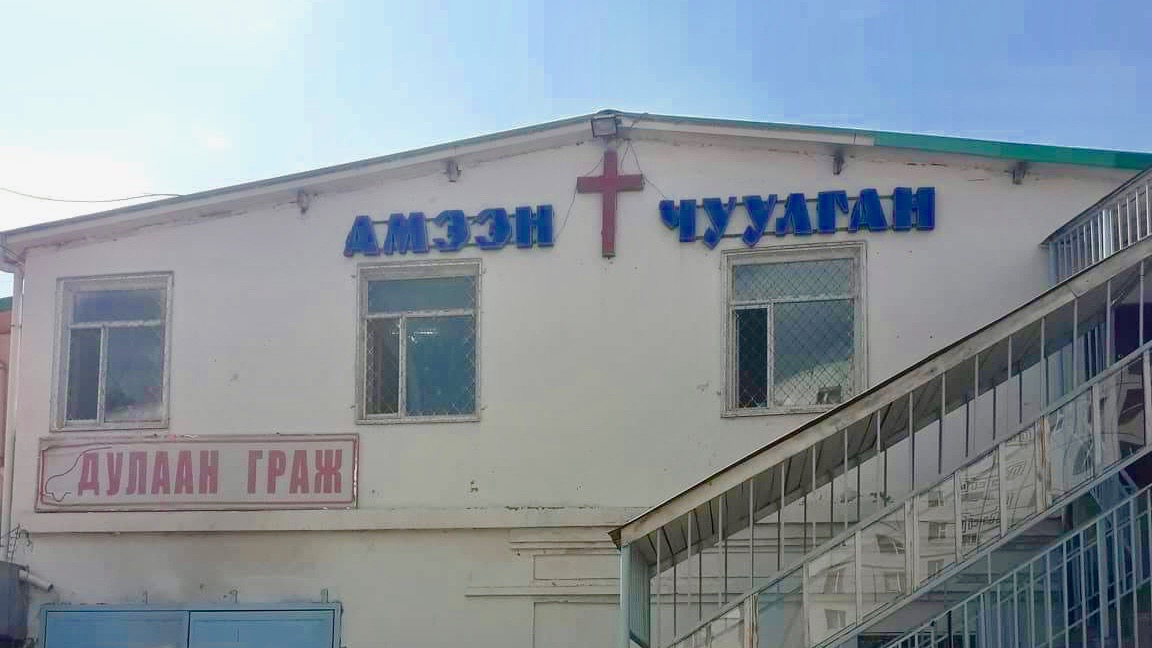 About Amen Church:
Amen Church is located in Mongolia's capital city of Ulaanbaatar, Mongolia and was established 25 years ago by Korean missionaries. There are specific ministries in the church for children, teenagers, and adults. It has around 80 members and the leaders name is Saranjargal. On a side note of gratitude, as we spoke to the leader of Amen Church about this prayer guide they offered to provided clothing and coal for our children's home this winter! We thank God for this church.
How You Can Pray:
1) Please pray for church growth. They are asking God to increase their membership to 150 people.
2) Pray for church unity and the spiritual growth of its leaders
Church of God La Paz Centro –  Leon, Nicaragua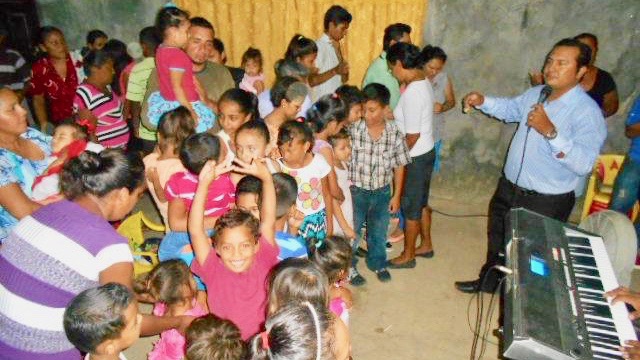 From Pastor Deybin Castillo:
"I am the pastor of Church of God La Paz Centro in Nicaragua. I have been the pastor here for 8 years. My wife's name is Laura Gabriela Lopez and our 3-year-old daughter's name is Genesis Castillo. My family is the rock of my life and I thank the Lord for them and their support. I work with the community of ELTAMARINDO in La Paz Centro.  We have church services four times a week and our church members are very faithful to God. Every time we have a prayer service everyone comes and supports every activity we have. We have 60 members and every month we have four souls that come to God. We have a feeding program where we feed 30 kids. I thank the Lord for all the blessings because we can do nothing without God. We are praying very hard for our nation. We know that the Lord has the answer. All we need to do during this time is trust in God and His plan for all of us, trusting in the Lord and seeking Him with all of our hearts and minds."
How You Can Pray:
1) For all the churches of Nicaragua. That we will all come together as one body.
2) Pray for our families provision, health, and protection.
3) Please join us in praying for all the spiritual needs in our country and lives.
Munkhnaran – Caregiver, Mongolia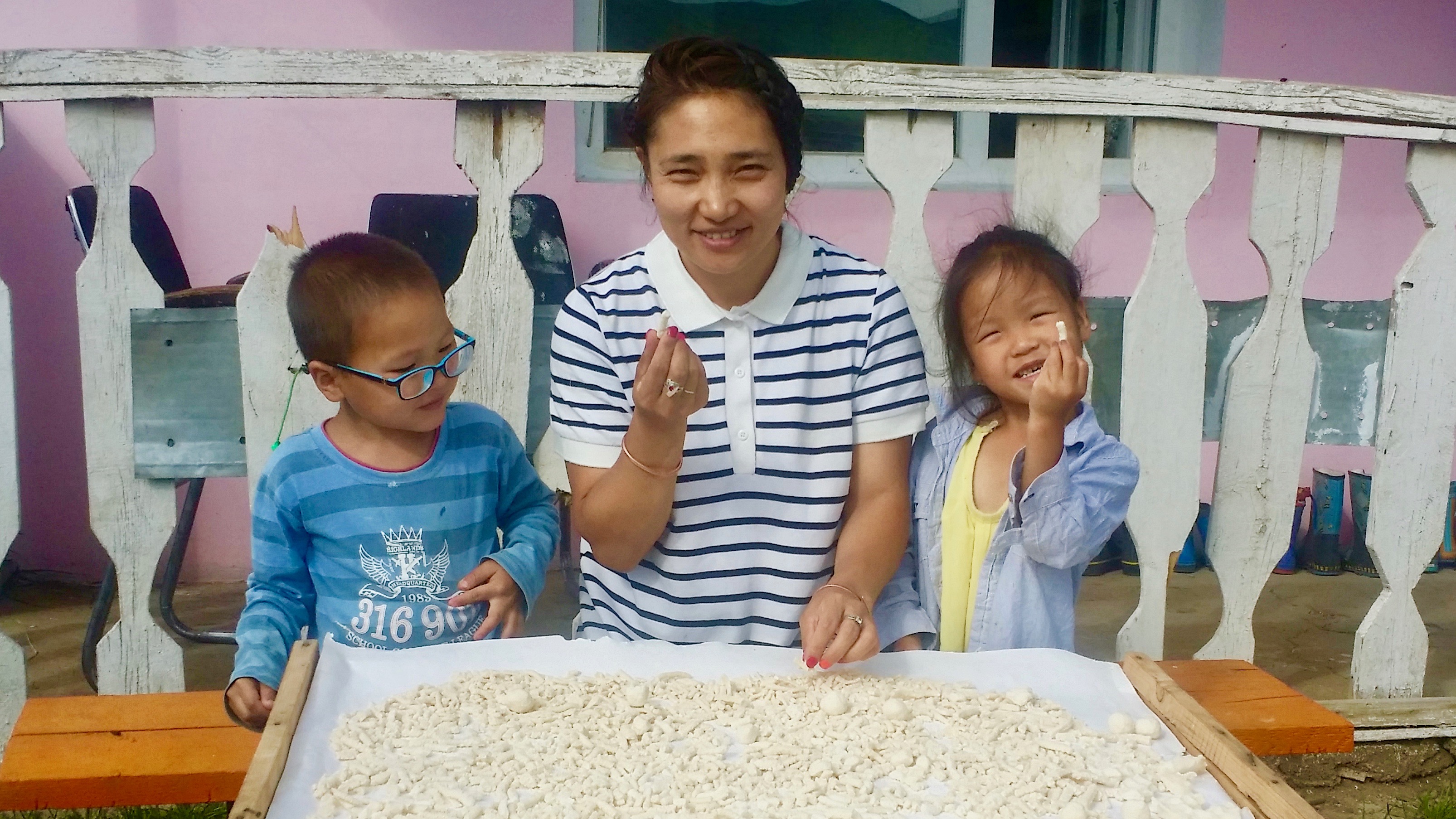 About Munkhnaran:
There are 5 people in her family. She lives with her husband and 3 kids. She has been working at New Hope Children's Home since last September. Munkhnaran likes to sew and make origami and her hobbies are drawing and playing games.
How You Can Pray:
1) Pray for her husband, her brother, and sister to receive Jesus Christ as their personal Savior and become believers.
2) For her kids protection and health
3) Please pray for Munkhnaran's mom who is currently receiving treatment for liver problems.
Maria Nela Espinoza – Geography Teacher, Nicaragua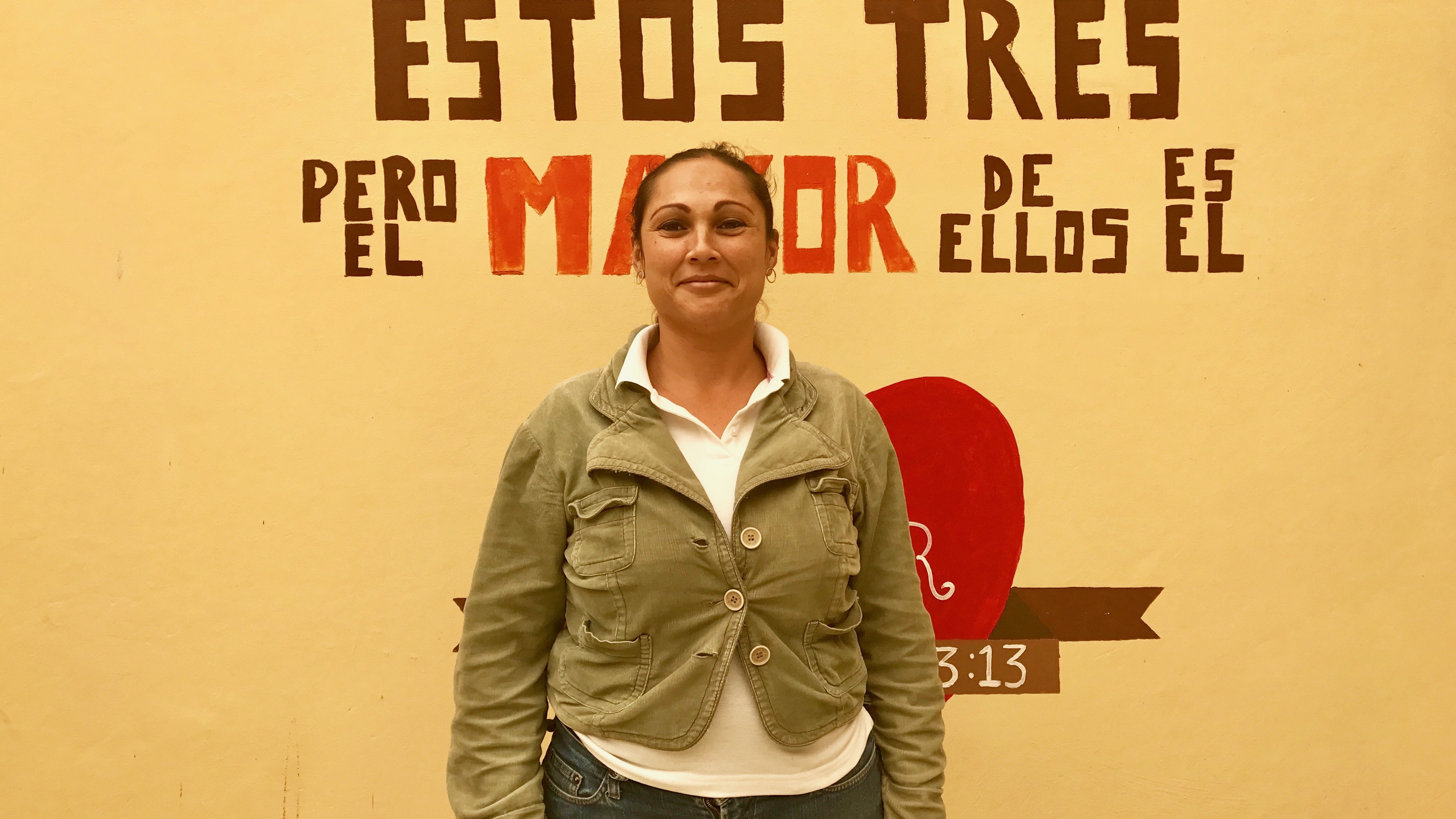 From Maria Nela:
"I am 37 years old and a single mom. I have two boys. One is nine and the other is sixteen. I attend EL LIVANO Church and have been going there for a month now.  I go with my kids on Tuesday, Thursday, and Saturdays. I live in my mom's house in Jinotepe. I love to share about the Word of God with my family and going out with my kids. I love that. I like to read, listen to Christian music, and love to be social. I like to talk a lot with my friends. I love to teach geography because that gives me the opportunity to share with the students all the knowledge I learned through the years I've spent reading and studying in college. We are not perfect but we try to do our best to be better people each day.  I pray that my kids will show God through their lives and apply what they have been taught."
How You Can Pray:
1) Pray for unity in my family
2) For peace and love in our nation
3) That I might have more opportunities to serve God
Tulga – New Hope Children's Home, Mongolia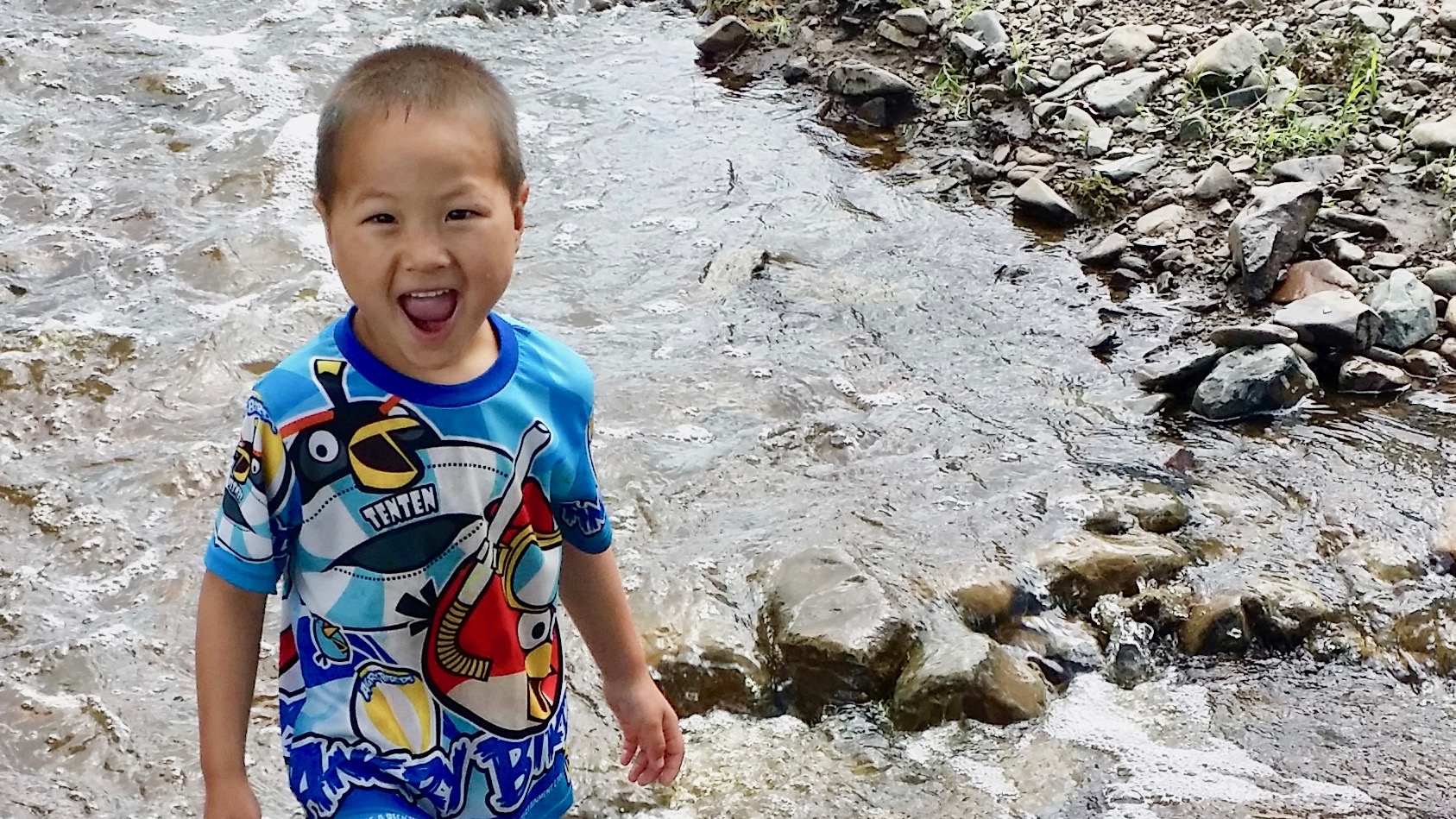 About Tulga:
Tulga is an extremely sweet kid with a very soft heart. He is 5 years old and came to house one year ago. He used to live with his grandmother but she is no longer able to care for him. Tulga likes to play with cars and compete in king of the hill on our directors neck with the other kids.
How You Can Pray:
1) For his health as he has a weak eye and uses eyeglasses.
2) Pray for Tulga's future and for him to grow up knowing the love of God during his time living at New Hope.
3) Please pray for his grandmother's health
Jony Jose Arteaga Gamboa – New Hope School, Nicaragua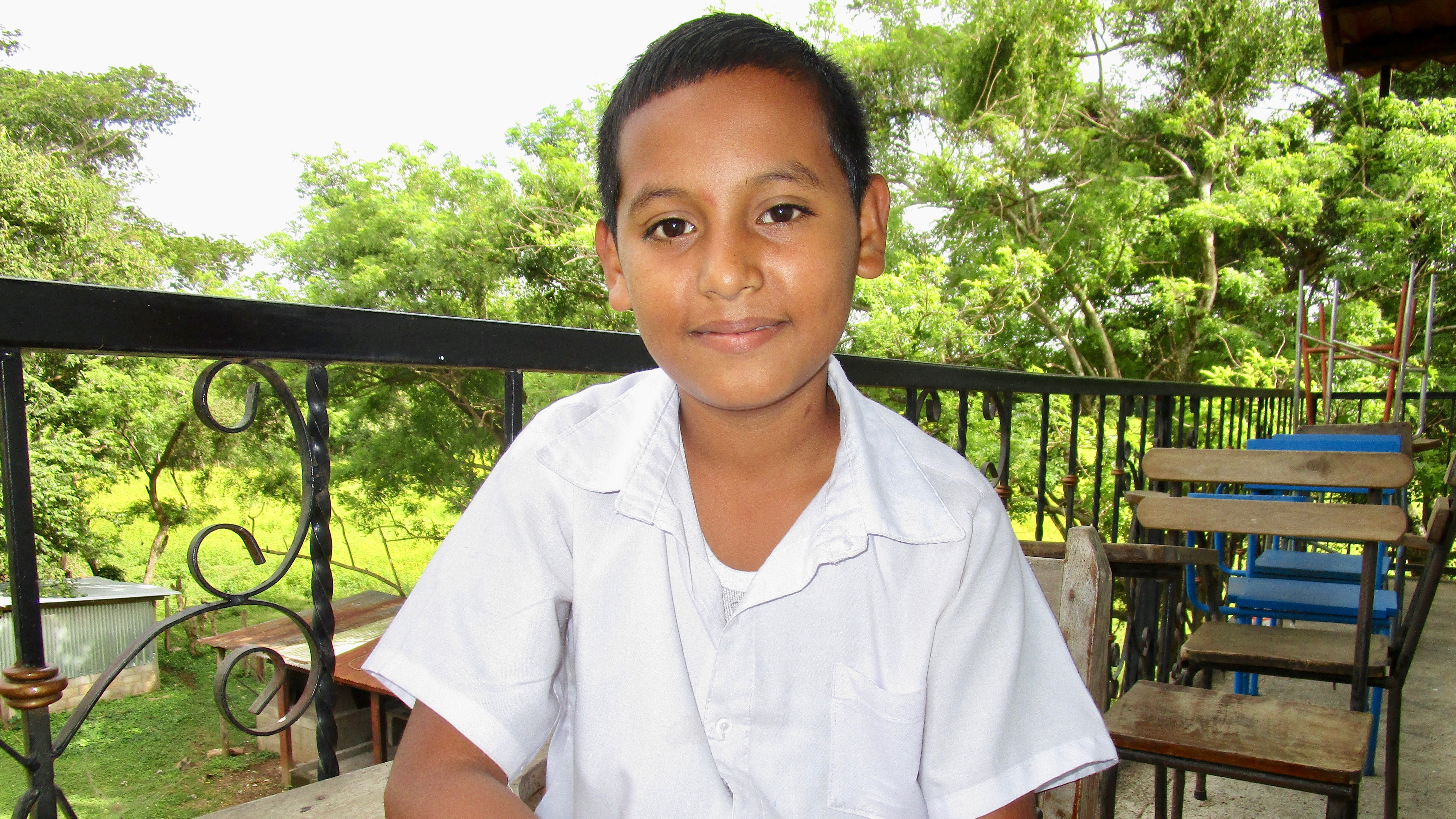 From Jony:
"I am 12 years old and I go to CUADRANGULAR Church five times a week. I love going to church with my aunt, her husband, and my cousin. I live in my aunts house and I love helping her with anything that needs to be done in the house. I like to play soccer and share time with my family. I love watching TV and love math. The teachers of New Hope School are so nice to all of us. The food that I love the most here in school is rice with chicken. I take the school bus with the teachers because I live in Dolores which is a little far from school. So I want to thank you for supporting me (WEGO helps cover Jony's transportation costs because he lives outside of our community). I am the best student in New Hope School and I have the best grades in all my school. I would love to be an English or Math Teacher in the future. My dad lives in Rivas and my mom in Managua. I don't have contact with them at all. I have one sister but she lives with my Dad in Rivas. I love my school and I love where I live."
How You Can Pray:
1) Pray for my aunts pregnancy
2) That I will stay the best student in my school
3) Peace for Nicaragua
Additional Requests
Civil Unrest in Nicaragua
We want to continue praying for these three specific areas for our friends and ministry family in Nicaragua.
1) Please pray for all violence to stop and for God to be a Shield around our staff, the people we serve, our community, and all of Nicaragua.
2) Pray for quick political resolution that gives justice to the people and honor to the Lord.
3) Please pray for wisdom, strength, and boldness for local churches throughout Nicaragua as they shine Light and healing in the midst of this current difficulty.
Building Plans
We are currently interviewing a few different construction companies in Mongolia as we make some big decisions about the physical future of our children's home and the expansion of our ministry into the surrounding community. Please pray for the Lord to clearly direct our path and make His plans, our plans.