"…Your Will Be Done…"
-From Matthew 6:10
We began this monthly prayer guide in June 2017. So according to my impeccable math skills we have prayed for 52 churches, 52 staff members (with multiples), and 52 children in our ministries. Almost every single person we have prayed for has at least one thing in common: They have never stepped foot in the United States of America. The full focus of our prayer guide has been laser-focused in on where our ministries operate day-to-day in Mongolia and Nicaragua. That is fantastic but it doesn't tell the whole story. Behind the scenes of God's work on the ground are a few groups ensuring this beautiful work continues to happen and that our local leaders in Mongolia and Nicaragua are set up for long-term success. And you'll never guess who makes up those groups? You guessed it – people who need prayer, too.
For our August prayer guide we will be turning the lens around and taking a selfie. Goodness, we need prayer, too! Our Mongolian and Nicaraguan local leaders are living out of God's wisdom as they seek His will to be done in our ministries day-to-day. Our US Staff, Board of Directors, and WEGO community need that same mind of God as we also daily pursue His will for both our present and future.
Will you lift your head up to the heavens on our behalf and ask God to keep our eyes and hearts locked on His? Will you pray those selfless words of Jesus for God's will to be done through every decision and every action we take? We are so desperate to be used for God's purposes, not our own. We long to build God's Kingdom, not an organization's. Pray for HIS will alone.
US Staff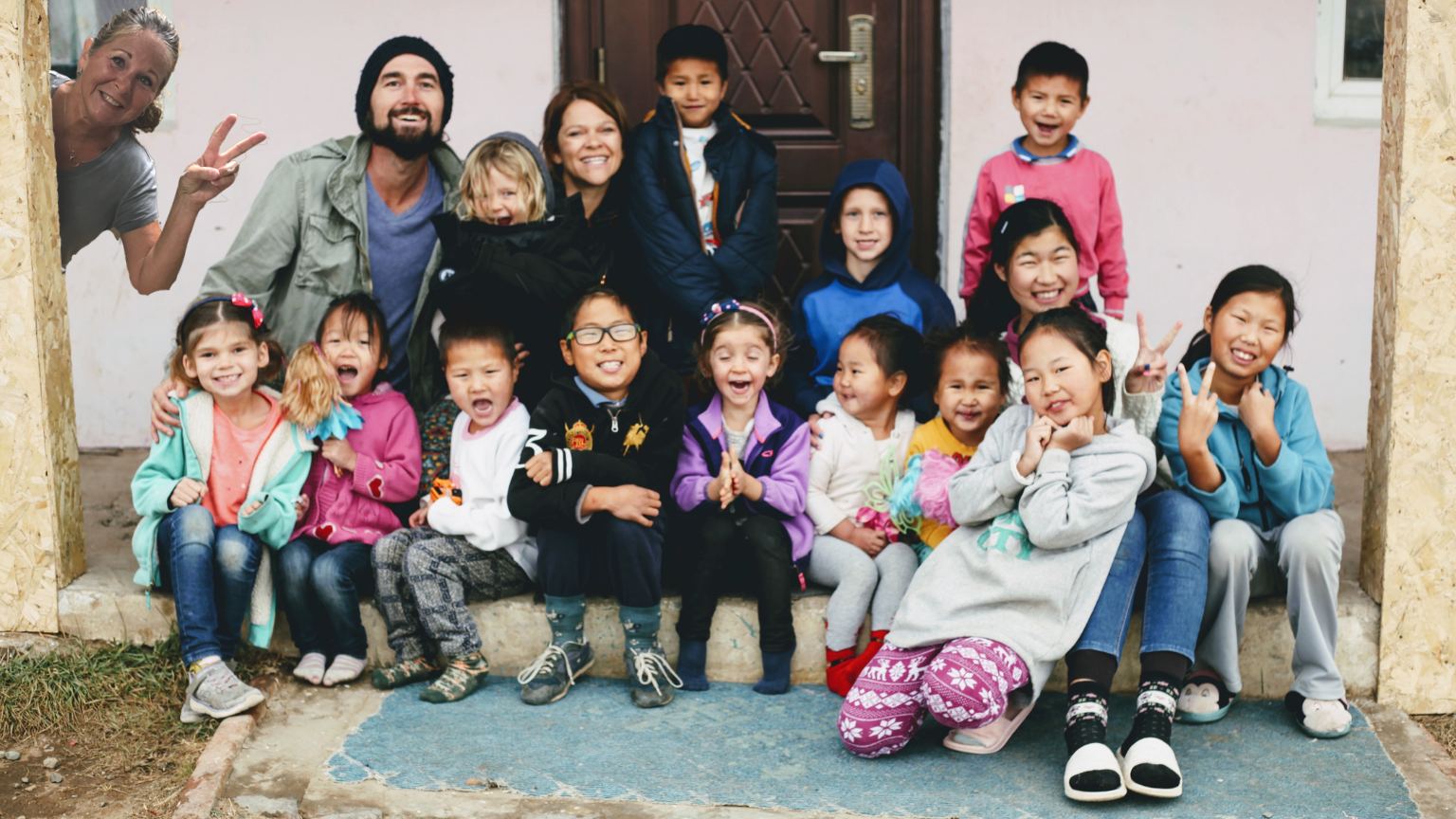 About Zach & Lisa:
Want to hear something both crazy and awesome? WEGO has 33 staff members around the world and only two of us are from the States. Our indigenous staff is on the ground daily working the fields as Christ's hands and feet while our US staff is primarily operating behind the scenes ensuring everything is working smoothly and headed in the right direction. Lisa, WEGO's Office Administrator since 2017 and the one definitely not photoshopped into this picture, is truly the cog that everything spins around. She is a logistical ninja bent on fighting disorganized crime. To name a few things, Lisa keeps all of our records kept and bills paid. She deposits donor's kindness into the bank, gets them thanked, then transfers their money straight to our ministries around the world. We can't do what we do without her making everything possible backstage. I (Zach Dodd) have the greatest job in the world. I get to work with our local leaders to set the vision and guard the health of our ministries. I get to tell the story of God's work through WEGO in a lot of cool ways, too, like our website, social media, and this prayer guide! And I get to spend a whole lot of time on Google Translate. Like every day.
How You Can Pray:
1) From Zach, "Will you be praying for my family? My wife is due to have our 5th baby today, August 1st! (UPDATE: Deacon Bisagno Dodd was born 8/5!) Having five kids 9 and under is what you would think. It's loud. It's crazy. It's a blast. Pray for a quick and easy labor and birth! Pray for God's grace and strength to continually be with us and in us. We finish each day beautifully exhausted and count on new mercies and new strength each and every morning.  Will you also be praying for several upcoming trips (two international) I have this Fall? Don't pray for me, pray for the family I leave behind. They feel the sacrifice of this job more than I do."
2) From Lisa, "Pray that I would seek God first in all parts of my life and that God would continue to bless me with good health. Please pray for family members and/or friends who do not know the Lord or have walked away from Him."
WEGO Board of Directors
About our Board:
We have a wonderful, strong, and growing Board of Directors that give oversight and direction to our organization. They are tasked with ensuring our mission and vision are fulfilled and that we are Christ-honoring stewards of our donors' generosity. They are a diverse group of volunteers that range in both age, skillset, and occupational experience. Each of them has served our ministries either on the field or from the States in deeply impactful ways. They bring a unique voice to the table and I personally count on their wisdom and discernment. Pictured from top left to bottom right, our Board consists of Paul Tully (Chairman), Jimmy Buchanan (Treasurer), Karen Beauchamp (Secretary), Dr. Bob Lehton, Barbara Schluraff, Pastor Jeremiah Fyffe, Jason Soares, and Glenn DeJong. We praise God for their service and pray that He blesses them tenfold for their dedication and care. You can learn more about each of them here: wego.org/board.
How You Can Pray:
1) Pray Psalm 37:30 for our Board as they lead our organization and make decisions on behalf of the vulnerable around the world, "The mouths of the righteous utter wisdom, and their tongues speak what is just."
2) We are looking to add new members to the fold. Will you pray for God to bring the right new leaders to our organization?
3)  From Barbara: "I would like to thank God for my health, family and business. I would like to ask for prayer over the business (Century21 Ocean) and wisdom as a leader. I also pray that we can be a shining light in the community and that God would continue to bless the business and each agent."
4) From Jeremiah: "I just returned to CrossPointe Coast after a two month sabbatical this summer. Pray for me and the church as I reenter and prepare for a new season of ministry. I am preparing for a trip to Mongolia in October. Please pray for the details as we finalize who will join us on our small team."
WEGO Community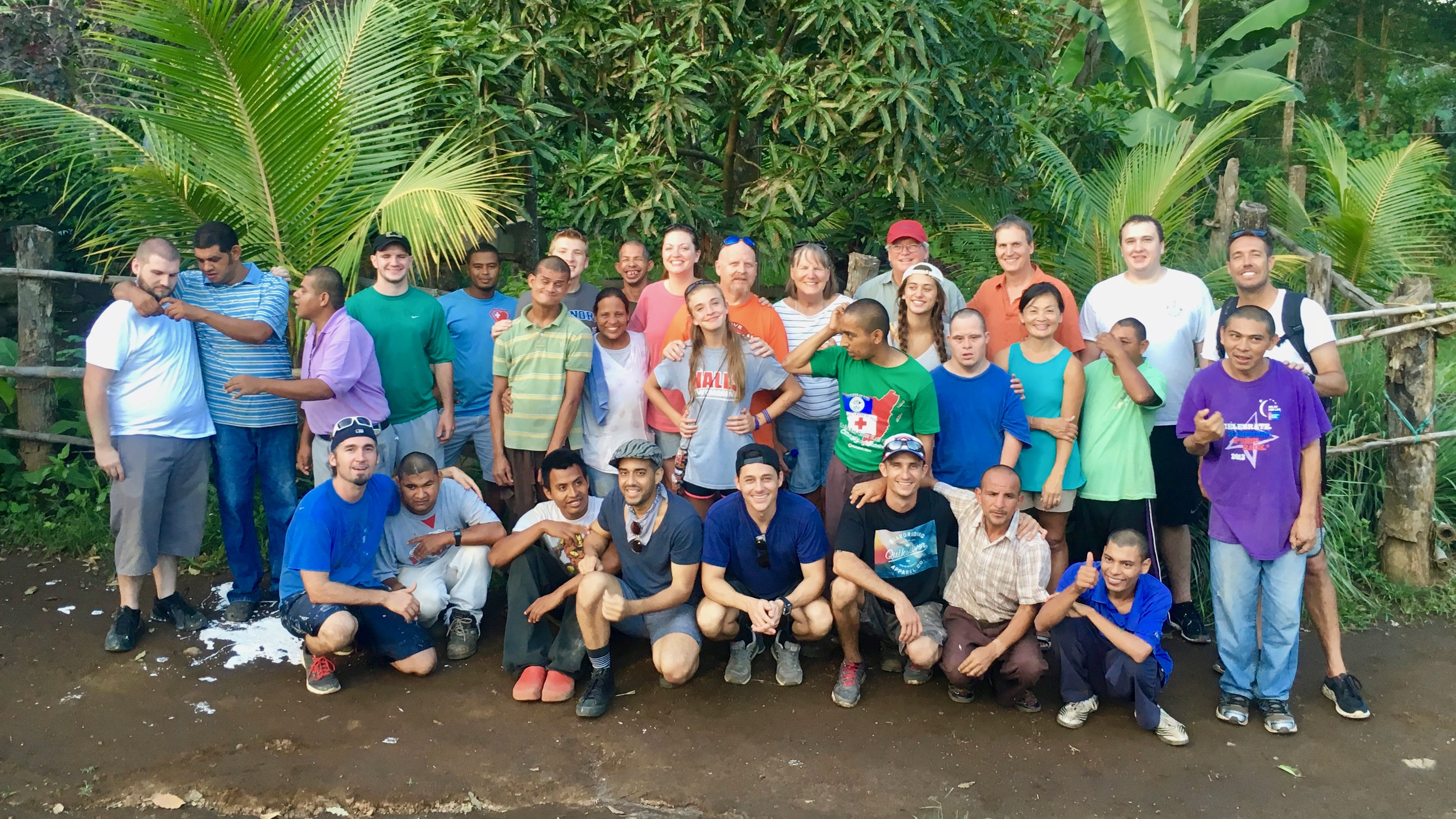 About our family:
I love the book of Haggai. It's the story of God's people coming together to rebuild God's broken-down temple. One thing I like about this book is that God's call was for the entire town to rebuild together. This wasn't just Haggai's gig. Same for WEGO. We simply just can't do what we do without a vast array of people joining in this with us. We need US staff, local staff, board members, givers, prayer guide pray-ers, trip-goers, church partners, translators, bookkeepers, volunteers, and a whole lot of people in-between dedicated to building and maintaining this great work together. For 25 years, WEGO has been a place where people can easily jump in and find a place to serve Jesus. For my first few years on the job, my primary focus as Director has been on WEGO being a place where local believers in-country can find a place to serve and find purpose. Now that we have that up and running strong, we can't wait to get more people Stateside involved, too, like you.
How You Can Pray:
1) Will you specifically be praying for new opportunities to share about the work of WEGO through various events and gatherings? We really believe in what God has called us to do and we want everybody to know about it and join in this with us.
2) Will you pray for continued deepened relationships with local churches in America and where we serve abroad? Will you ask the LORD to bring three new churches into our WEGO family this year?
3) We are extremely intentional to keep this prayer guide about prayer, not fundraising. But we want to pray for our donors, both present and future. Will you ask God to bless our givers abundantly more than they could ever sacrifice for us? Will you join our staff and board in praying for God to greatly stir the hearts of old and new donors to give generously and joyfully as we serve some incredible people together around the world?
4) Will you also pray for God to grow our band of Stateside volunteers? Having a US staff of two in an international organization has its challenges, as you can imagine. Pray that people with great hearts and great skill continue to step up and walk this journey with us.
5) Will you pray for yourself? Seriously. Ask God how He might be leading you to get deeper involved with WEGO and let us know what He says!. You're reading this right now for a reason and we need you.