We pushed this prayer guide/gathering back by a week as eleven of us from the WEGO community were in Nicaragua to help with a few end-of-the-year events on our property. We had an absolutely great week celebrating our staff, graduating our seniors, and helping host a Christmas party for all the kids in our Bible Club and feeding program. There are more stories than we all have time for me to share. One of my many highlights was hearing that my boy Oliver was the first from his family to graduate high school. I have connected with him this year more than any other student, which is easy to do because he loves baseball and he is the only student whose English allows us to have full conversations without a translator.
Think about that- the first from his family to graduate high school. I have always known WEGO makes a difference but it brought great encouragement to hear how we've been a part of new opened doors for Oliver and his future. That first-ever-diploma hanging on the wall of his home was not the result of just one day in the life of New Hope School. For WEGO, it is the harvest of many prayers and decisions that have been made over the last decade. You see, many years before Oliver got that diploma, New Hope School was just a vision and a prayer offered up to God by the leadership of WEGO. Now it is a reality for students like Oliver and many others.
That's also often how prayer works. We plant that seed of faith knowing that we might not see a tree for quite some time. But still we are here- walking in the field, digging holes, and dropping little seeds into the ground- trusting God to bring His harvest in due time.
Who knows what will come of the prayers we pray today? Let's trust that God is the gardener and that our labor is not in vain. Let's pray these requests with eyes on the future, regardless how far away that might be.  Let's pray and believe Galatians 6:9, "Let us not become weary in doing good, for at the proper time we will reap a harvest if we do not give up."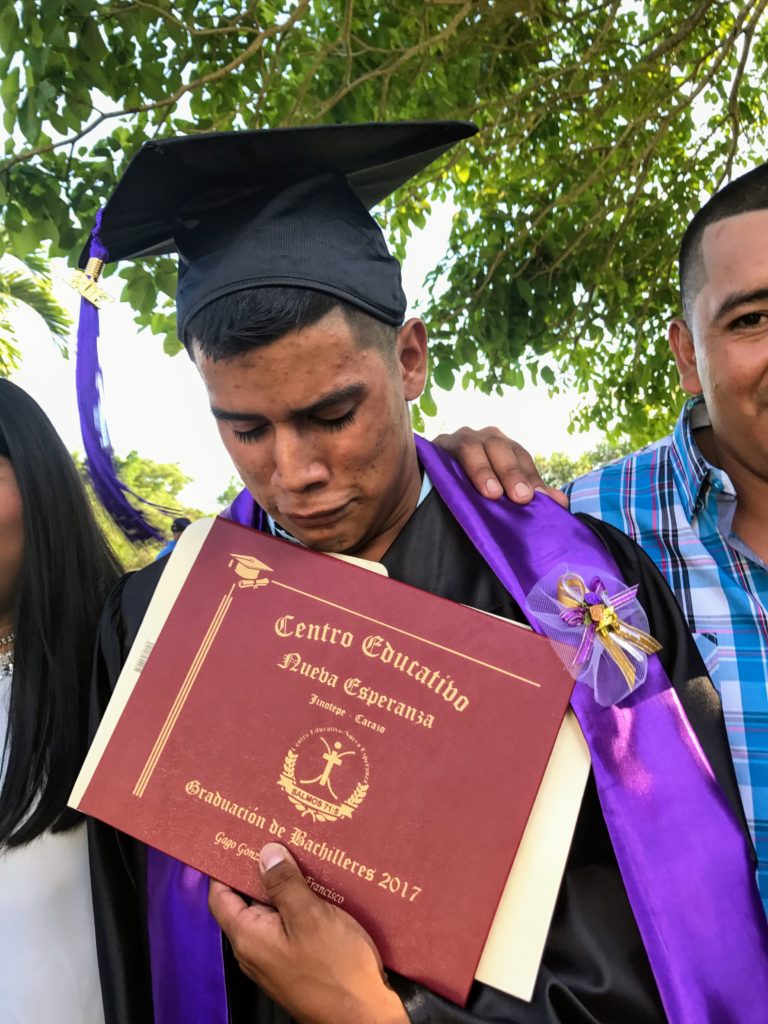 House Church – Gachuurt, Mongolia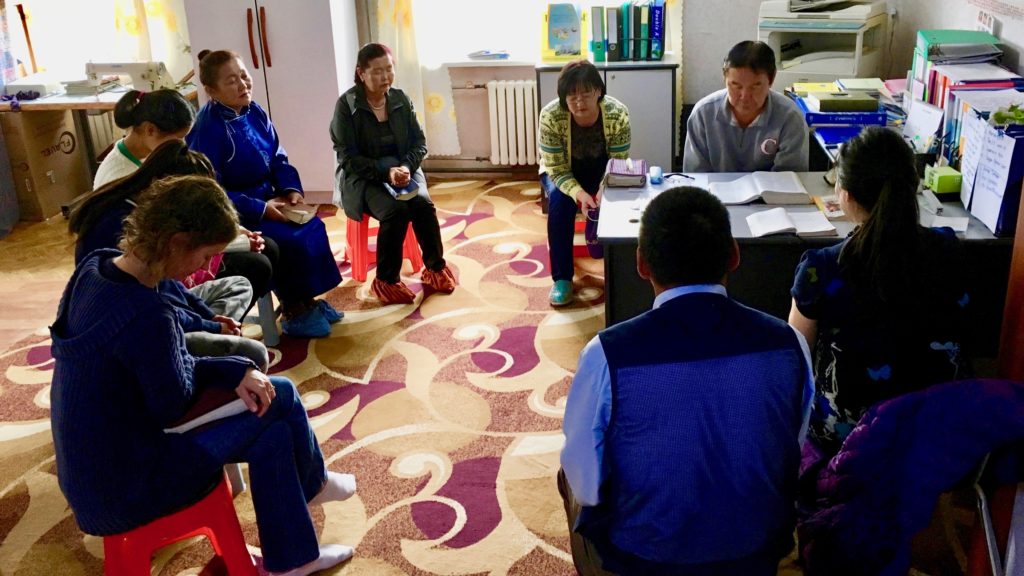 About:
With Christianity being re-introduced to Mongolia in the early 1990's, chances are pretty good that you are older than most churches in the country.  The Mongolian Church has come a long way in its short lifespan and she is growing in depth and distance.  Where the presence of established churches are still needed, house churches can help bridge the gap.  Our Ministry Director, Puje, leads one of these communities at our property in Gachuurt. The body of believers that gather is our very own staff, our kids, and a few others from the surrounding community. They gather each Sunday to worship through music and teaching. Puje has a beautiful vision of this church becoming a great light to the city God has placed our children's home in. It is his vision for the future but it's already happening now.
How You Can Pray:
1) Pray for the spiritual growth of our people, staff, and children
2) The fruit of faithful disciples
3) For the good news to spread out to the community people and change hearts and minds
4) For a permanent place to gather together
Servant's Heart Church –  Jinotepe, Nicaragua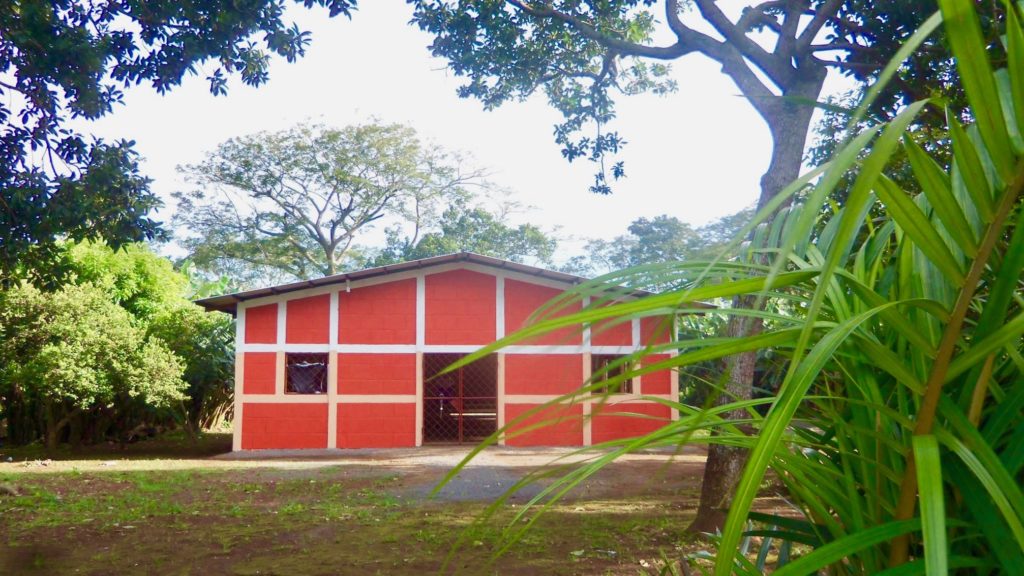 About:
This is from Donnie Hill, a missionary to Nicaragua: "Our main goal here is to see souls saved. Over the past eight weeks my wife Karla and I and our pastor Carlos have led over twenty people to the Lord. Our mission consists of reaching folks with the Gospel of Christ. We have started a second church in La Paz Centro . Between the two churches we feed one hundred families a week. We visit each family and try to help with their needs. We get extra food for the families who have no food for their children. We also help the elderly with food and medicine."
How You Can Pray:
1) To continue to see people truly born again and become disciples.
2) That our efforts here through the power of the Holy Spirit would change the neighborhoods through the power of the Gospel.
3) That my wife and I would have a hedge around us- not for our safety but that we would continue to walk close to Christ, not turn to the left or the right, but would be the clean willing vessel that God would desire us to be.
Tsetsgee Togtokh – Cook, Mongolia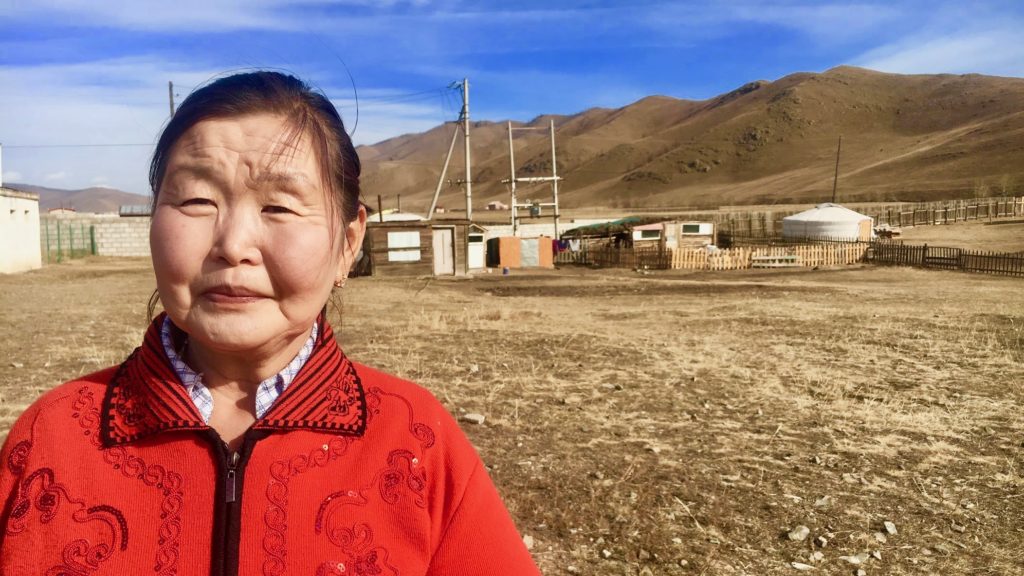 About Tsetgee:
Tsetgee has five children, four of which are married with children.  She is lives on the WEGO property with her husband (Ganbat, our driver) and one daughter. She has been working with WEGO for two years. She likes to cook and her favorite hobby is listening to music. She finds great happiness in cooking for the children with own her hands.
How You Can Pray:
1) She wants us to pray for all her children and grandchildren to be healthy and to succeed in their jobs.
2) Pray for God's strength and grace in her job as she uses meals and a table to bless the kids in our home.
Carlos Campos – Farm Coordinator, Nicaragua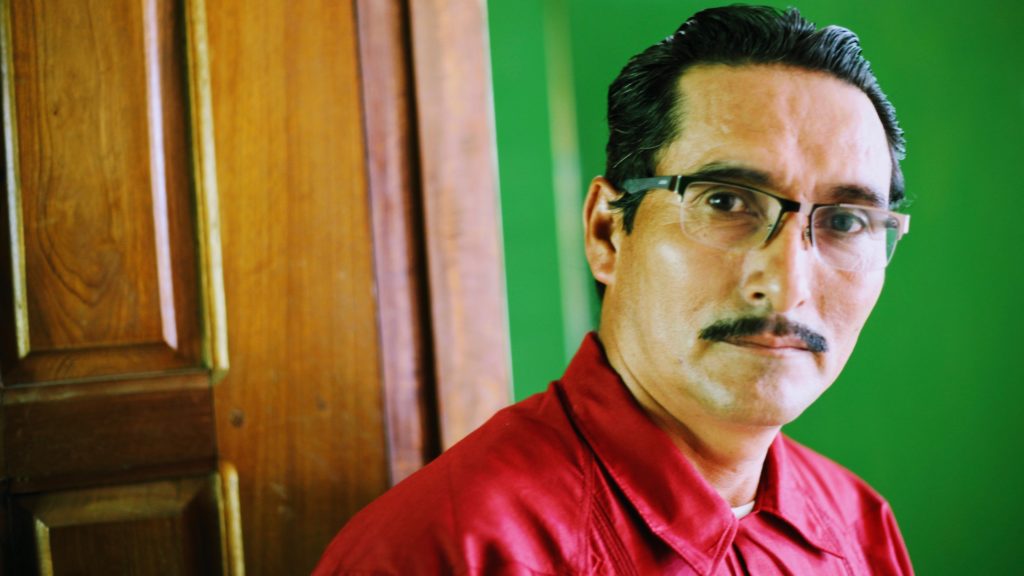 About Carlos:
"I am 47 years old with two kids. I have been a pastor for 18 years at Monte De Los Olivos Church. There are 25 members in the church with two people recently saved.  We go house by house to share the gospel. We are making disciples. We want to build a pastor's house next to the church. We are doing all we can to be a blessing for those who don't know Jesus and try to bring them to the Lord. We are always praying and taking time with God."
How You Can Pray:
1) Pray that the Lord will help us to build the house we want.
2) Pray for those in the church who are sick.
3) Pray for spiritual growth in the church.
Alungoo – New Hope Children's Home, Mongolia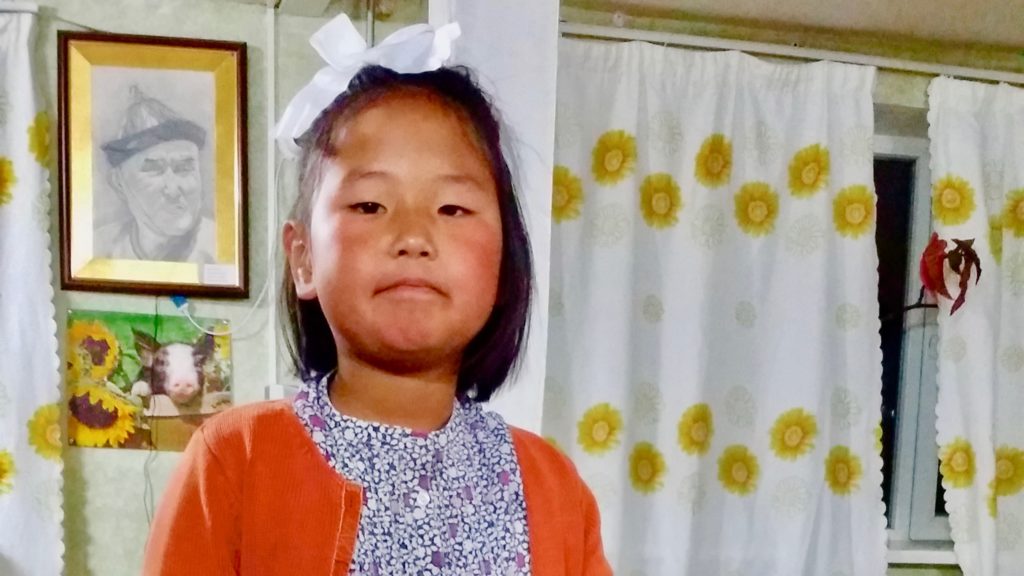 About Alungoo:
She recently came to our home with her younger sister. Alungoo is 8 years old and studies in the 2nd grade. Her favorite subject is Mathematics. She wants to be a singer and doctor. She says she likes to play fun games with the other children.
How You Can Pray:
1) She wants to pray for her studies at school.
2) She has asked us to pray for her to be able to live with her mom again, who currently has no job or shelter.  She will get her children back once she is able to adequately provide for them.
Mariela Judith Gago Acevedo– New Hope School, Nicaragua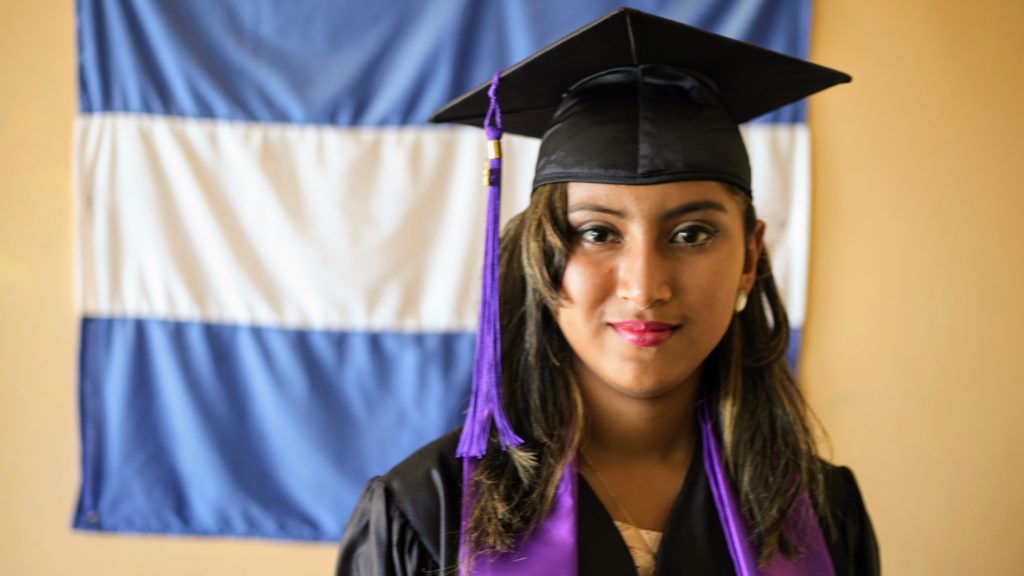 About Mariela:
"I am 16 years old and just graduated from New Hope School last week.  I have two brothers and one sister.  We live with our mom. My dad lives in Costa Rica and he sends money every 15 days to help my mom with our needs. I have a very good relationship with my mom. She likes to do my hair and stuff. I love to watch TV and also text my friends and boyfriend. I go to church Tuesday, Wednesday, Thursday, and Saturday with my boyfriend and all my family. I am so excited about finishing school because I want to study bioanalysis clinical because I love science."
How You Can Pray:
1) To be able to finish my education so I can have a good job to help my mom.
2) I want to travel to different places to know new things.
3) For me to get married and have my own family.
Additional Requests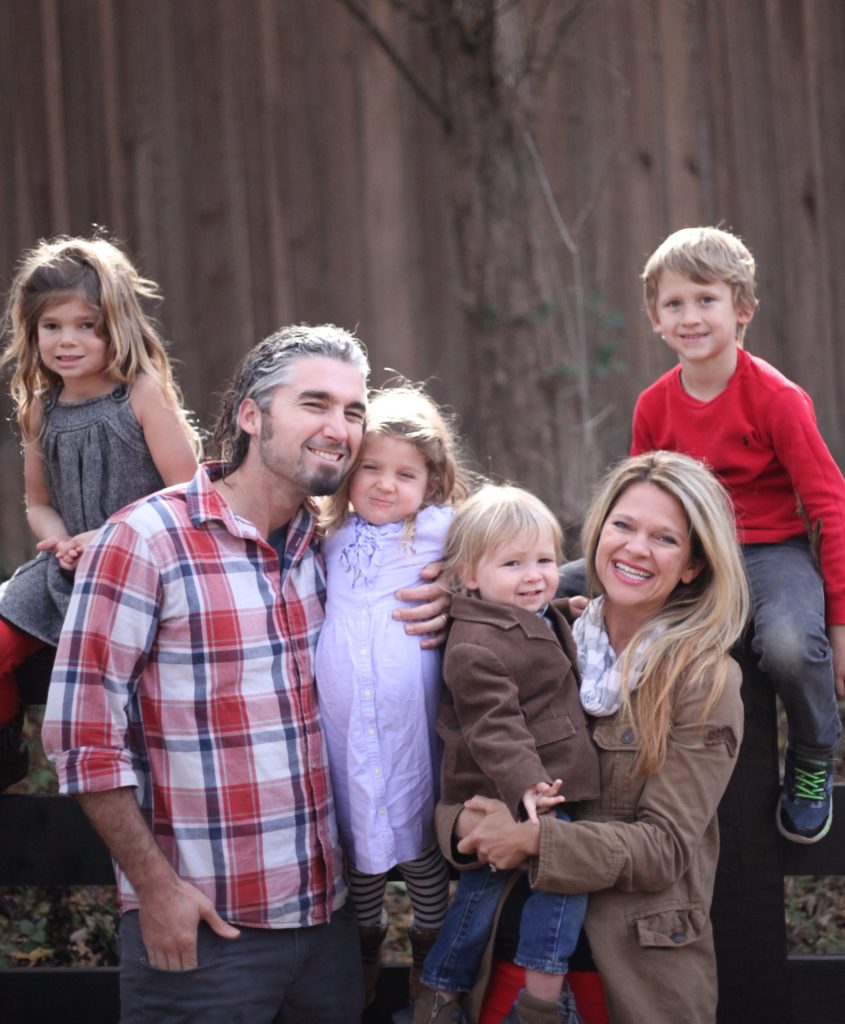 I wanted to ask everyone to pray for someone who I am very close with: myself (Zach Dodd). Humbly, I am fully aware of my daily need for your prayers and support. This call upon my life to serve and lead WEGO is a beautiful burden to bear. God has daily provided divine guidance, wisdom, strength, and His intimate presence. I'm fully dependent upon Him and that's a good place to be.  Pray that I might have all the margin needed to give my best to my wife and our four little kids. Please pray for God's path for WEGO and my family to clearly be lit up before me. And pray that I daily love Jesus more- that I might give, serve, and lead out of God's love for me and the wisdom He gives, not earthly strategy or man's approval. He is my daily Bread. Pray that I might always be satisfied in Him alone.