I'm sitting on a just departed plane from Nicaragua as I write this. My mind is filled with all of the great conversations and tasks accomplished this week. I can't help but focus on the daily depth and beauty of our everyday ministries in the Roman Estaban community. My mind is racing with the countless possibilities that await us in the future as we keep walking towards God's calling for WEGO Nicaragua. But our truest reality as an organization and our prayers is found in the simple chapel message I gave on Monday, on the first day of New Hope School's new school year.
I brought all of our students outside and onto our sports field so they could stare at our building from a distance. I asked how terrible it would be if this great structure was threatening to cave in on itself because the builder overlooked a few details like a proper foundation and correct beam placement. What a frustration and waste that negligence would be. I told them we have that same possibility with our new school year. We could hire the best teachers, find the best curriculum, and they could get themselves the shiniest and brightest white uniforms. We could look great but still be built wrong. You see, education is not primary concern of our school. Math, free lunch, and giving our kids every shot at success is just how we accomplish what God has called us to do. Our mission is to proclaim the good news of the grace and love of Jesus.  We are pretty inept at doing that without the divine presence of Jesus actively moving among us. Simply put, we can't share Jesus without, well, Jesus. I shared Psalm 127:1 with our students, the Bible's clear guide on correct building principles:
"Unless the Lord builds the house, the builders labor in vain."
Yeah, that's pretty clear. This can't be our work, it must be His. God is the architect, the foreman, and the construction workers. That's where prayer comes in. Prayer is agreeing with God that kingdom work is His gig. If He is not leading the show then we are all just wasting our time. As we did on the field with our students, let's submit our plans and our outcomes to Jesus. Let us realize, believe, and express that we are 100% dependent upon Him for everything. Go before Him now with these request from our friends and WEGO family in Mongolia and Nicaragua. Who knows what kind of beautiful building He will make out of them?
Light Church – Gachuurt, Mongolia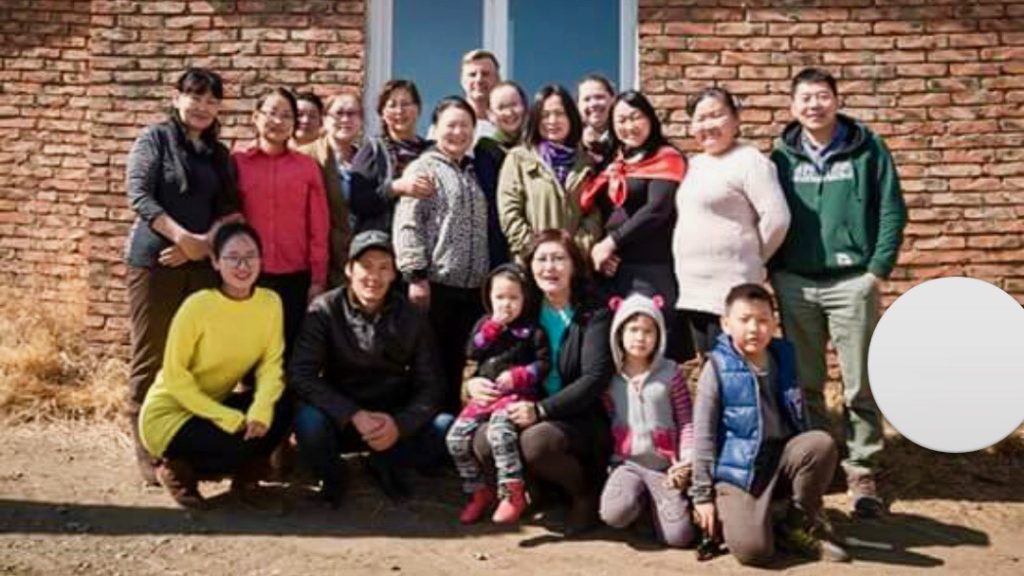 About:
"Light Church is located in the center of Gachuurt, the city WEGO Mongolia calls home. It is a branch church of "Forever Light Church" in Ulaanbaatar. They rent a house to have church meetings. The leaders name is Tsetsegee and there are about 30 people in this church. Light Church has cell group meetings on Tuesday and kids church on Saturday. Every Sunday, the church opens at 11am."
How You Can Pray:
1) Please pray for God to provide a new house for our church to meet in.
2) For the spiritual and numerical growth of the adults, kids, and teenagers in our church.
Yo Soy Jehovah Church –  Jinotepe, Nicaragua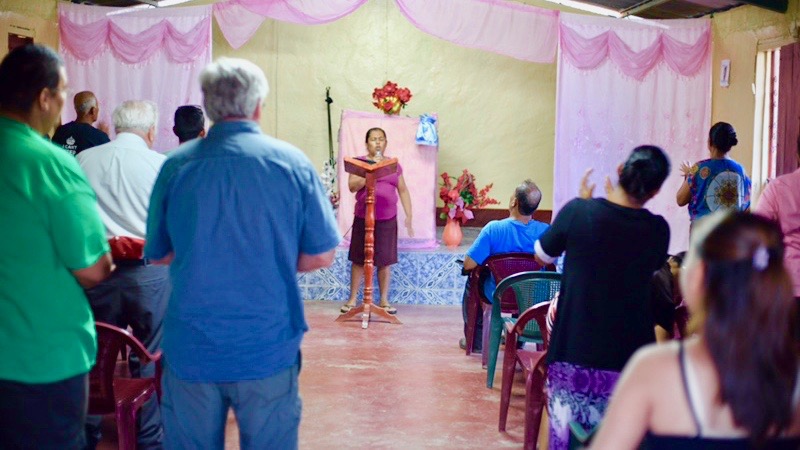 About:
From pastor Denis Acevedo: "I have been a pastor for ten years here and I am in charge of ten churches. I have been married for 5 years to my wife Karla.  We have two kids named Carlos and Matias. We love to have fun when we have free time. I love to play with them and I also love to spend time with my wife. I am a member of a Pentecostal Baptist Association. I go to visit house by house to share the gospel so we can help people to get saved and accept Jesus as their Savior. I can't tell how many people we have win for the Lord because I think that the Lord knows best. All I do is thank God for allowing me to share his word. I have 48 adults and 50 kids in my church."
How You Can Pray:
1) Pray for the health of my (Pastor Denis) mentor and leader.
2) Pray that the Lord will keep providing for the feeding program in our church.
3) Pray that the Lord will provide me the money to build a house for me and my wife because I don't have the money.
Munkhnaran – Caregiver, Mongolia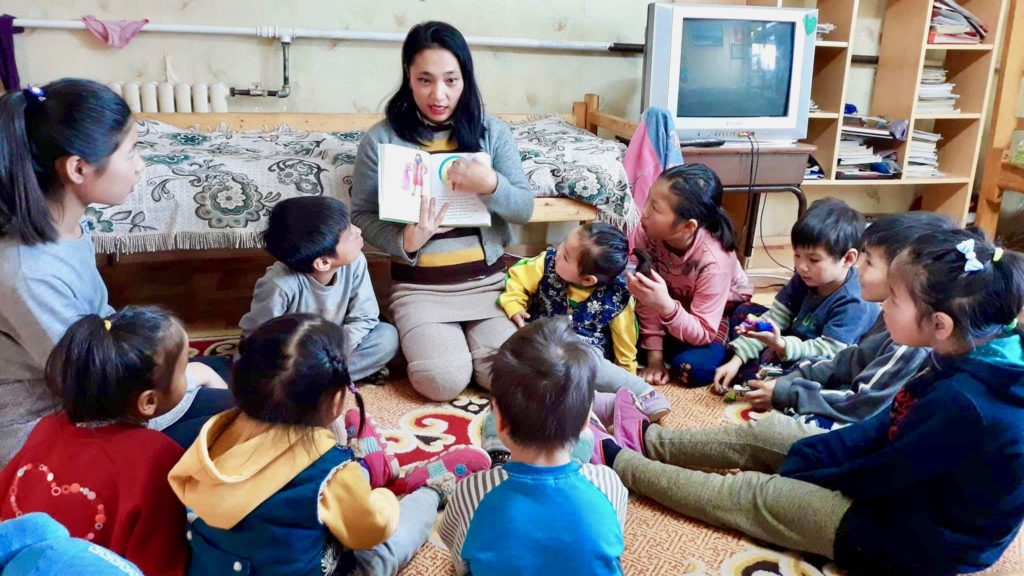 About Munkhnaran:
"There are 5 people in her family. She lives with her husband and 3 kids. Munkhnaran has been working at WEGO's orphanage for five months. She likes to sew and make origami. Her main hobbies are drawing and playing games. She attends Light Church in Gachuurt."
How You Can Pray:
1) For her husband, her brother, and sister to receive Jesus Christ as their personal Savior and become believers.
2) For her kids to grow up healthy and wise
Heydi Molina – Administrative Director, Nicaragua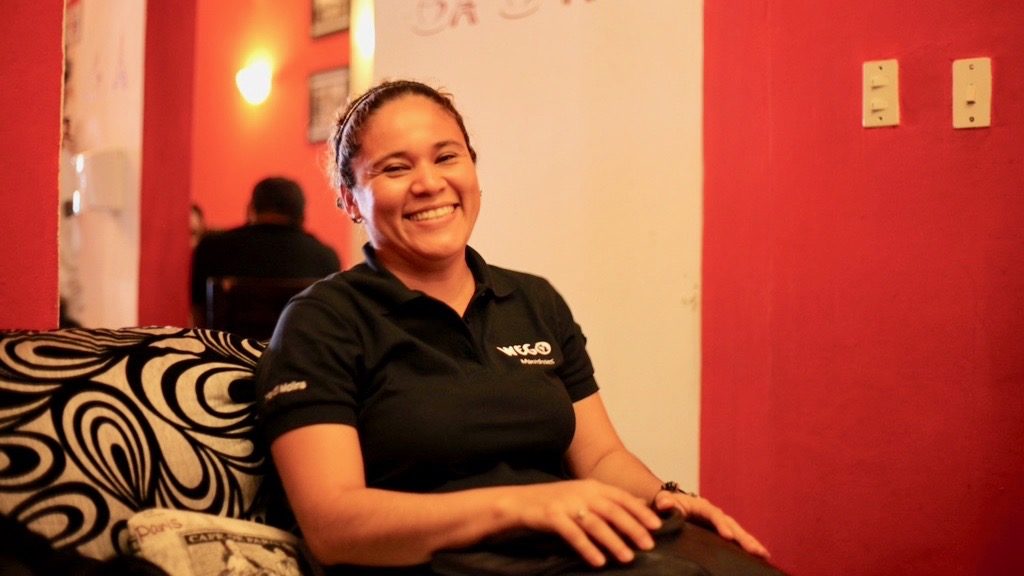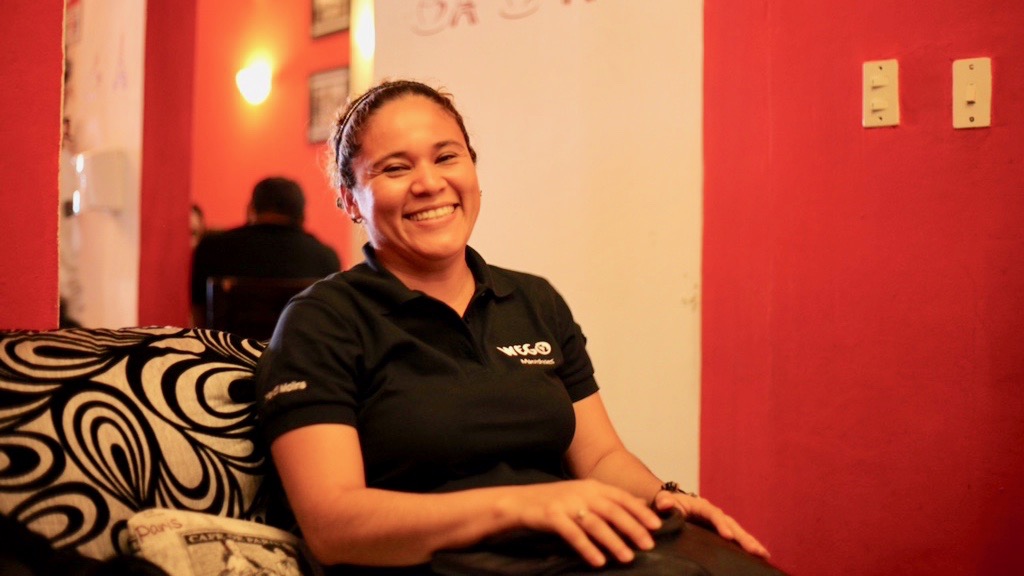 About Heydi:
"I am Heydi Molina and I work as WEGO's Administrative Director in Nicaragua. I have been working here for 6 years since Tina was here. Now my boss is Zach. He is in charge of this ministry along with other people from the USA. I have two kids- a girl and a boy.  Their names are Keyler and Kirlian and they love to go to the ocean and play. I live with my husband Maximo who has a car workshop with his Dad. I go to church on Wednesday and Sundays with my kids where I am a youth group leader.  I love to clean my house and take care of my kids. I thank you for allowing me to keep working here. I know that everything will keep working well, as always, with Gods help."
How You Can Pray:
1) Pray for my mom that she will get her other house back soon because someone is trying to steal it from her.
2) I want to finish building my house soon.
3) Pray for unity in my family.
4) Pray for our new school year and for all the teachers to have better relationships with each other.
Lyankhuatsetseg – New Hope Children's Home, Mongolia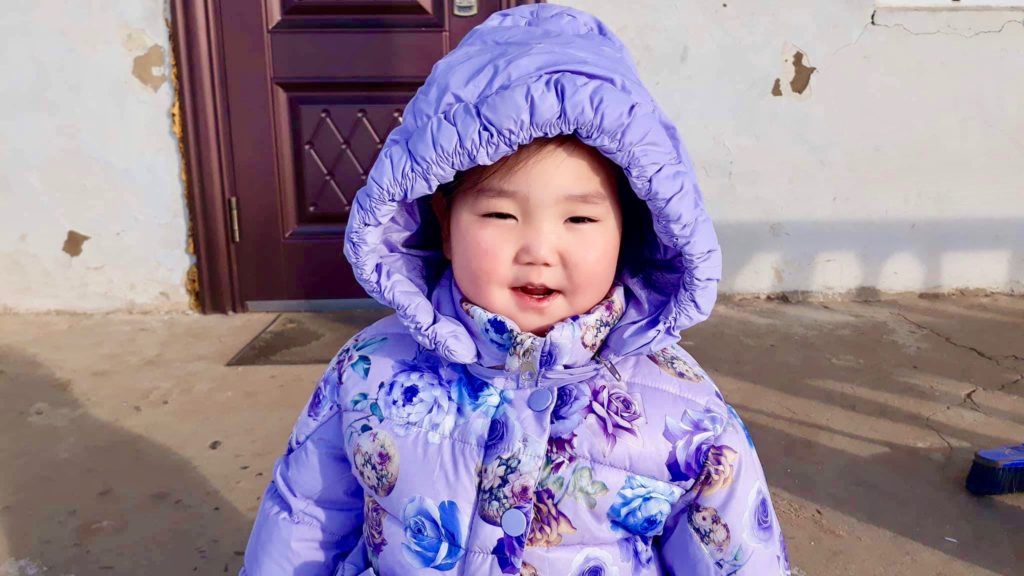 About Lyankhuatsetseg:
She is 3 years old and came to our home with her older sister. They are no longer able to live with their mother because she is unemployed and has no shelter.
How You Can Pray:
1) For her to have good health
2) Please pray for her future and for her to grow up as a good person who loves Jesus and knows His love for her.
Leydi Tatiana Garcia Gonzales – Feeding Program, Nicaragua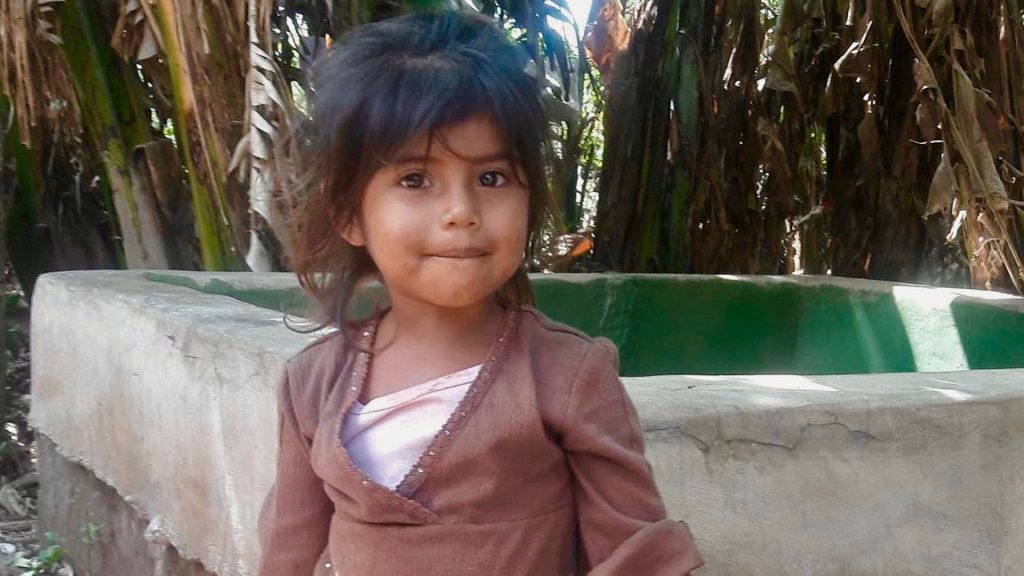 About Leydi:
"I am 2 years old and live with my mom, my brother, and my grandfather. I am in kindergarten and I been a part of the feeding program for 3 years now.  In my house, my grandfather is the only one who works to provide our food. We don't go to church but my grandfather does. I love to play with my old dolls and I also love to go to the market with my mom when we have a little bit of money. I love to learn new things." (I realize that it is mathematically impossible for a 2 year old to have been in our feeding program for 3 years but I doubled checked these stats with Leydi's mom in person this week and she confirmed it. So were just gonna go with it!)
How You Can Pray:
1) Pray for me because I have ear pain.
2) Pray for my brother who has lost his appetite and has a cough.
3) For my grandfather who is sick and for food for me and my family.