In Psalm 27, King David leads us in a perfect prayer for people in times of trouble. God is our light, salvation, stronghold, house, shelter, rock, helper, song, Savior, and the straight path before us. As we pray for our WEGO family around the world, let us specifically pray and believe this Psalm for them.
Psalm 27
The LORD is my light and my salvation— whom shall I fear? The LORD is the stronghold of my life— of whom shall I be afraid?
When the wicked advance against me to devour me, it is my enemies and my foes who will stumble and fall.
Though an army besiege me, my heart will not fear; though war break out against me, even then I will be confident.
One thing I ask from the LORD, this only do I seek: that I may dwell in the house of the LORD all the days of my life, to gaze on the beauty of the LORD and to seek him in his temple. 
For in the day of trouble he will keep me safe in his dwelling; he will hide me in the shelter of his sacred tent and set me high upon a rock.
Then my head will be exalted above the enemies who surround me; at his sacred tent I will sacrifice with shouts of joy; I will sing and make music to the LORD. 
Hear my voice when I call, LORD; be merciful to me and answer me. 
My heart says of you, "Seek his face!" Your face, LORD, I will seek.
Do not hide your face from me, do not turn your servant away in anger; you have been my helper. Do not reject me or forsake me, God my Savior. 
Though my father and mother forsake me, the LORD will receive me. 
Teach me your way, LORD; lead me in a straight path because of my oppressors. 
Do not turn me over to the desire of my foes, for false witnesses rise up against me, spouting malicious accusations.
I remain confident of this: I will see the goodness of the LORD in the land of the living.
Wait for the LORD; be strong and take heart and wait for the LORD.
Lamb of God Church – Ulaanbaatar, Mongolia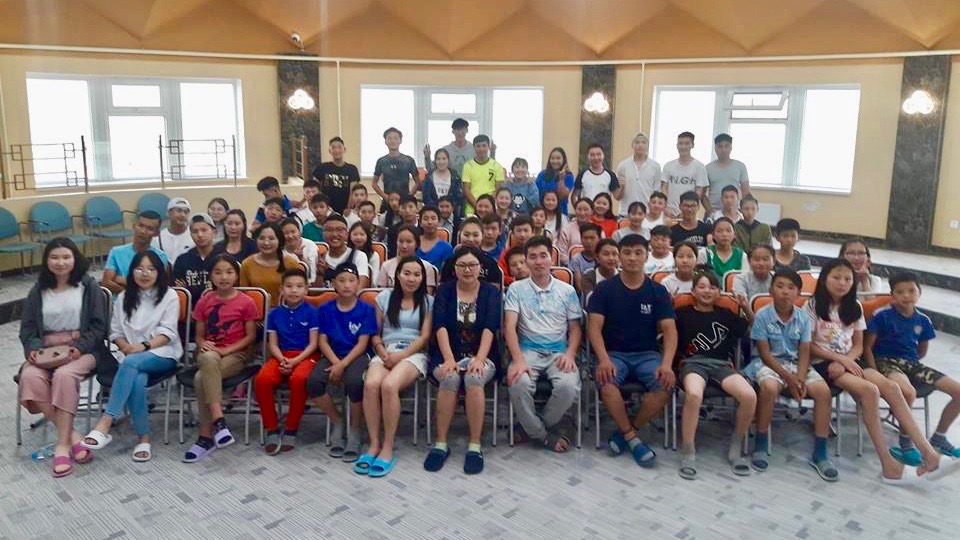 About Lamb of God:
This great church was established in 2003. We are so grateful to God that they recently celebrated their 15-year anniversary! A Korean pastor named Jan Ki Su leads and serves the church with his family. Lamb of God is pursuing three different visions. First, to extend the kingdom of God. Second, to equip and develop well-rounded followers of Christ. And lastly, to mobilize their church members for volunteer ministry within the community. Let's join them in praying for this vision to be a reality.
How You Can Pray:
1) Pray for opportunities for shepherding and music training for God's kingdom
2) For God's strength and wisdom as they make and equip disciples
3) To show Christ's love to those in their community while leading them to grow in God.
Victory Baptist Church – La Reforma Community, Nicaragua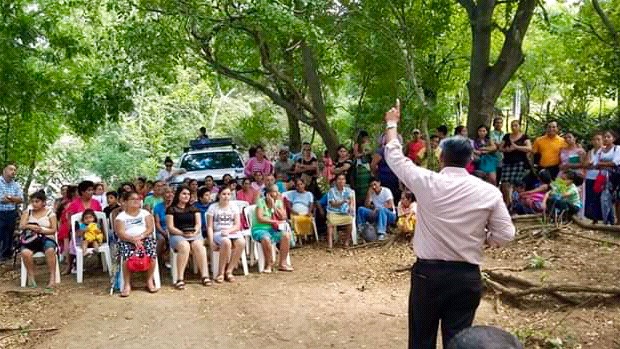 From Pastor Stuart Aleman:
"My name is Stuart Aleman. I been a pastor here for 13 years. I got married to the most beautiful wife ever and her name is Jessenia. We have three girls. They are 18, 13, and 7-years-old. I love my family. They are the rock of my life, but first is God. Our church is located on the ocean road in a community called La Reforma. My house is in Buena Vista community. I really thank God for blessing my life with a great church with great members that love God and love to serve Him no matter what. We have about 40 members that meet three times a week. We believe we are called to preach and share the Good News.  That is what we are here for. I love what I do because I know that all I do is for the Lord. I don't have the reward here but in my home, which is heaven. I thank your ministry for thinking about us and praying for us. We will be praying for your ministry as well as Christians. We have four souls saved every week and we are getting ready to win more souls for the Lord this year. Working hard for Jesus, that is our job here."
How You Can Pray:
1) Pray for God's love to be known by those in spiritual need
2) For us to seek God in good moments and bad.
3) Pray that we might have the ability to love God more than ourselves.
Tsetsegee – Cook, Mongolia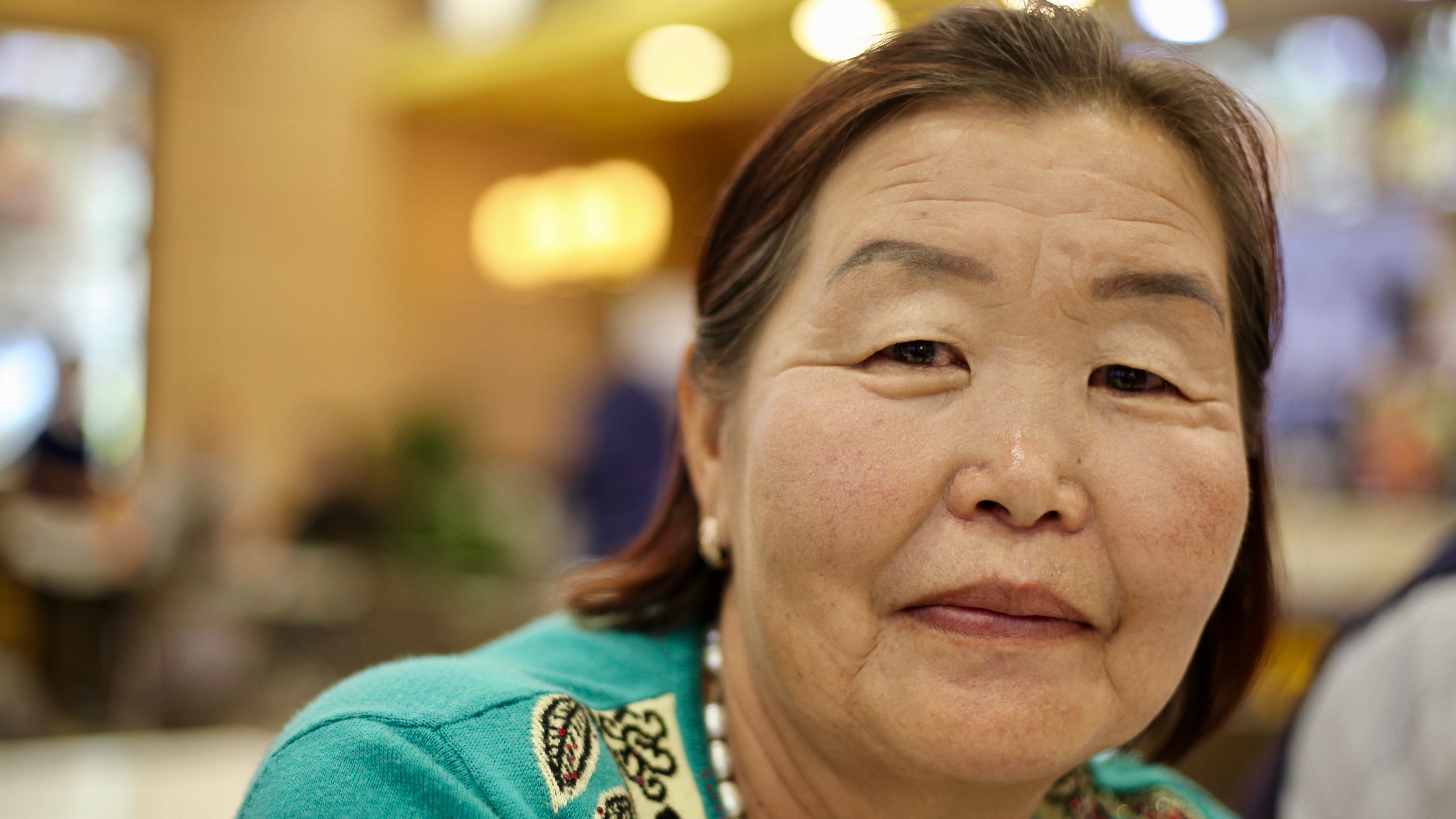 About Tsetsegee:
Tsetsegee is an incredible gift to our WEGO family. She works hard to provide three healthy and filling meals to the children in our home. There are seven people in her family. She has 5 children and is married to Ganbat, our driver. She has been serving our children incredibly delicious food for almost three years. Tsetsegee likes to write poems and really enjoys learning new things.
How You Can Pray:
1) Pray for her to do her work well.
2) Pray for her children's life and health, especially her son who was recently married.
3) Please pray for Tsetsegee's spiritual growth as she seeks to know God and get closer to Him.
Miriam Lopez – Communications Coordinator, Nicaragua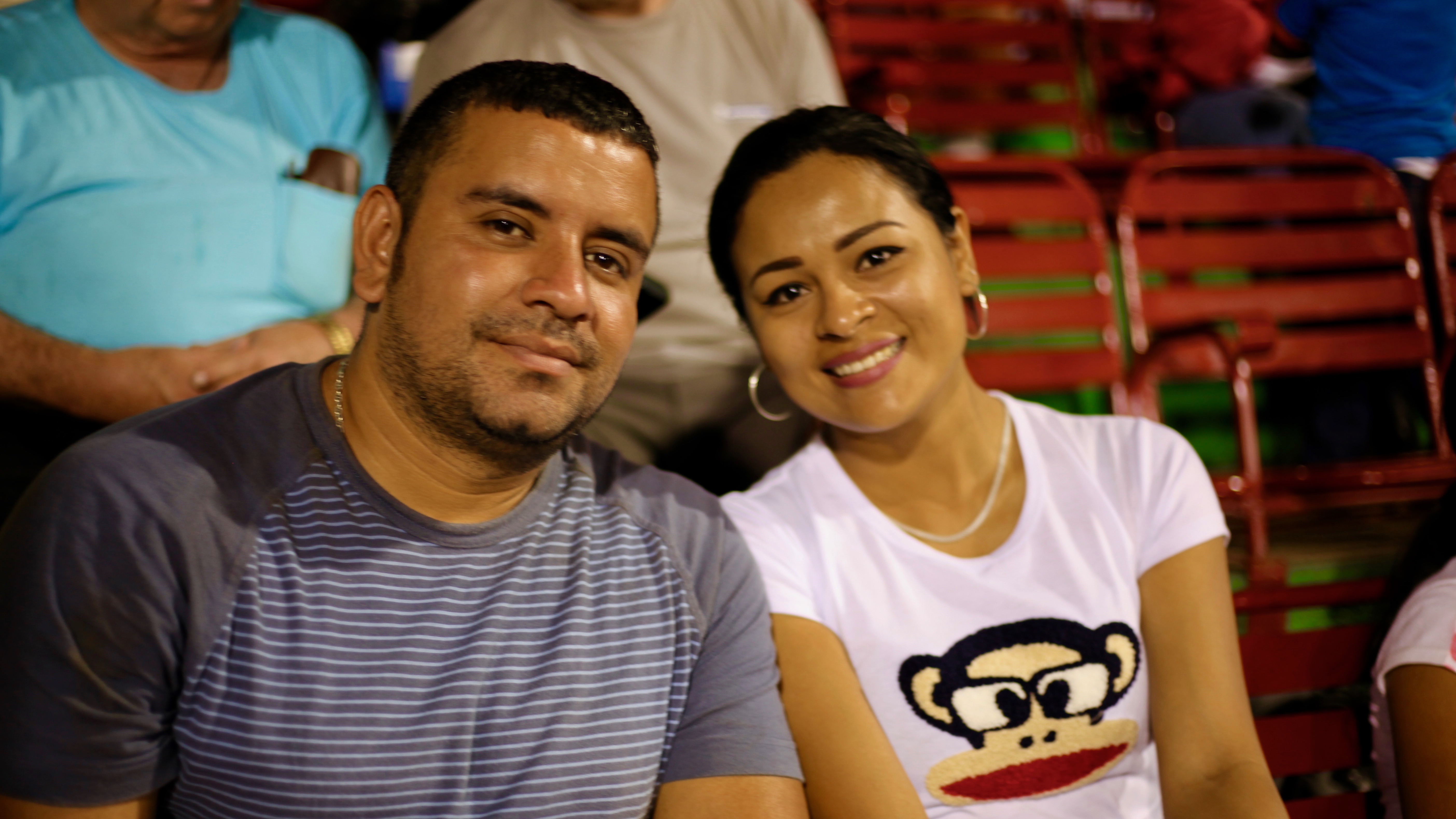 About Miriam:
We first met Miriam when she served as a translator for a WEGO trip to Nicaragua several years ago. Our WEGO staff and missionaries knew we needed to find a place for her within our ministries where she has now served in several areas since. From Diriamba, she is a gifted communicator who loves to serve Jesus in the same area where she was born and raised. A big part of her job is helping us put together this monthly guide. She spends a lot of time interviewing and getting to know the churches in our community, our staff, and the kids we get to serve. But most importantly, Miriam is about to deliver her first baby any day now so we want to make sure we spend some time praying for her!
How You Can Pray:
1) Pray for the smooth and safe delivery of her daughter Ariana.
2) Pray for her quick physical recovery from labor
3) Join us in praying for Miriam and her husband Hugo as they adjust to their new life as parents.
Bondgor – New Hope Children's Home, Mongolia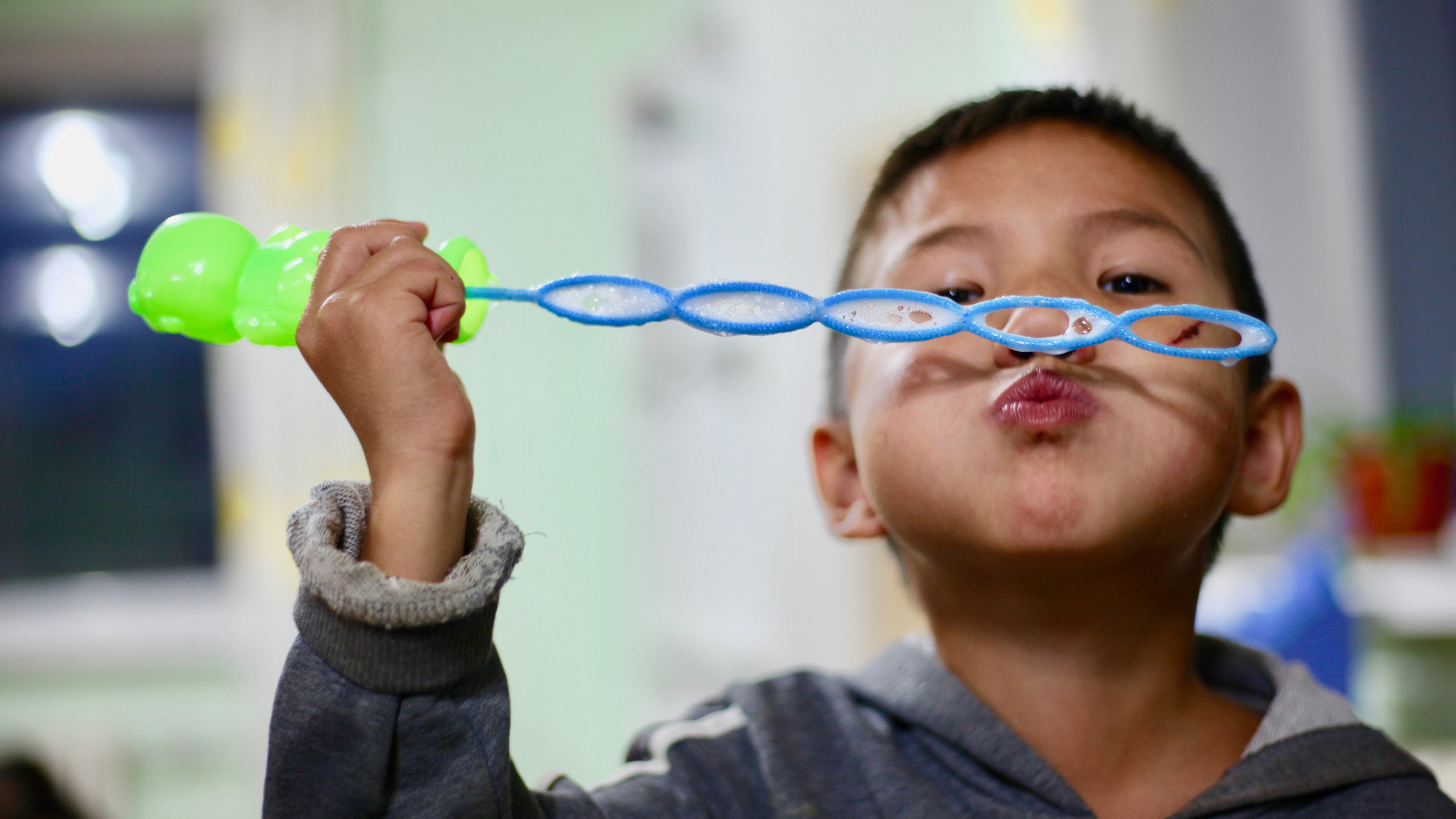 About Bondgor:
Bondgor is 6-years-old and studies in the first grade. He first came to our home in 2016. Bondgor used to live with his mother but she is no longer able to take care for him. His wish is to live with his mother again and says that all happiness comes from parents. He is such a fun and active kid who loves laughing, drawing, playing games, and having fun.
How You Can Pray:
1) Pray for Bondgor to study well and get good grades in class.
2) Pray for his health, especially during these harsh winter months.
Elsi Josefina Gonzales Zuniga  – Feeding Program, Nicaragua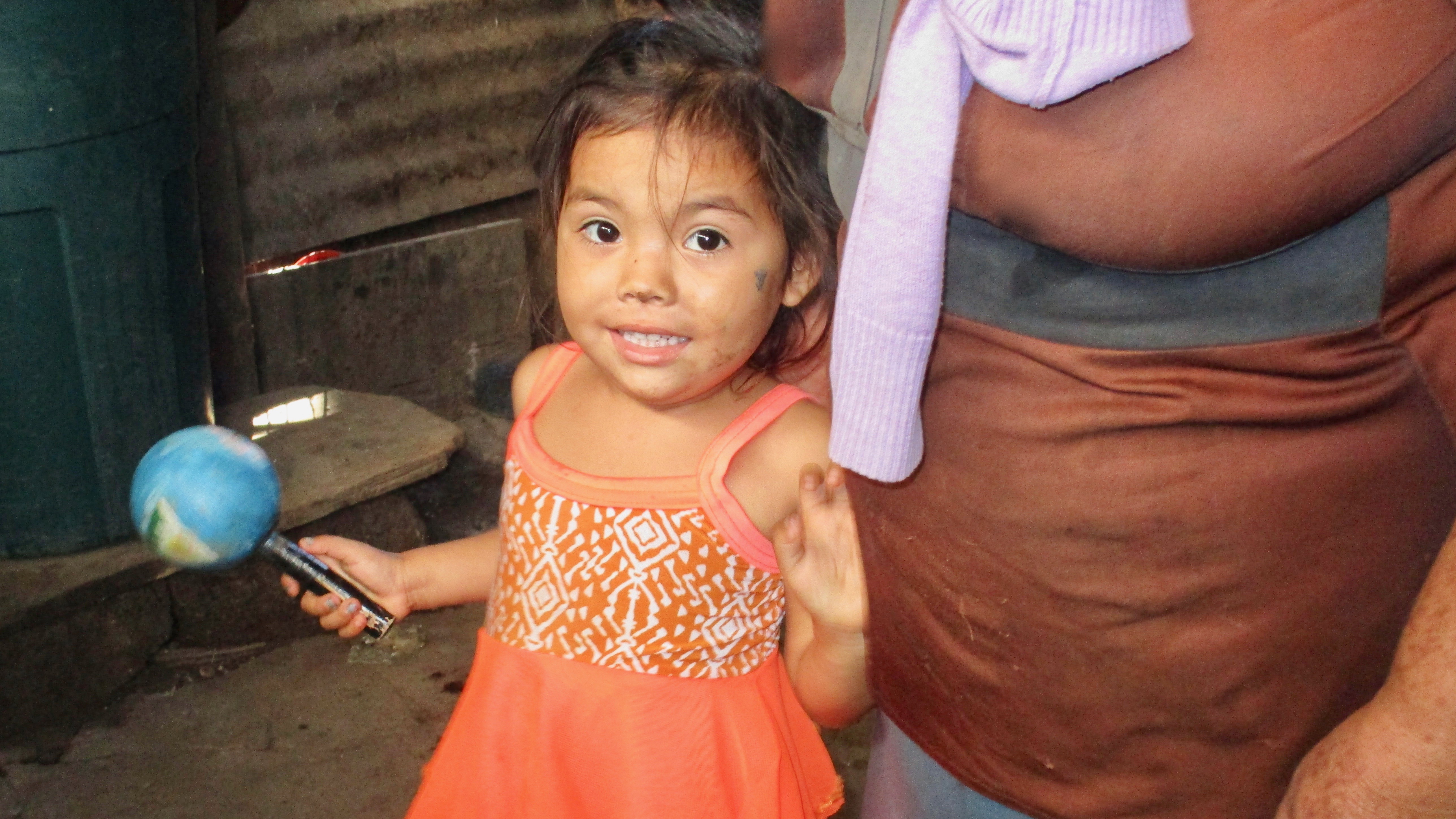 From Elsi:
"I am 3-years-old and live in my grandmother's house. Our house is located one block from WEGO. I have been a part of the ministry program since I was 6-months-old. I love all the food I eat there. I love to play with my dolls and watch TV. I love to live with my grandmother, aunt, and cousin because they love me and care for me. My mom left me when I was a baby so my grandmother takes good care of me now. I love my family and pray for my mom. I want to thank the Lord and you for the food we get in the feeding program. I get real excited every day when it's getting close to lunchtime because I just love and enjoy the food at the feeding program."
How You Can Pray:
1) Pray for family unity and restoration
2) For Elsi' health and protection
3) Please pray for the food we get from the feeding program and for my sister and my school.