I saw a video meme yesterday of a puppy strapped to a bike rider's chest by a baby carrier. The rider was pedaling the wheels and the dog was running it's legs in the air thinking it was somehow helping the bike move forward. It was cute and funny until I realized I was that dog. God has clearly given us impactful tasks, deep callings, and good works to do in this world.  But we would be greatly fooled to not look around and realize He is the one powering the pedals. That is where prayer comes in. It is a deep reminder that God has invited us to join Him in His work in this world but all power and strength and movement comes from Him. That is why we pray- to ask God to move but also to remind ourselves of our utter dependence upon Him. So before you jump into these requests and plead for Jesus to work in the lives of these incredible churches, staff members, and kids in our ministries, first acknowledge your and WEGO's dependence upon God.
Reflect upon Psalm 139:1-18, verses I shared with our Nicaraguan teachers last week. God is mysteriously far above us all yet He cares for us and knows us far more intimately than we could ever know ourselves. Believe that for yourself but also for these beautiful people we are praying for. Know that these requested needs are only a sliver of their daily realities. But praise be to God that He knows and sees even the needs we are unaware of ourselves.
We deeply believe our faith-filled and God-dependent prayers make a world of difference. So let's go before Him now.
Light of Life Church – Ulanbataar, Mongolia
About Light of Life:
We first met Pastor Puje Bayarmaa during a visit to Mongolia last October. He invited our small team (Aaron White from TN, Jeremiah Fyffe from FL, and myself) to help lead one of the services for Light of Life, a church that is reaching and serving a beautiful community of homeless saints in the outskirts of UB. This church has an obvious love for Jesus and each other. One of our many highlights was the impromptu assembly line of special music that ended the service. Here is a video link to Aaron and WEGO's own Puje (Garmaa) jamming together! Light of Life meets every Tuesday to hear the Word of God and worship Him together. The ministry team serves, the cook prepares and hands out hot food, and a hairdresser cuts congregants hair. The members also receive free medical check-ups and clothing. It is a beautiful thing to watch the Body of Christ, well, be the Body of Christ.
How You Can Pray:
1) Ten church members recently received a ger (traditional house) from an international aid organization. Please pray for them to live well.
2) We are looking for a bigger church building to rent in September.
3) Please pray for our new church to the non-homeless in our area. We started this ministry 6 months ago. We believe one day they will start support for our homeless church. (We will be praying more for them next week!)
Monte Los Olivos –  Jinotepe, Nicaragua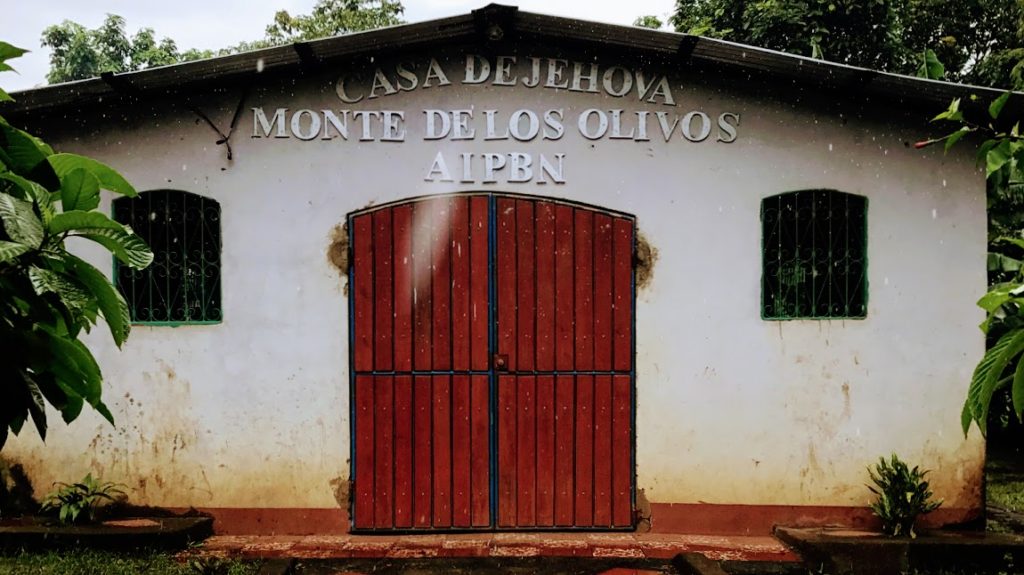 About Monte Los Olivos:
Monte Los Olivos is situated just a few blocks from our property in Nicaragua. Pastor Carlos Campos has been in ministry for over 18 years and has two sons (his youngest just graduated from New Hope School and is an incredible songwriter!) Pastor Carlos also manages the WEGO farm and oversees our guards! Monte Los Olivos has 16 saved active members at the church but 20 attend every Sunday. Two people came to Christ last week! The church regularly visits the community by going door to door to share the gospel. Monte Los Olivos actively disciples its members so they can go disciple others.
How You Can Pray:
1) Pray for one of our members who is very sick. Her name is Reyna Narvaez. She is 55 years old and had a stroke.
2) Pray for a new community that we are trying to reach for the Lord. We have 18 people attending our services there. The name of the community is Canas Blanca in Jinotepe.
3) Pray for my son. He is in the university and he needs the Lord. He needs to accept Jesus Christ as his Savior.
Munkhtuya Altangerel (Tuya) – Caregiver, Mongolia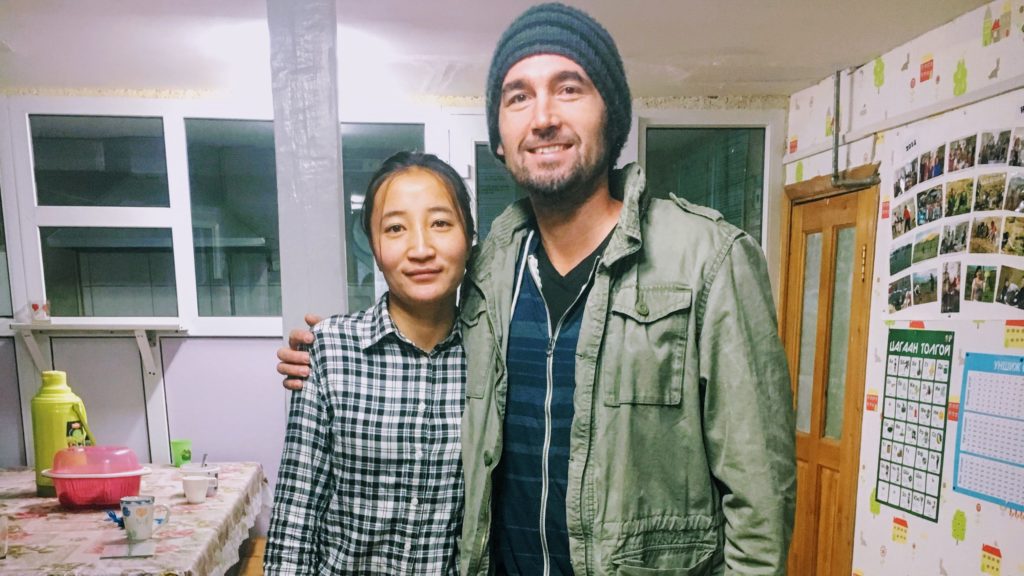 About Tuya:
You will not meet a kinder, more loving, and servant-hearted person in this world than Tuya. I first met her in 2009 when she was living at New Hope Children's Home. Now graduated, she is giving back to the home ten-fold. Tuya has stepped in to be a caregiver at New Hope while one of the workers has been on long-term leave due to an illness. She is also turning into our go-to translator and the person responsible for gathering the needed information for this prayer guide! These are her words when I asked if we could pray for her this month: "Thank you very much for praying for me! I am 24 years old. I lived eleven years at New Hope care center! Last year I finished university! My major is Economics! I like to play basketball and read books! I have siblings!"
How You Can Pray:
1) Pray for Zaya's (Tuya's sister) child. He is now two years old but he cannot walk or sit down. His name is Sukhochir.
2) To be close with God. I cannot always pray and read a bible so I want to know more of God.
3) I want to work in my major. I'm practicing accounting so I can learn and understand.
Wilmer Arteaga – Guard, Nicaragua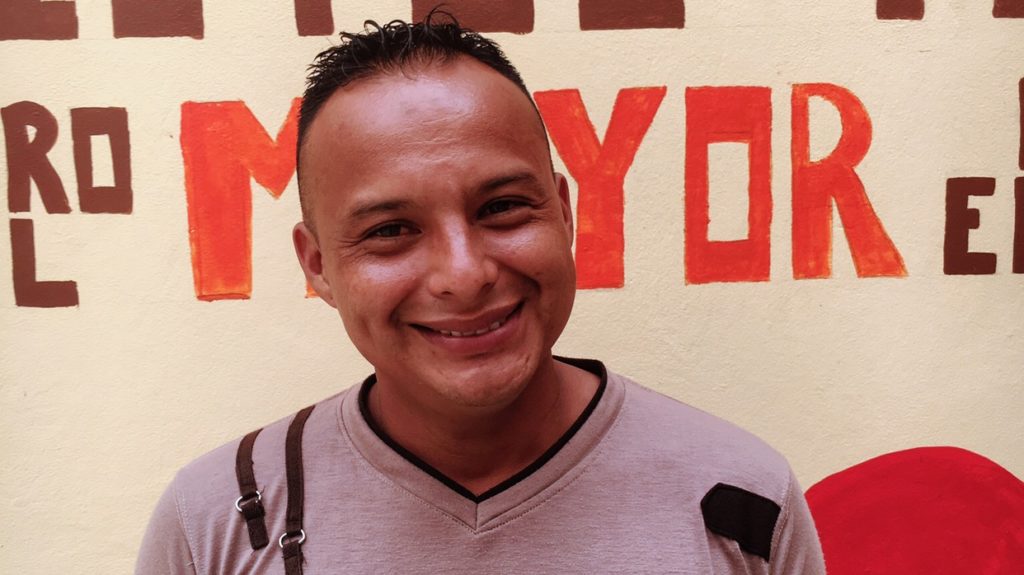 About Wilmer:
"I am 33 years old, married, and have two boys. We live next to my mom's house. My mom, wife, and kids go to church. I love to guard this place because it's been a blessing to me. I also love to help with anything here. I love to clean and help Pastor Carlos (who leads the guards) if he needs anything to be done. I used to go to church but not anymore. But I love what I do here. I do fun things with my family also."
How You Can Pray:
1) For my mom's health. She is diabetic and has heart problems. Pray that she will live more years so I won't be alone because my Dad died years ago. I don't want to lose her either.
2) To give me more years of life to see my kids grow. To provide me the money I need to pay my house, which is $22 a month that I pay.
3) Pray that the Lord can help me to do my job here and to keep it always. Also pray for our boss Zach.
Ariuka Zorigtbaatar – New Hope Children's Home, Mongolia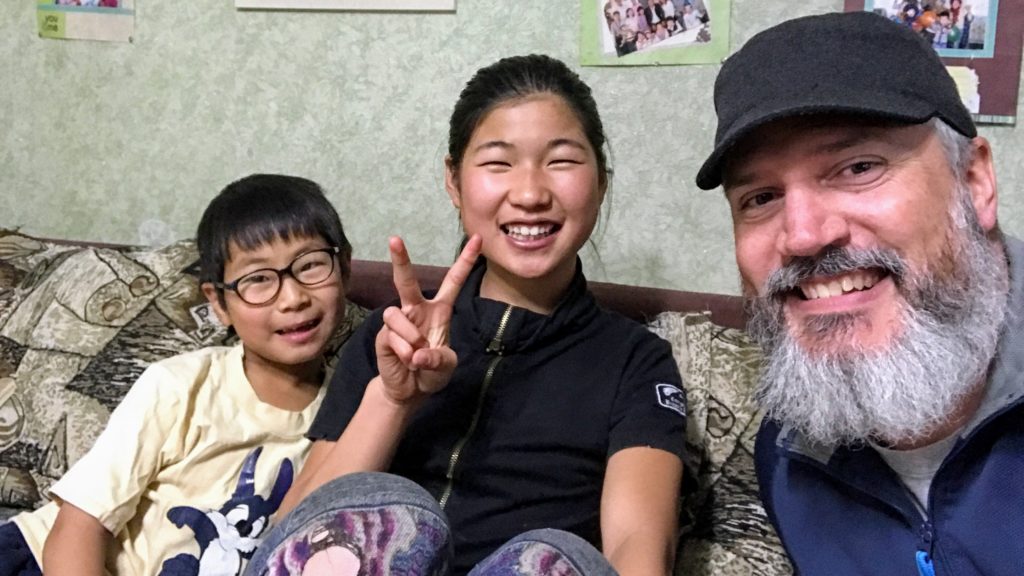 About Ariuka:
Ariuka came to New Hope one year ago with her younger sister Enerel (10) and brother Munkhbayar (8). She is pictured here with Munkhbayar on her left and Pastor Jeremiah on her right. Ariuka is fourteen years old and enjoys playing sports and reading books. Spending any amount of time with Ariuka will quickly give you a sense of a maturity and strength that is beyond her age. She is a very caring older sister to her own siblings and the younger kids in the home. And, for the record, she handily beat me (Zach) in both basketball and chess last October.
How You Can Pray:
1) Ariuka has asked us to pray for her father and mother who are divided
2) She wishes to learn English and wants to take an English course this summer
3) Pray for her future life
Melisa – Feeding Program, Nicaragua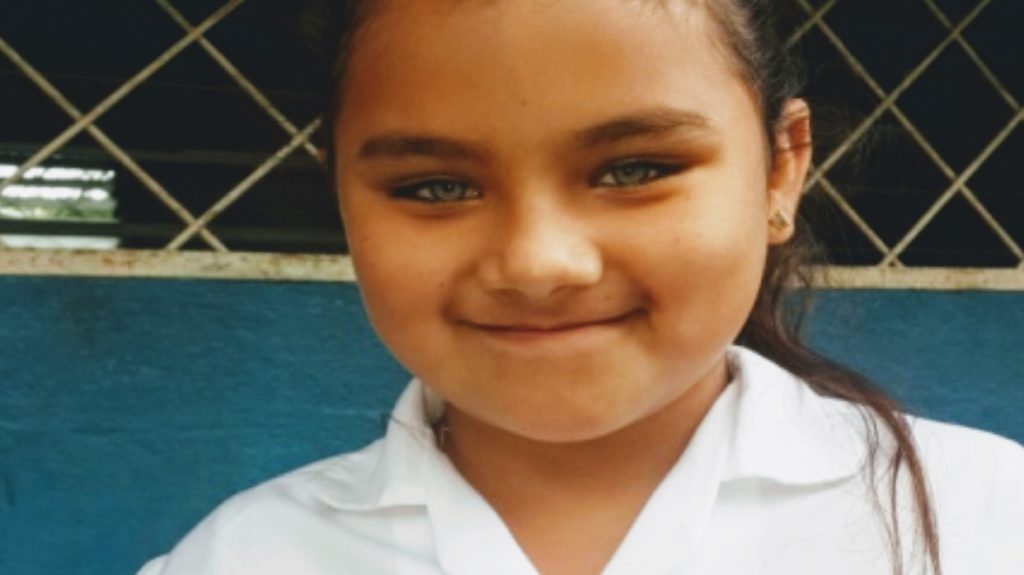 About Melisa:
"I am eight years old and I am in third grade. I live in this community and there are three people living in my house- my mom, my dad, and me. I love to study and play. As soon as I get home, I do my homework and play. I go to a Seventh-day Adventist church with my mom. My Dad cuts hair in a barbershop. My mom is a stay-at-home mom."
How You Can Pray:
1) Pray that the Lord will provide us blessings and health
2) For God to guide us
3) That I can finish school and be able to go to the university
Additional Requests
Please be daily praying for Sergei, our local missionary in Ukraine. We received this email from him last month right before our first prayer gathering. This is a beautiful picture of Christ's love shining through immensely deep difficulty. Pray for Sergei's continued protection and for the young man involved in this story.
"…So many strange (unexplained) events in the world and in Ukraine, which is alarming. I was recently attacked by some young guy. He tried to beat my car and me (I am fine. He was not able to). It happened near the Church that we attend. Several of the church members calmed him but he went home (across the street from the Church) and returned with a knife and then he threw at me again. Someone called the police. Police told us that this is not his first time with aggressive behavior and his father is in jail for life for the murder. The church members told me that he had earlier threatened those who come to church. Later, he came to me with his mother and asked to cancel his process in police… I talked to him twice (by the way he explained to me why he was so angry). Then I arranged it so that he didn't have to go to court. I hope this will help him not to ruin his life. I ask you to continue to pray for us."