James 5:13-16 says,
"Is anyone among you in trouble? Let them pray. Is anyone happy? Let them sing songs of praise. Is anyone among you sick? Let them call the elders of the church to pray over them and anoint them with oil in the name of the Lord. And the prayer offered in faith will make the sick person well; the Lord will raise them up. If they have sinned, they will be forgiven.Therefore confess your sins to each other and pray for each other so that you may be healed. The prayer of a righteous person is powerful and effective."
There are many ways in which the Bible instructs us to pray. But whatever the instruction given, faith is at the center of it. Prayer is not just giving God information. If it was, we would be wasting our time for He already knows everything. Giving thanks to God for what he has done is an essential part of prayer and the best way to begin but only saying a long list of "Thank you's" can turn our prayers into Academy Awards acceptance speeches instead of audacious cries of faith. May our prayers always contain admiration, confession, silence, gratitude, and petitions. But above all, may they always possess a faith that risks us getting it wrong while believing God always gets it right. If someone is sick, don't just tell God about it. Step out on the edge, put God on the spot, and believe that your prayer not only can make a difference through the power and plan of Christ but that it will. That's faith.
Uliastai Church – Western Mongolia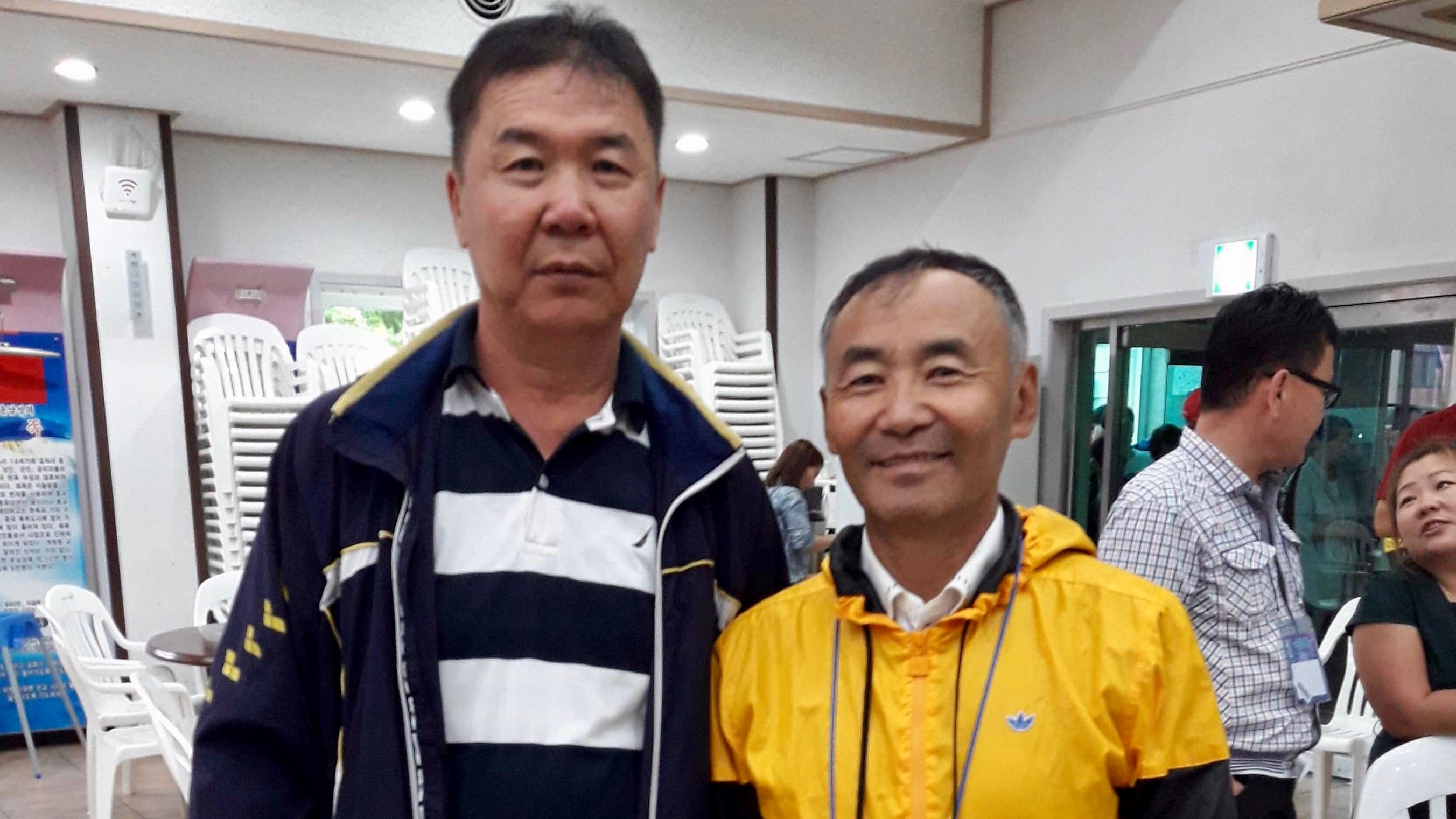 About Uliastai Church:
Uliastai Church is located in the western area of Mongolia. It is in the hometown of our very own Pastor Puje (left). Uliastai Church is led by Pastor Tumurbaatar (right) who has been serving the church since when Puje came to UB.
How You Can Pray:
1) Please pray for God to open a door for a church building as right now we are renting a house.
2) There are idols that people are worshipping. Pray for them to know about Jesus through our evangelism.
3) Please pray for the growth of our church and for the faith of our people.
Mount Sinai Church –  Diriamba, Nicaragua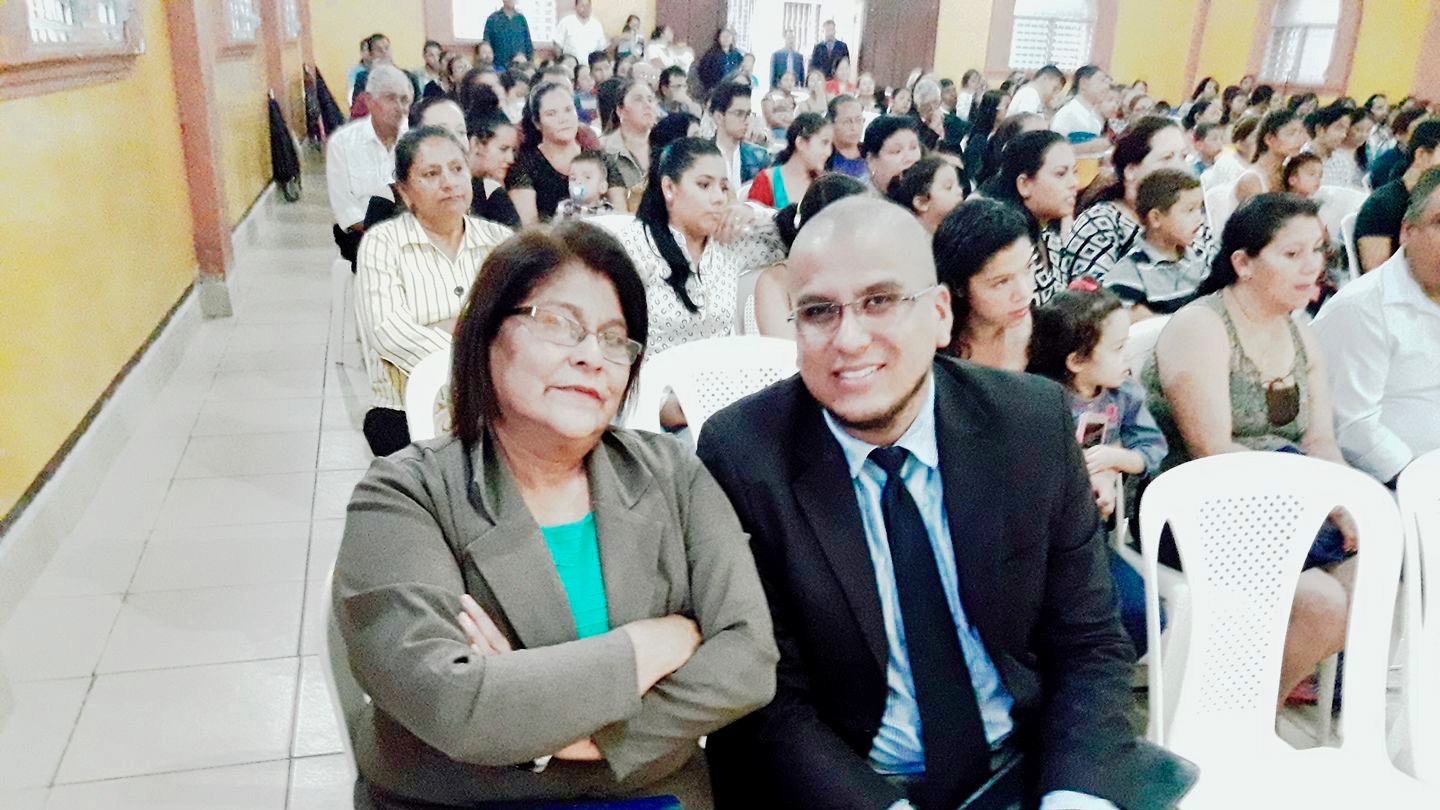 From Pastor Gerson Castillo:
"I am the pastor of Monte Sinai Church in Nicaragua. We are located in Diriamba City. I've been the pastor here for 8 years.  My wife's name is Ellier Flores de Castillo. We have three beautiful girls and we love to work in our church. We have services five days during the week and also have prayer groups in different communities. Each month we have 15 souls that receive Jesus Christ. We also have retreats for those who love to get closer to God and want to help in the church. My mom is the one who is sitting next to me in the picture. She has been a part of the church before I become a pastor.  She was the one in charge.  My mom is a great blessing for our church and for me as well.  We have 100 members and we are praying that the Lord will keep touching hearts to be a part of this ministry. I love serving the Lord with my wife and kids, They are a great support."
How You Can Pray:
1) Please pray for peace for our country
2) That we may display the love of God for those who are hurt
3) That all the churches will keep praying and seeking God's will and answer
Aaya –Children's Home Director, Mongolia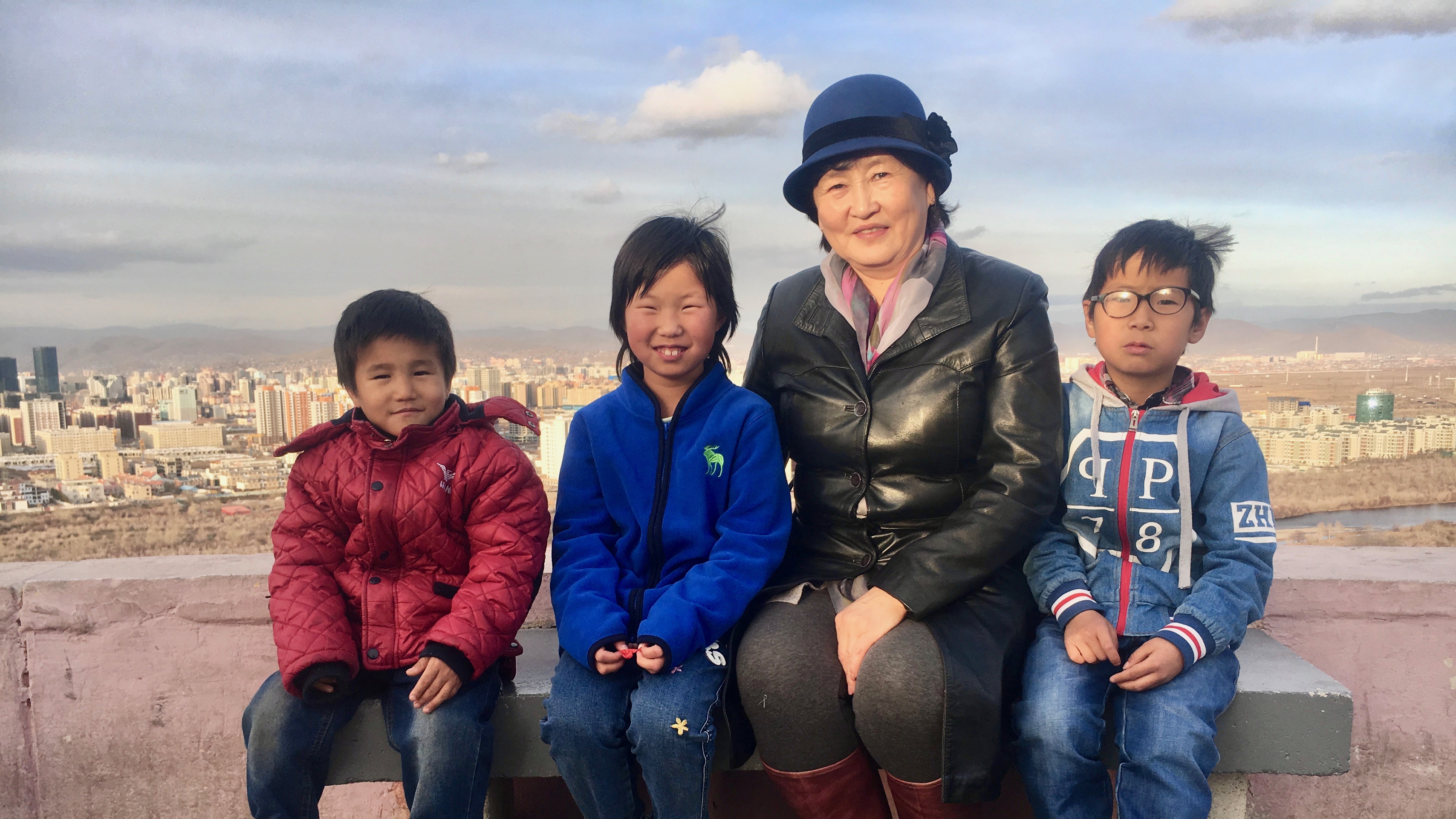 From Aaya:
"I have been working with WEGO for 13 years. I am always grateful to work here and I am happy to serve the LORD and make changes in children's life. It is nice to see children who are growing healthy and peacefully. I like to make the children's favorite food and eat with them. I also love to have picnics with the children and have fun time together. My hobby is sewing, cleaning the house, and creating orderliness.There are six people in my family- two sons and two daughters."
How You Can Pray:
1) Please pray for all of her children, grandchildren, daughter-in-law and son-in-law's future, health, and ministry. 
2) For God to give strength, wisdom, and good health as she leads the people in Christ.
3) Especially, please pray for her knee and back. A bone has grown in her knee and it hurts to walk. She is having treatment and taking medicine. Pray that God will heal her totally.
Alberto Zapata – Bible Teacher, Nicaragua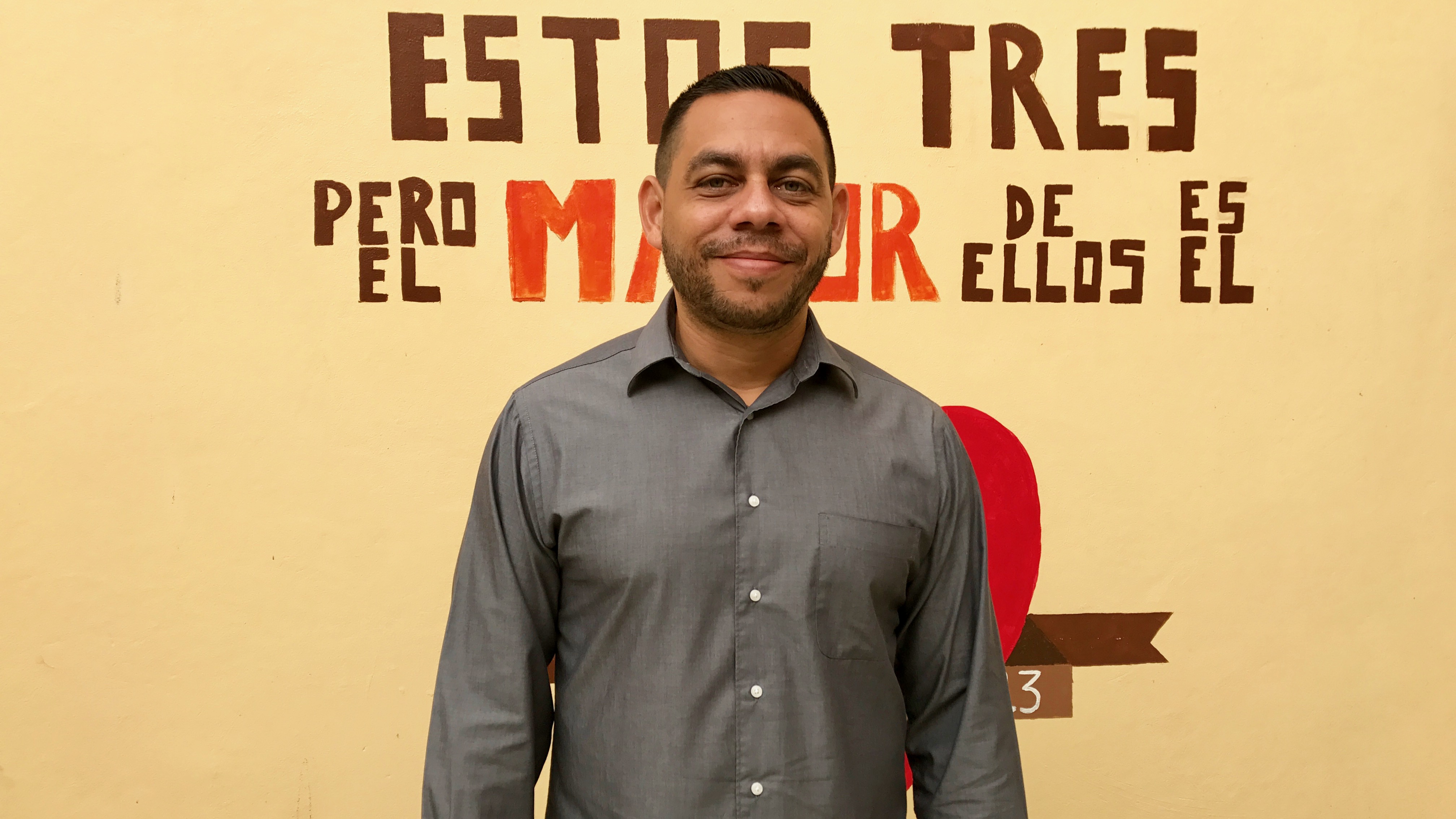 From Alberto:
"I am 38 years old and have been married for 15 years. I have one kid and he is 4 years old. We attend Hosanna Church that is located in Diriamba. I love spending time with my family, especially with my boy. I love to play soccer with him and I enjoy it a lot. I am the Bible Class Teacher at New Hope School. I love to talk with the students about the Word of God, I share with them experiences and love to give them advice. I want to grow spiritually together with my family. If we seek God, we will be a stable family. I love my family. They are everything to me. As a Bible teacher, I am praying that when I share the Word of God with the students they will remember and keep it in their hearts so they can apply it in their homes and lives. That will make me the happiest person."
How You Can Pray:
1) That the Lord will guard my heart from any evil. I want peace in my heart.
2) Pray for protection for my family and for the people that I work with.
3) For the country situation. That the Lord will show his glory through a positive answer.
Khulan – New Hope Children's Home, Mongolia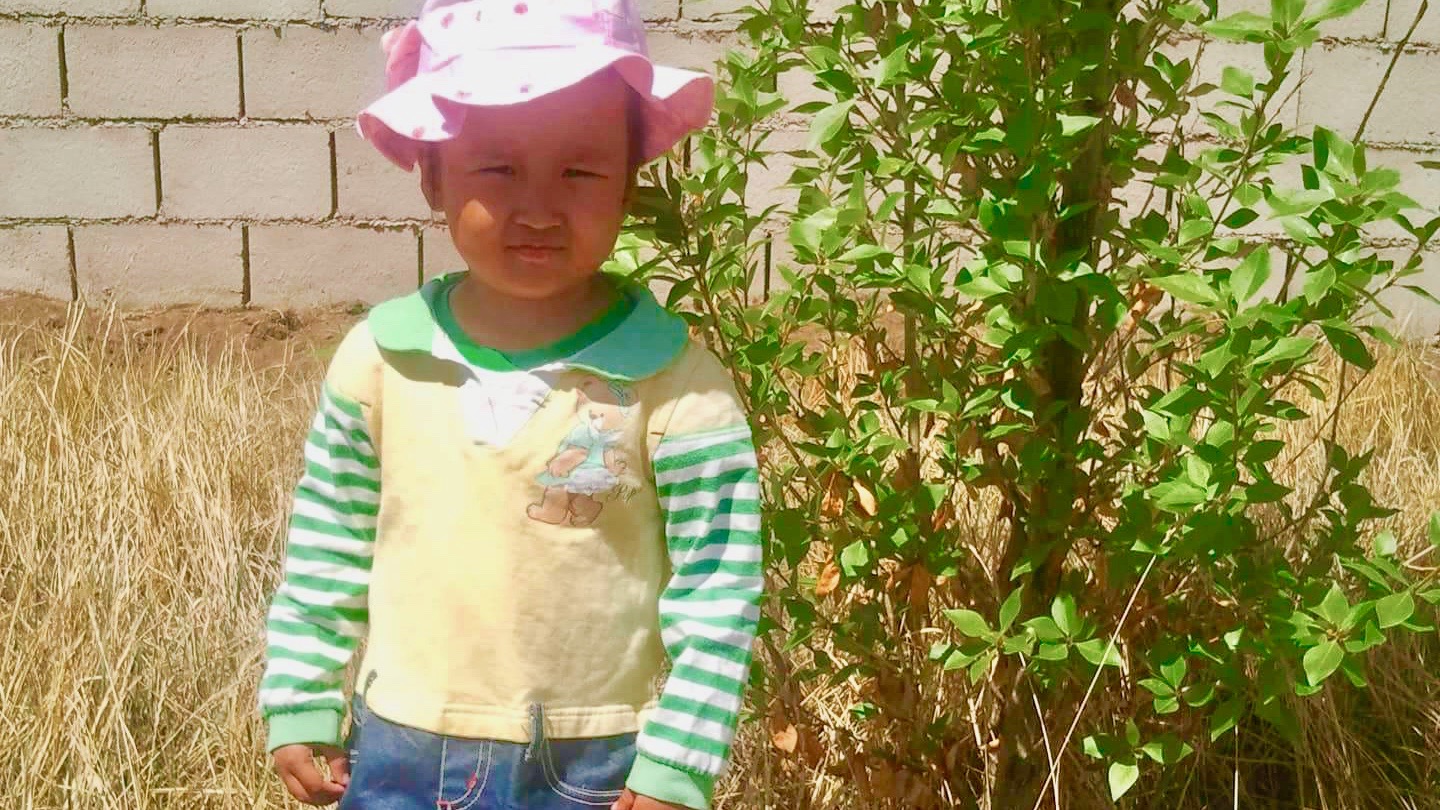 About Khulan:
Khulan is 4 years old and came to our home in July of 2017. She lived with her grandmother and mother. Her mother has mental disease and decided to send her daughter to us to care for her. They now want to get her back to their house and are asking approval from the Child and Development Center. She likes to play with dolls and always smiles.  Khulan brings our home a lot of joy and happiness.
How You Can Pray:
1) Pray for her safety and that she might live a healthy life.
2) Please ask God to guide everything and give her the right place to live and grow.
Indira Gonzales – Feeding Program, Nicaragua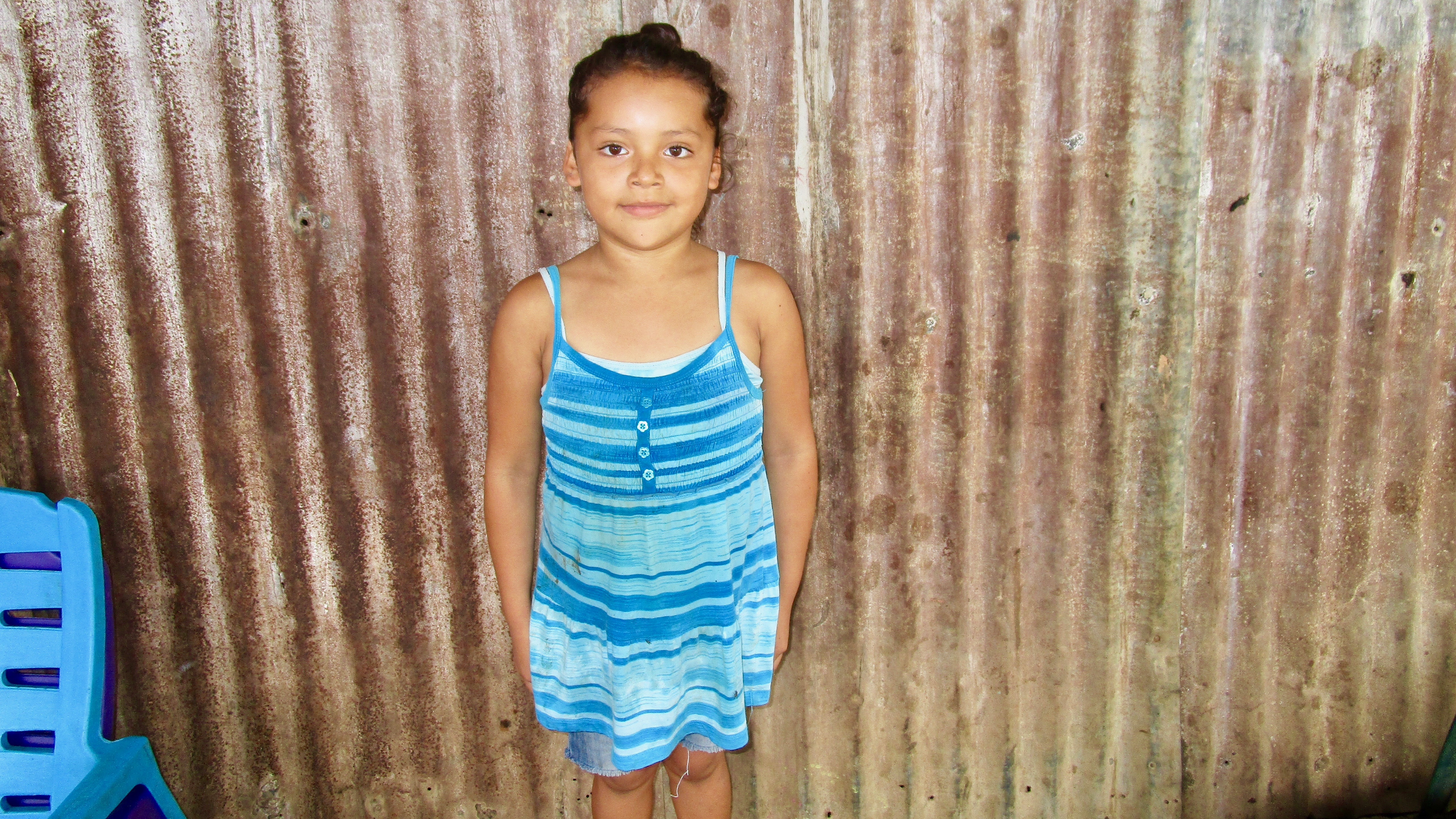 About Indira:
"I am 7 years old and I have been a part of the feeding program since I was one-year-old. My moms name is Leiry. I am in 2nd grade and I love to study. I love to help my mom and I love to clean the house. My favorite thing to do is to go to the feeding program because the food I eat there is so good and I don't get to eat like that in my house. I thank the Lord for my family. I like to play with my dolls and help my mom make tortillas. My favorite food is chicken with vegetables. I love praying before I got to bed. My mom always prays for my country and I do the same because my country is the best in the world. Thank you for all you do for me and all the kids from my country who go to the feeding program."
How You Can Pray:
1) Please pray for my country
2) For our families
3) Pray for the ladies that cook in the feeding program so they can cook food for us every day.
Additional Prayer Requests
Civil Unrest in Nicaragua
As the clashes continue and the death toll mounts in Nicaragua, we once again are praying for these three things:
1) Please pray for all violence to stop and for God to be a Shield around our staff, the people we serve, our community, and all of Nicaragua.
2) Pray for quick political resolution that gives justice to the people and honor to the Lord.
3) Please pray for wisdom, strength, and boldness for local churches throughout Nicaragua as they shine Light and healing in the midst of this current difficulty.
The Dodd's in Mongolia
Please be praying for me (Zach Dodd) and my family as we are heading to Mongolia for about four months to spend some much needed time with our staff and the kids we serve in Mongolia. Pray for the logistics and safety of our travel. Pray for my families health as we take four little kids into a completely new environment. Please pray that long-lasting ministry fruit will spring out of our time in Mongolia.