"…Your Kingdom come…"
-From Matthew 6:10
One of the number one rules of leadership is you should expect to take some jabs – expect critics, expect stones thrown. You should expect these things for at least two reasons. One, you're probably not a perfect leader so, sometimes, challenge and critique are warranted. Embrace it and be humble enough to learn from the stones. But that's not the point I'm trying to make here. That's just some free advice I learned from a book – definitely not from personal experience, of course. We're going to focus our attention on reason number two.
One of the main reasons leaders should expect to take some shots is because they are leading a group of people, regardless of the context, who also want to be in charge and also think they know best. That's just our nature and it has been so ever since Eve went out fruit-picking. This prayer of Jesus for God's Kingdom to come is a direct offense to our human nature. Most people will ask God to forgive them of their sins all day long but will quickly balk at the idea of making God LORD of their life. We want the control. We want to grab it, keep it, and never give it away. We're all just a bunch of Simba's who want to be the main event where no one is saying, "do this" or "be there" or "stop that" or "see here". We just can't wait to be king. OK, please stop me before I break further into song. 
But you get it. You feel this every day. Being a follower of Jesus calls us to daily rip ourselves away from ourselves and pray, "Your Kingdom come, not mine". It means submitting to the only good and perfect King who never makes mistakes and always does what is best for His subjects. 
As you pray these requests, bow low to submit yourself and these requests to the King of kings and Ruler of all things. One of the cool things about this Kingdom is that it's already coming and it's already on its way. So lift up your head, open the gates, and let the King come in. 
Amgalan Iveel Church – Ulaanbaatar, Mongolia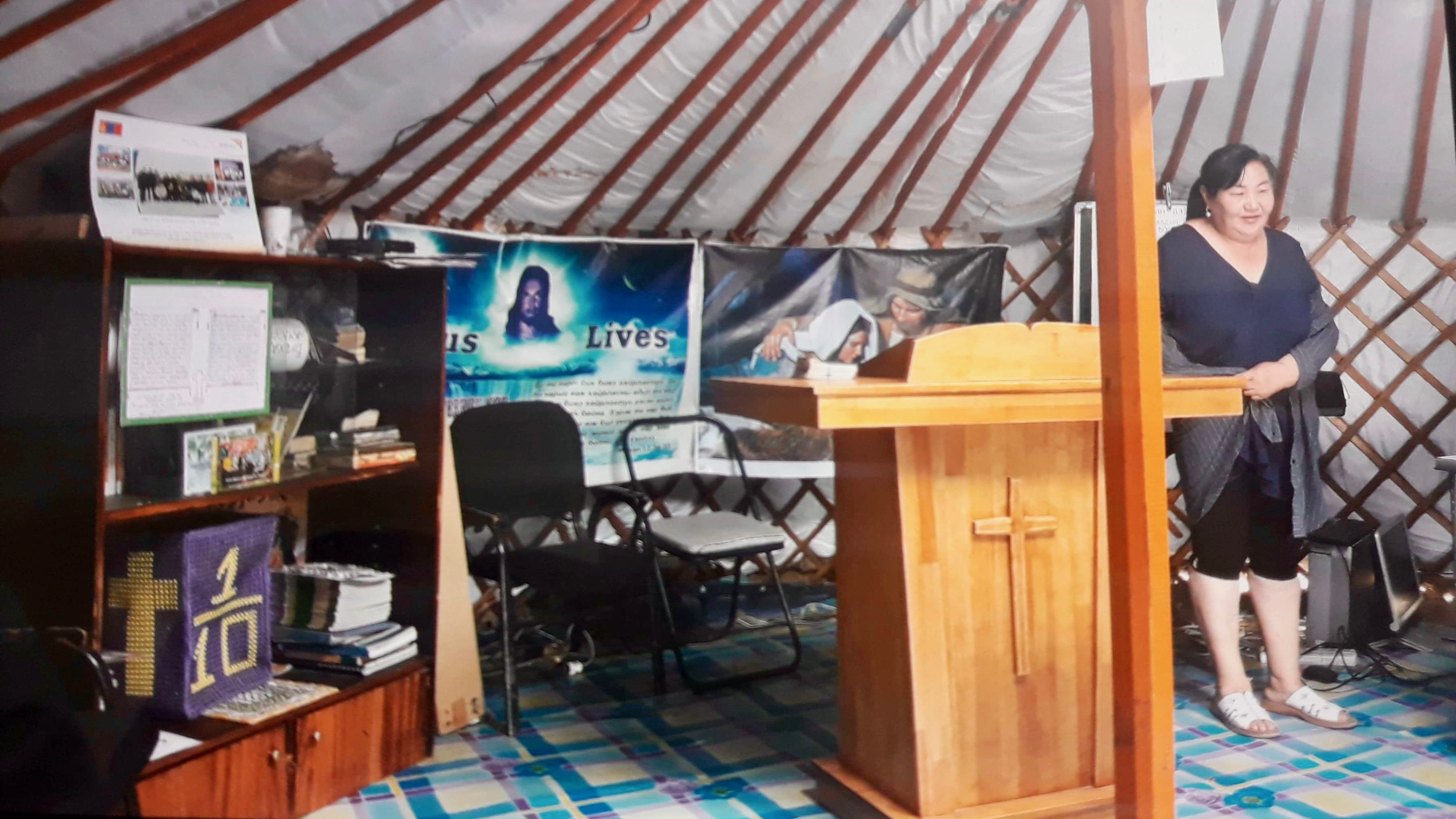 About Amgalan Iveel:
"Amgalan Iveel" Church was established three years ago and is focused on serving people with a history of alcohol addiction. Due to alcoholism, many people in Mongolia have found themselves with neither shelter nor family. Therefore, the pastor Oyungerel is serving them with her heart. The church is providing shelter for them on their property through the provision of five gers (traditional Mongolian house). One of the gers is used for church on Sunday.  Last month, Aaya (New Hope Director) visited them and had a meeting with other local ministers.
How You Can Pray:
1) They are asking God to provide a bigger ger for their church service on Sundays
2) For the provision of food, clothes, and other needs
3) Join with them in praying for their church members faith in Christ to grow
Iglesia Cuadrangular – Diriamba, Nicaragua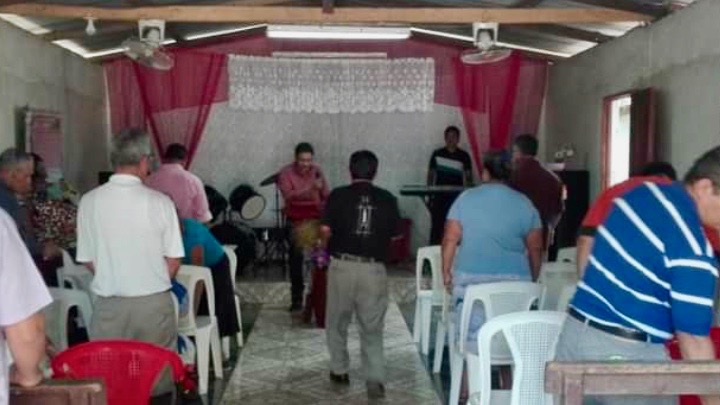 About Iglesia Cuadrangular:
The leadership of Iglesia Cuadrangular requested that we pray for their church but without specific information. Take this time to seek God on their behalf and ask His Holy Spirit, who binds all of us together, to guide and direct you on how you should specifically pray for their congregation and ministry.
Suvdmaa – Caregiver, Mongolia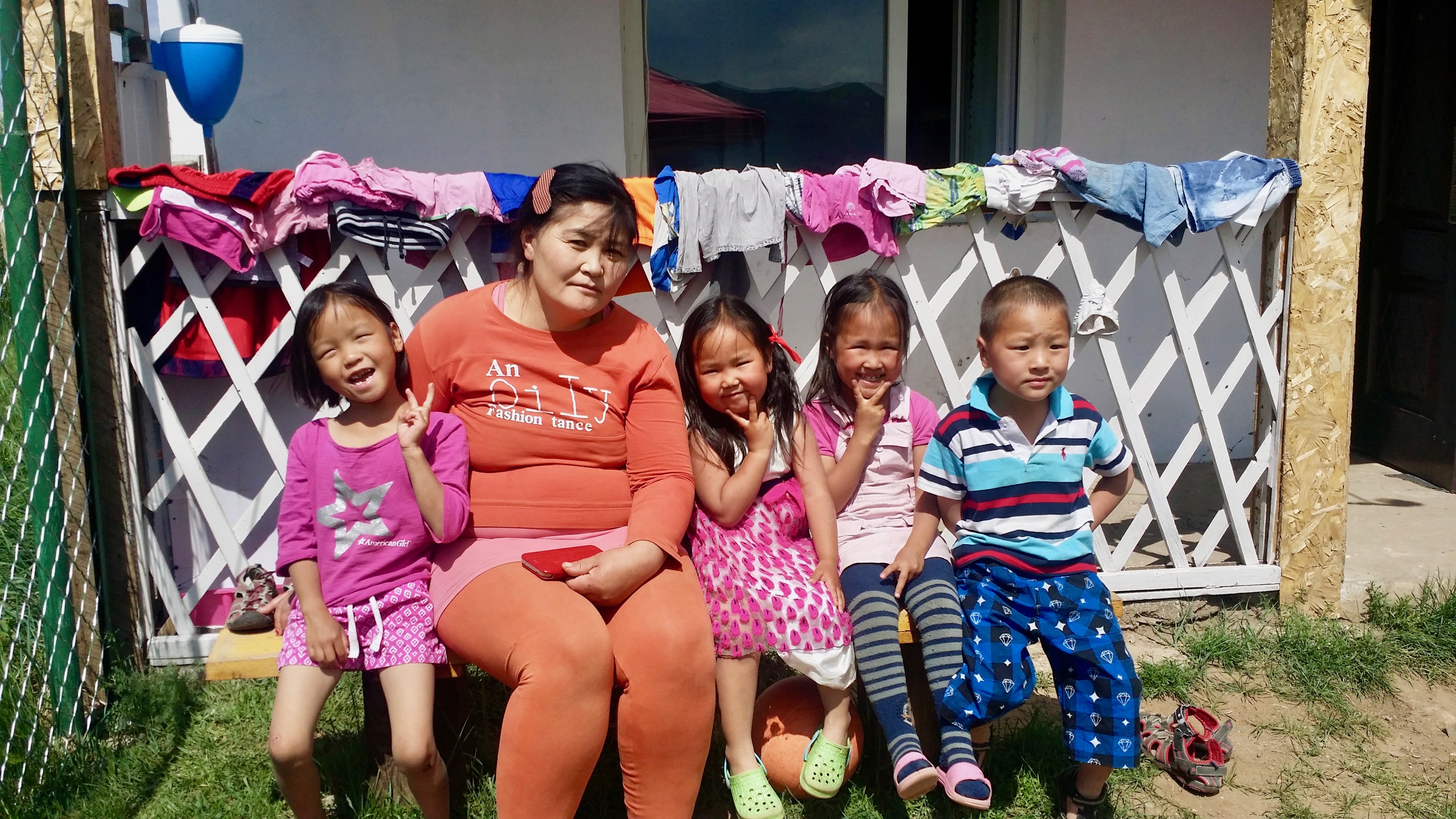 About Suvdmaa:
Suvdmaa just recently started serving New Hope Children's Home on March 1st, 2019. Before joining our ministry, she worked as a primary teacher in the countryside for ten years. She lives with her husband and daughter. She loves to tell funny stories and can always be found teaching the children to dance.
How You Can Pray:
1) Be praying for her health, specifically that she will no longer have pain in her back
2) Pray that God will provide a consistent job for her husband
3) For her finances as she is still awaiting money from someone who recently bought her families yard
Zhelyde Lilliana Campos Parrales – Bible Club Leader, Nicaragua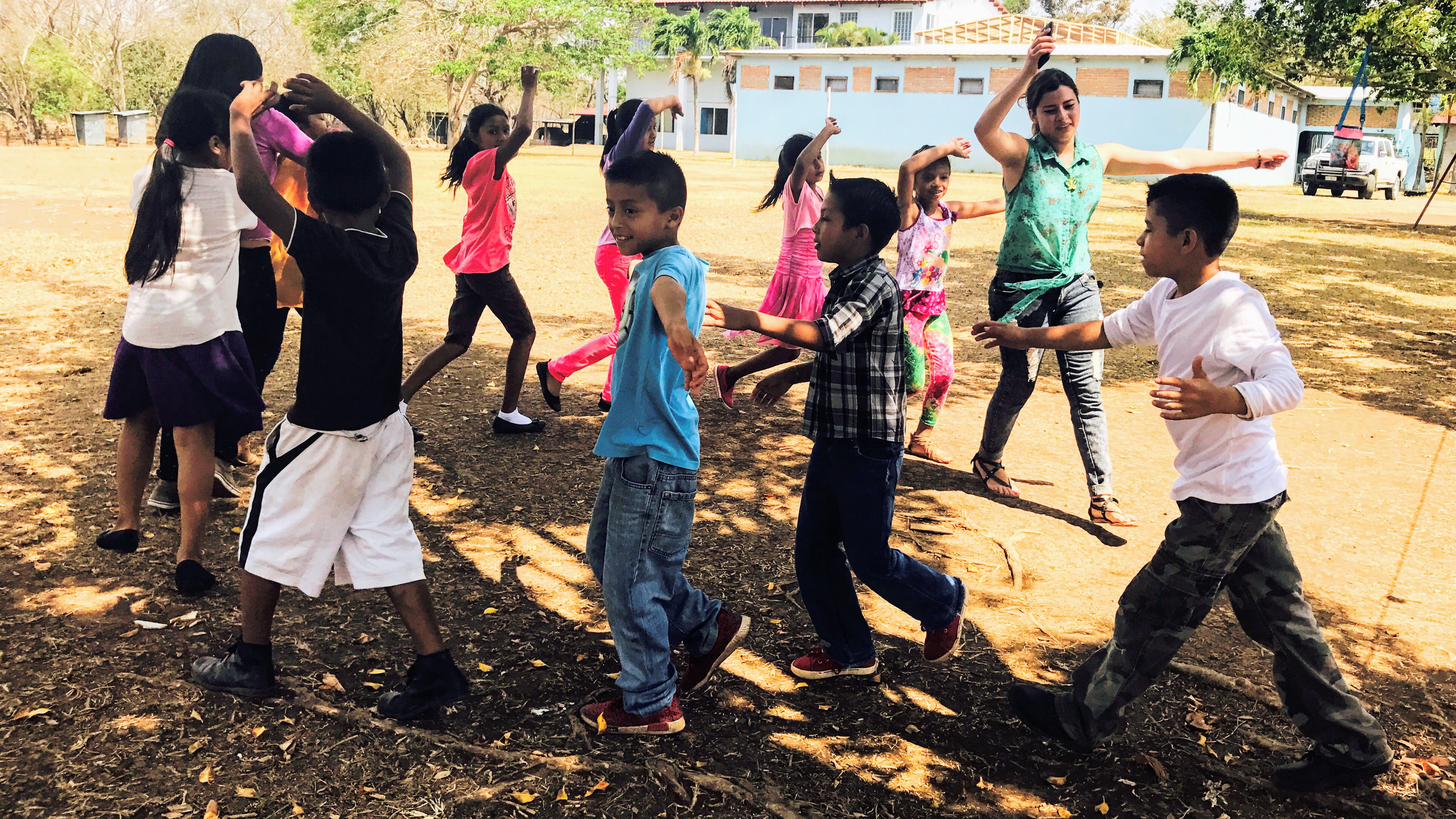 From Zheldyde:
"I am 21 years old and I serve as the Bible Club teacher.  I live with my mom in our own house in Diriamba. I give Bible classes at the center but also at some pre-schools around the community. I love working with kids because they show so much love to others. I love them. They encourage me every day and they are the ones who make me want to keep going. It is so awesome how they pray for me as their teacher and as their friend. I have learned a lot from them. I thank the Lord for everything. I just want to keep walking in His will and do what I love best – serving Him through what I do here by teaching the Bible. Every time I go to the school to teach, I pray that the kids will talk about what they learned with other kids and with their parents. I pray that the seed that has been planted in their hearts will grow continual fruit throughout their lives."
How You Can Pray:
1) Always join me in praying for our Bible Club kids
2) Please be praying for my life and health
3) Please pray for my family
Khulan – New Hope Children's Home, Mongolia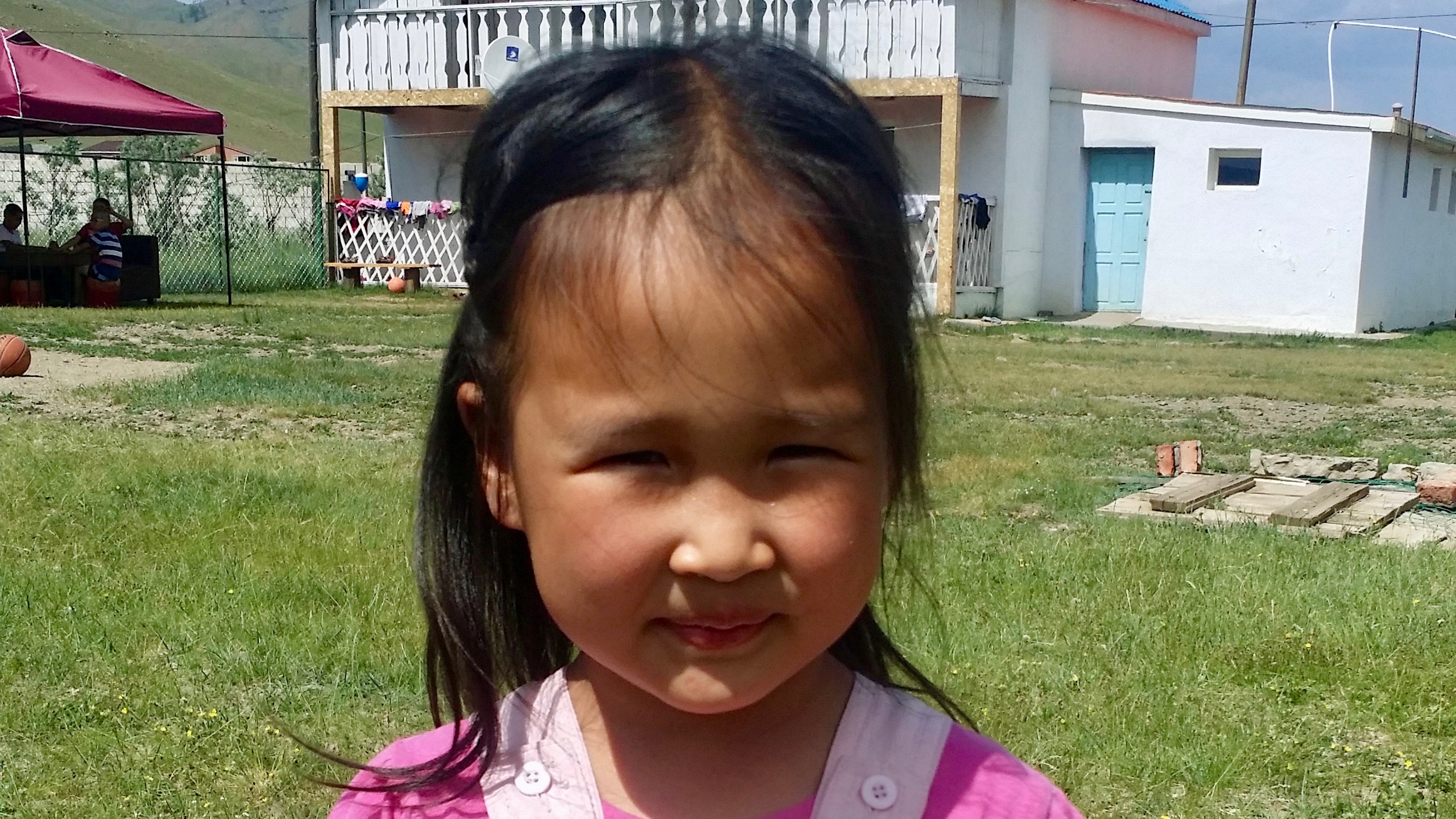 About Khulan:
Khulan is four years old and came to New Hope Chrildren's Home in July of 2017. She lived with her grandmother and mother before coming to our home. Her mother has mental illness so the family decided to send her to us. They now want to bring her back to their house and are in the process of asking the child and development center for approval. She likes to play with dolls and is always found smiling. Khulan brings us a lot of joy and happiness.
How You Can Pray:
1) Pray for her constant safety and for her to remain healthy and happy
2) Join us in asking God to guide everything in her situation with her family, the child and development center, and New Hope. We are trusting Him to give her the best place for her well-being.
Engel Lenin Gago Acevedo 
– New Hope School, Nicaragua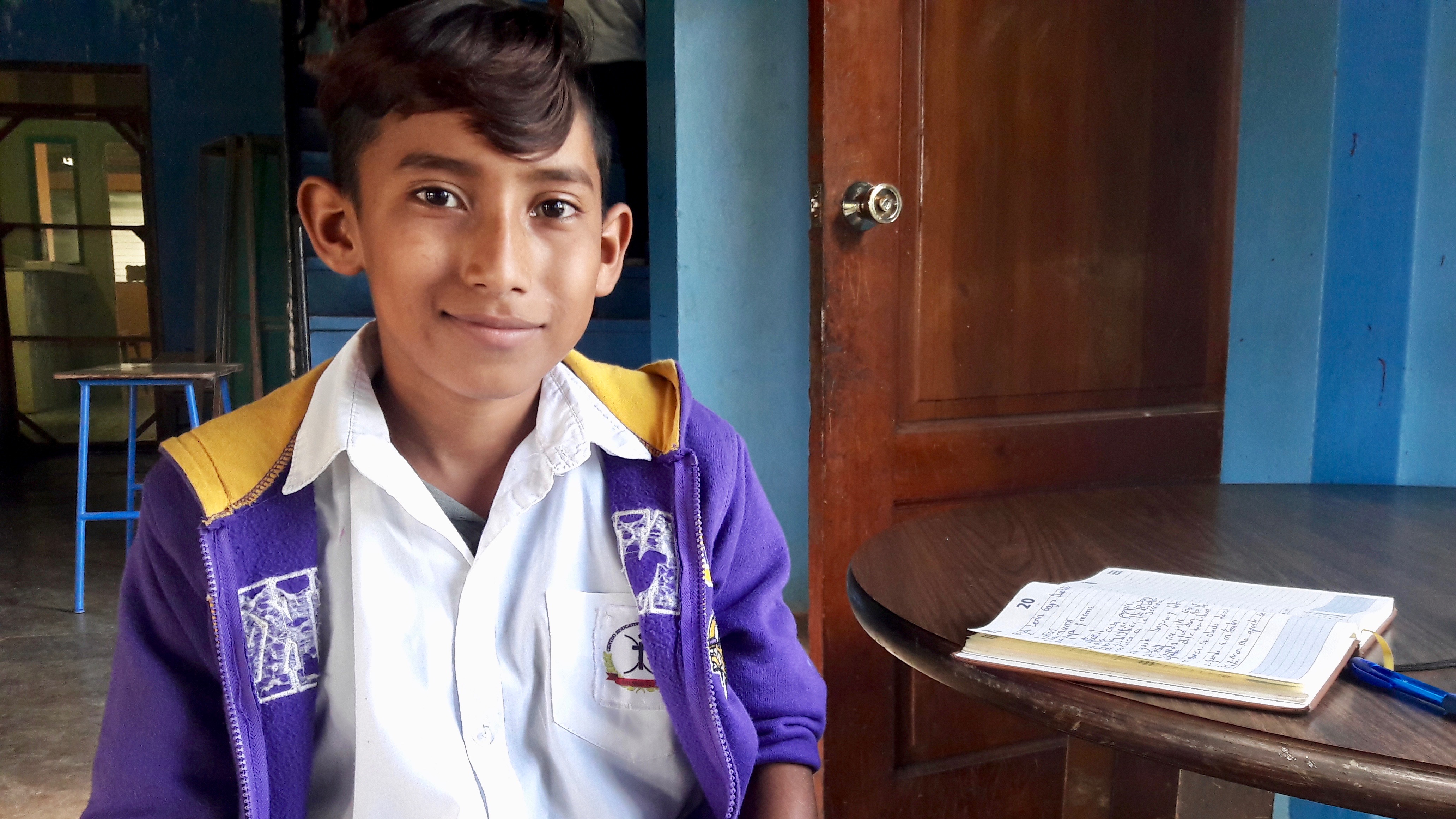 From Engel:
"I am 13 years old and I am in the 7thgrade. I have three brothers and we live with my mom and dad. My dad is a carpenter and we live in LA PITA community. I love going to church and I attend pastor Denis's church, YO SOY JEHOVA. I love language and literature. I love football and I also love the food we eat at the school. I haven't accepted Jesus but I am thinking about doing it very soon."
How You Can Pray:
1) I ask God to guard my family
2) I don't want to walk away from God
3) Please Lord, do not forget me
Maria Gregoria Baltodano Monge 
– Volunteer Mom, Nicaragua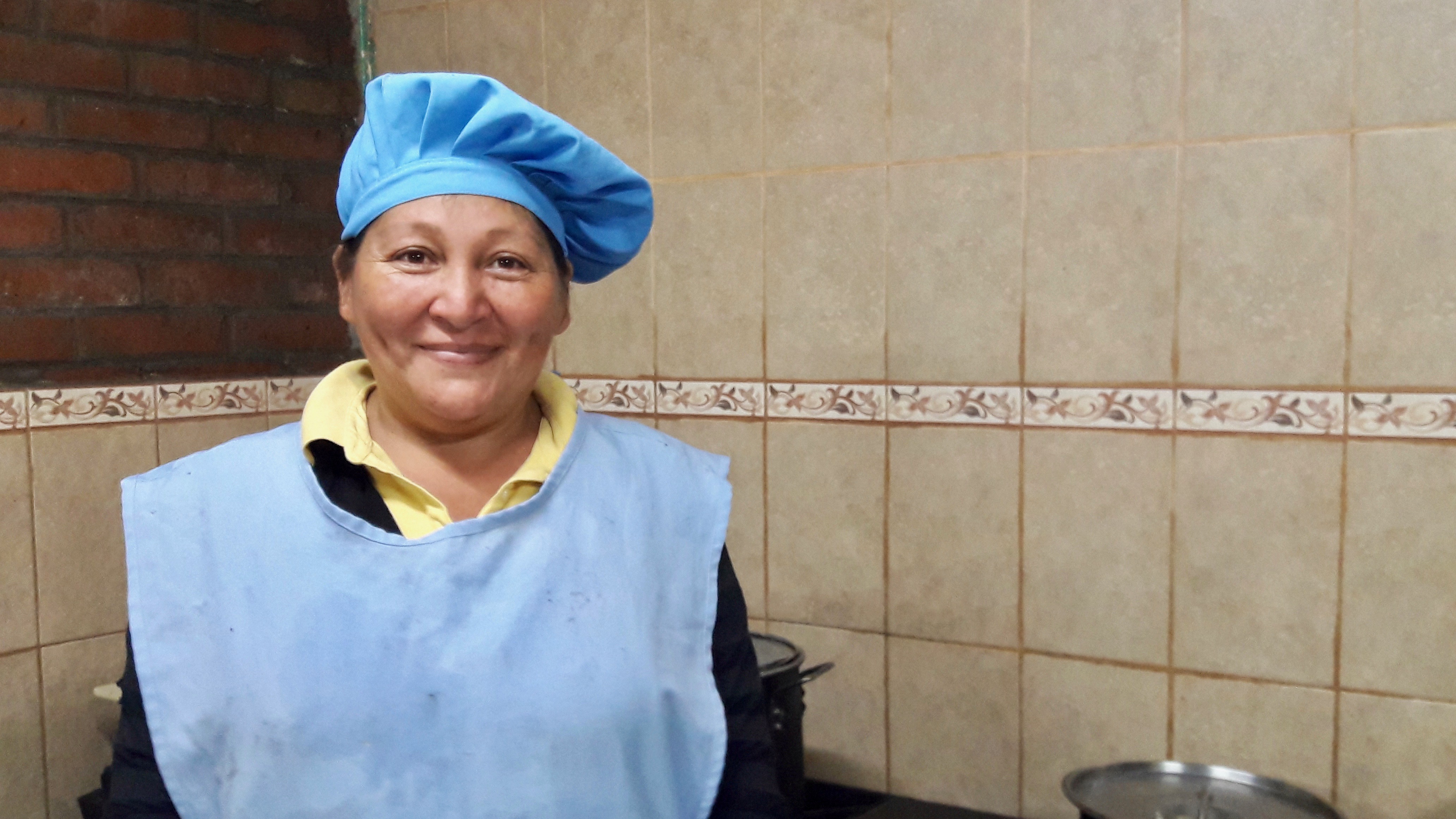 From Maria:
"I am 42 years old and I'm a stay at home mom with five kids. I do make some money by washing clothes by hand for some friends who pay me. Two of my older kids help me a little with food. I don't go to church but my two youngest sons do. I have been helping here for 8 years and it has been great.  I love the ladies that I work with. I love all the food we cook and I believe the kids love it, too."
How You Can Pray:
1) Pray for unity in my family
2) For the health of my kids
3) Please pray for my health