I wish this was a photo I grabbed off of National Geographic or the Weather Channel. But I didn't. This is a photo I took from a jon boat while attempting to get back into my grandparents house after the FBI had locked down their neighborhood in the aftermath of Hurricane Harvey. My family had all gathered in Houston to say a final goodbye to my grandmother as hospice came to usher in the final weeks of her beautiful life. Then Harvey hit. We had boat rescues, totaled cars, and my grandparents home of forty plus years was devastated. We had to set-up her hospice bed in four different homes and there was also a pretty epic incident with a neighbors cat. But I will save all of those stories for another day. I saw things in person that I hope to never see again. But my eyes did see one thing that gave me the greatest hope for our world- the church alive. Mainstream news outlets couldn't even help but covering how local churches and faith-based organizations were out-pacing the government in hurricane recovery. I saw it with my own eyes and it was beautiful.
Harvey was quickly overshadowed by Irma, which caused much devastation in WEGO's home state. Then came Maria, completely crippling Puerto Rico. Let us give the people forever effected by these horrendous few weeks more than a quick thought of compassion. The media coverage will quickly be replaced by newer news but the physical and emotional devastation is deep and will be long-lasting. Let us pray to God for the replacement of property but even more for the restoration of souls.
We could force the internet to reach its storage capacity if we filled this prayer guide with every church that has stepped up to meet the needs of countless communities in the USA and Caribbean. Although this list is in no way comprehensive, I reached out to a few churches in Houston and Florida that we have personal relationships with. Each of these church communities has been in the epicenter of disaster yet they have been at the forefront of help and recovery. What an incredible opportunity for the hands and feet of Christ to not only demo flooded homes and pick up debris but to walk in relationship with those effected for the long-haul.
Let us pray Psalm 46:1-7 for these churches and the people they will be serving in the months and years ahead. Worship God for His power displayed in hurricanes and earthquakes. Plead with Him to be a Shield, Help, Refuge, and Provider for those in harms way…even long after the weather has passed.
Tropical Storm Nate – Nicaragua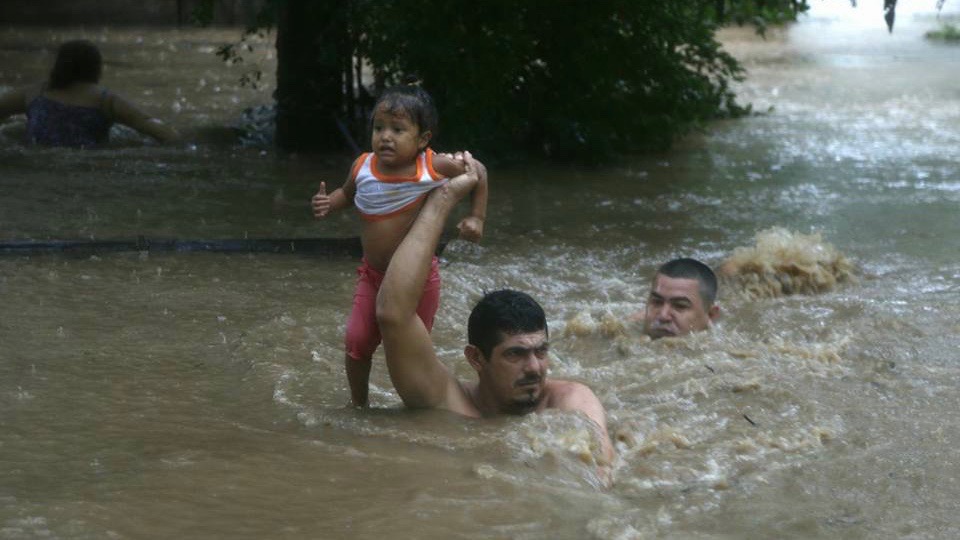 About:
This was not a part of the plan. I wanted this guide to be praying for those effected by these storms last month. But our beloved Nicaragua is being lashed by Tropical Storm Nate even as I write this less than an hour before our prayer gathering starts. There have already been 11 confirmed deaths and many are missing due to flash floods and mudslides. Our school has already canceled classes yesterday and today and I received word that they have been evacuating a community 7 miles from our property because of a rising river. There is much damage throughout Nicaragua. I am still awaiting word on how some of our staff members are doing who live in a more rural area of our community. (Photo Credit: Jairo Cajina in Rivas)
How You Can Pray:
1) Pray for the safety of our staff and the families in our community, even as they are out helping their neighbors.
2) Pray for Rivas and Mosiquito Coast, areas that have been hit the hardest.
3) Pray for the first responders who are out right now evacuating and helping those in distress.
4) Pray for Los Encuentros, the community near our property that has been evacuated.
5) Pray for the many churches and ministries in Nicaragua. May they be Hands and Feet.
6) Pray Christ's comfort for the families of those lost in this storm.
7) Please pray for WEGO leadership as we seek ways to serve those effected.
8) Pray for the family of my friend Daniel Maibeth as he is still awaiting word from his relatives.
Ecclesia Church- Houston, TX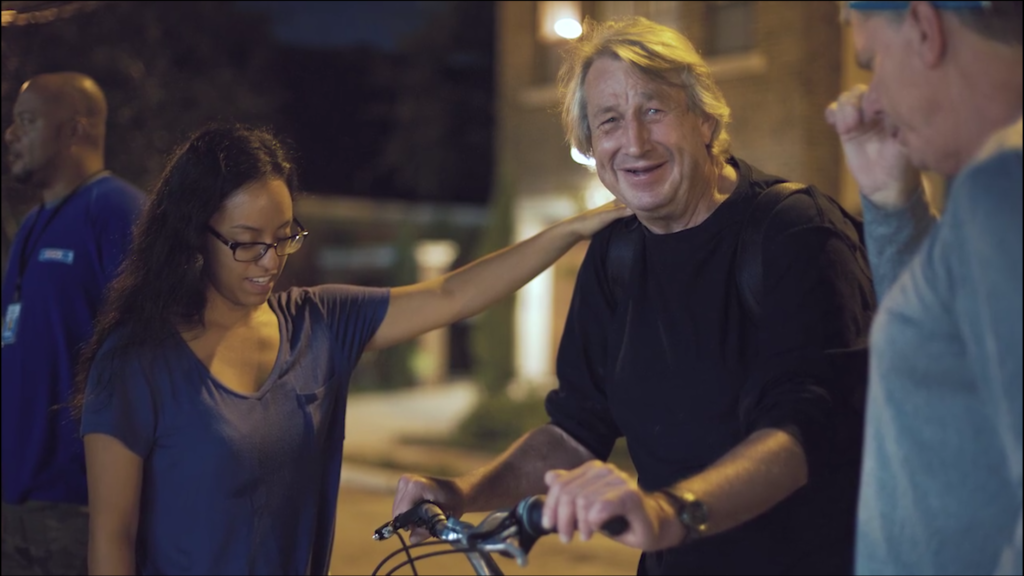 About Ecclesia:
Ecclesia Church is one of many communities of faith in Houston leading the charge of restoration, turning the mess that Harvey left behind into a beautiful picture of the church living and breathing. Ecclesia has not only mobilized their own people but also many teams from churches around the country. They have a generous fund for supplies and are offering assistance to people in their community with immediate and long-term needs. Knowing that hurricanes wreck more than cars and walls, Ecclesia is offering pastoral care and counseling for those who need help processing these extremely difficult circumstances. They have also made a way for their church community to 'Adopt A Neighbor' to walk alongside of the those with deep needs on this long road ahead.
How You Can Pray:
1) The City of Houston as a whole in the aftermath of this traumatic storm. For many, tensions are running high as we continue our recovery process.
2) Those who were already vulnerable before the storm and who are now in further peril: those who are homeless, living in poverty, and specifically children.
3) Pray in thanksgiving for the First Responders and thousands of volunteers who have worked to save lives, muck out houses, and build unity in the midst of calamity.
4) Our teachers and schools as they care for traumatized children even as they work through their own experiences of the storm.
5) Our recovery not just physically, but emotionally and spiritually. For many, the trauma of this storm brings up previous traumas which need to be addressed. May The Lord use this devastating event to bring healing on many levels that only He can.
Cistern Church- Houston, TX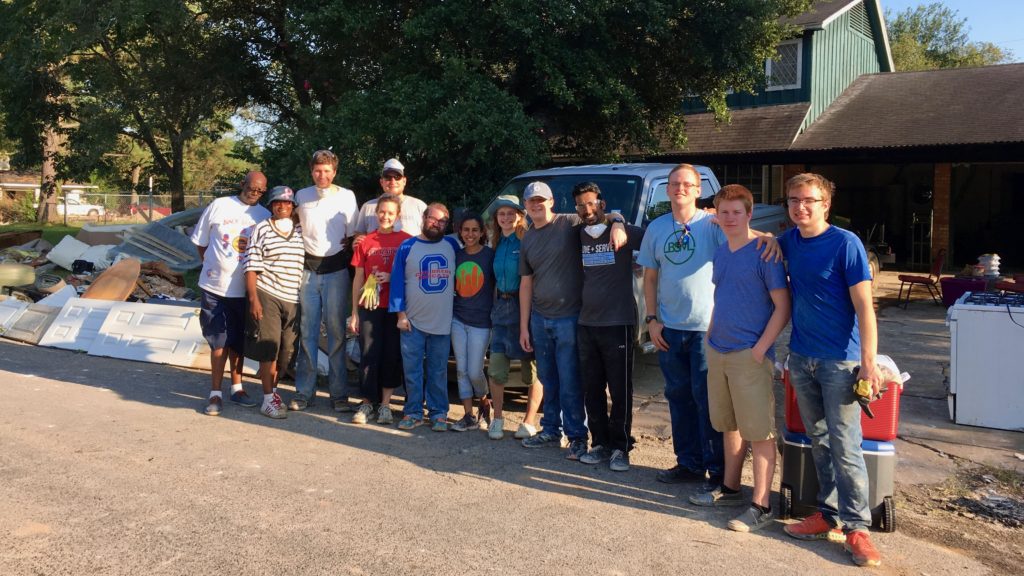 About Cistern:
Cistern Church has yet to even officially launch yet they are already mobilizing their core team within their community. This is from Sammy Ramos, one of my best friends, Cistern Church pastor/planter, and occasional WEGO translator, "One of our church families was flooded. They have 4 kids, the oldest is 9. Thankfully they have a 2-story house and all the kids bedrooms are upstairs. They were able to find a rental home to move into until their house is repaired. The East end of my neighborhood had a lot of flooding, so as I drive home the streets are lined with piles of debris. The City of Houston announced it would have all the trash picked up by Thanksgiving. Meanwhile, rats, raccoons, and snakes have been spotted all around those piles."
How You Can Pray:
1) For people who need help to be bold enough to ask. We're finding more and more people (mostly the elderly and poor) who haven't even started with the demolition of their flooded homes mostly out of fear of not being able to afford the repairs.
2)  The mental and spiritual health of those affected and those helping out. I read an article that said typically after a natural disaster suicide and divorce rates will begin to rise approximately 6 months after the event. Churches in disaster areas can expect to experience a 90-100% turnover in staff within 2 years of the disaster.
First Baptist Church of Sebring, Florida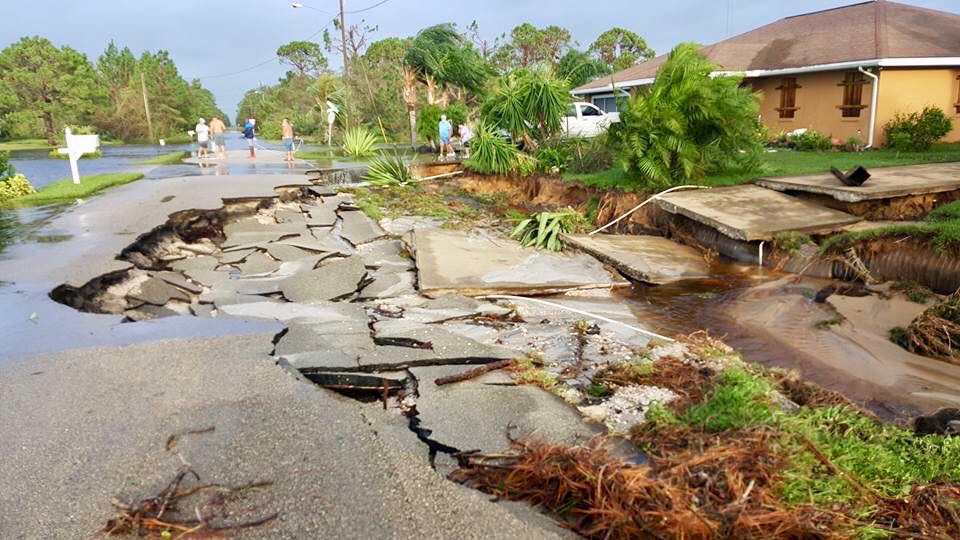 About FBC Sebring:
Matt Crawford, the pastor of FBC Sebring, has been a very long-time friend of both WEGO and myself, even twice serving in Nicaragua with WEGO. Many of Matt's church members and people within his community were greatly effected by Hurricane Irma. At one point, 98% of Sebring's residents were without power. There was a tremendous amount of property damage as the eye of Irma passed just west of Sebring. This great church was already active in raising funds for the victims of Hurricane Harvey before Irma headed there way.
How You Can Pray:
1) Unity – our community has come together in many ways, but with the shortages and the different ways people responded to the crisis, tensions have also run high.
2)  For God to bring revival to our churches and community through this adversity.
3) For people to learn through the insufficiency of earthly resources, governments, etc., that God is their only Hope.
4) For families with lesser means as they struggle to recover.
East Coast Christian Center – Merritt Island, FL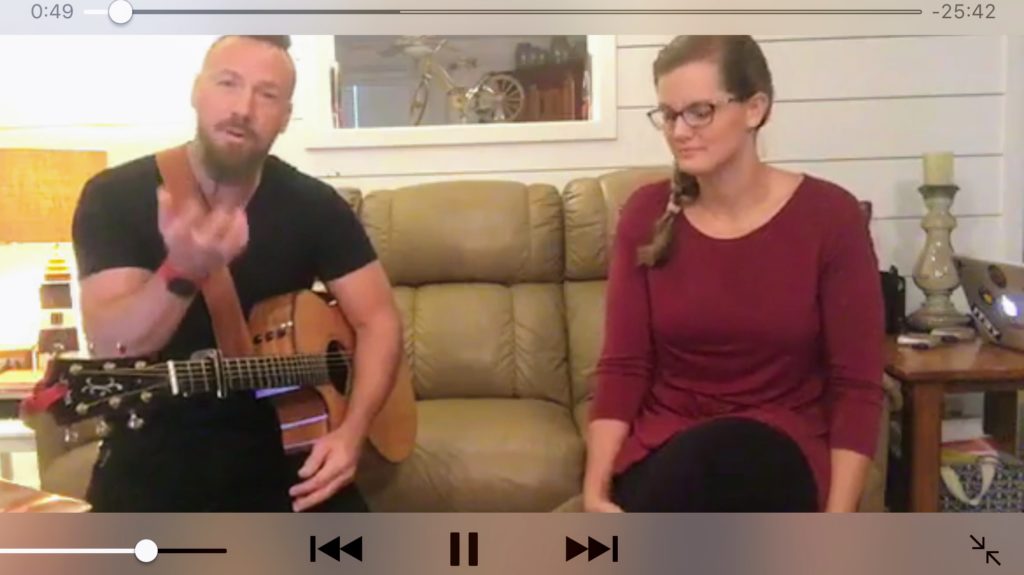 About ECCC:
This is pretty cool. I texted my friend, Chris Johnson, the worship pastor at East Coast Christian Center, a multi-campus church spread around Brevard County. They had to cancel services during Irma but used Facebook Live (screenshot above!) to lead their church in worship and teaching while the storm passed over them. I asked if his church or members had any specific requests we could pray for and this was Chris' response,
"Most of what was there we have addressed by sending out teams to help with things like minor repairs, debris clean up, etc.  However, I did make a friend named Theo who lives in South Brevard – he came on to our live facebook worship service that we hosted during the hurricane and he was blasting us, calling us fake, etc.  Jesus told me to send him a friend request and reach out to him and sure enough he opened up, apologized, and is sharing his struggle with anxiety and depression with me and I am discipling him now!"
How You Can Pray:
Pray for Theo and his wife and 3 kids to continue to grow in their walk with Jesus and for him to find a job and continue to grow in his faith in Jesus!
First Baptist Church of Naples, FL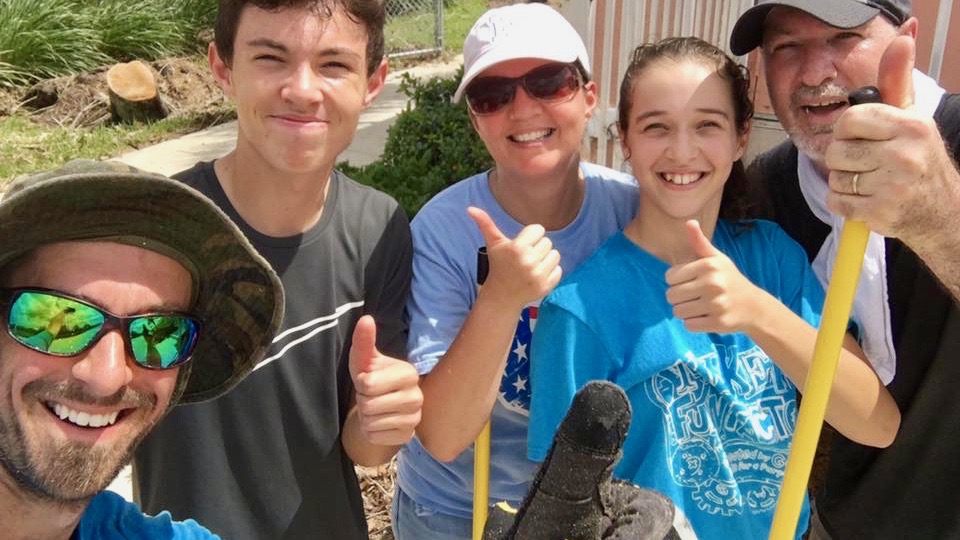 About FBC Naples:
I reached out to my friend Eric Yeldell, one of the worship pastors at FBC Naples, after seeing his Facebook timeline filled with hurricane recovery photos. This was his response, "We have been in full swing with relief efforts here since the storm hit. Multiple Organizations have been on our campus and our church family has been active in bringing aid to our community. We've been doing a food, water & supplies distribution line for the last week, but that ended yesterday. We've also been active in receiving requests from people who have significant storm damage. We've received 652 different houses to help and are actively working toward bringing relief to them (patching damaged roofs, cleaning flooded houses, removing down trees, etc)."
How You Can Pray:
1) Please be in prayer for those who are displaced from the storm and for those who are serving others in a variety of ways.
2) Please also pray that these relief efforts will plant seeds of the Gospel and will bear much fruit in the weeks and years to come. Our hope is not only to provide physical relief, but eternal hope in Jesus Christ through these efforts.
Rosado, Hernandez, & Dieppa Families – Puerto Rico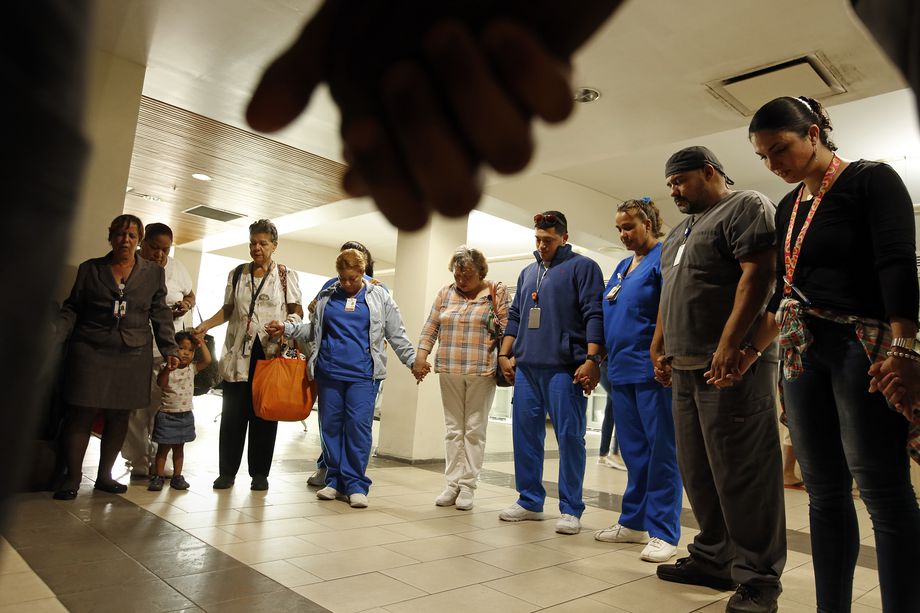 About:
My next door neighbors were able to get their family (Dieppo) a flight out of Puerto Rico this weekend to move-in with them for the foreseeable future. They have seen much devastation but they are safe. I received this from my friend, Ariana, who has family (Rosado & Hernandez) in Puerto Rico. "My grandfather is there as well as lots of other family members. No phone or electricity so no confirmation yet that they are good but we think they are." This has been devastatingly common among most people with relatives in Puerto Rico. If the loss of property and power were not enough, communication has been greatly cut off from this beautiful island. No amount of news coverage could ever truly detail the agonizing and apocalyptic effects that Maria has had and will have on Puerto Rico. Like these hospital employees and nurses praying for the recovery of an injured co-worker at Centro Medico Puerto Rico (Photo Credit: Carolyn Cole/Los Angeles Times via Getty Images), let's daily be standing in the gap for our brothers and sisters in Puerto Rico.
How You Can Pray:
1) Pray that the resources from US will arrive quickly to those who are most vulnerable- the elderly and those in remote parts of the island.
2) Water, fuel and power are the most urgent needs
3) Pray for the Dieppo family (Isabel, Myrna, Nicole, & Dylan) as they travel to FL this weekend. Pray they can quickly find rest and transition to their new normal.