"Forget about what's happened; don't keep going over old history. Be alert, be present. I'm about to do something brand new. It's bursting out! Don't you see it? There it is! I'm making a road through the desert, rivers in the bandlands."
-Isaiah 43:19 (The Message)
How many of our prayers are only focused on returning our lives to some previous comfort? It makes sense for us to pray this way because we love what we know. We find peace in what we can understand and what we can wrap our heads around.  But following God for more than a minute teaches us that God is working a will that is not always easy for us to calculate. Twelve chapters later in Isaiah 55, we read that God's ways and thoughts are higher than our own. That's why we need faith – to keep walking and trusting that the future that God has for us is better than anyone we could plan or dream-up for ourselves.
So, as you pray, don't just pray your life returns to some season found in your history. Pray that God will align your heart and plans with the brand-new thing that He is doing, whatever that might look like. God is our Help in ages past but He is also our Hope for years to come. These exhorts from the Prophet Isaiah should change the way we pray and the way we hope. May we be present and alert to what God is doing in our lives and the lives of those we pray for. Who knows what God actually might be up to? Not us. That is a good place to be.
World Harvest Mission Church – Ulaanbaatar, Mongolia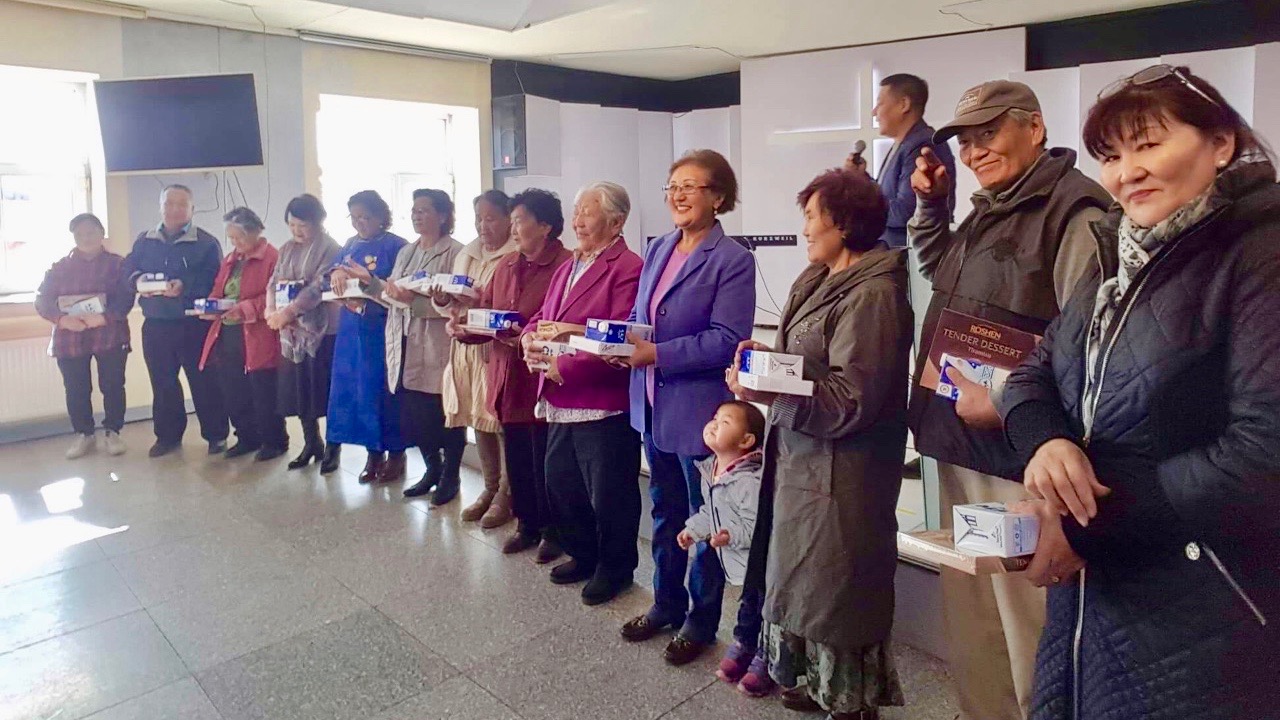 About World Harvest:
World Harvest Mission Church is led by Pastor Bodisaikhan. There are 80 members that gather each week to worship, fellowship, and serve together. This church is located in the heart of the Ger District of Mongolia's Capital and largest city, Ulaanbaatar.
How You Can Pray:
1) Please pray for the faith of the church members to grow.
2) Pray that the church building will be able to receive a central heating system when it is available next year.
3) The church is currently praying for opportunities to serve their community, country, and the world for Christ.
Manatial De Dios Bautista Buen Samaritano Church – El Rosario, Nicaragua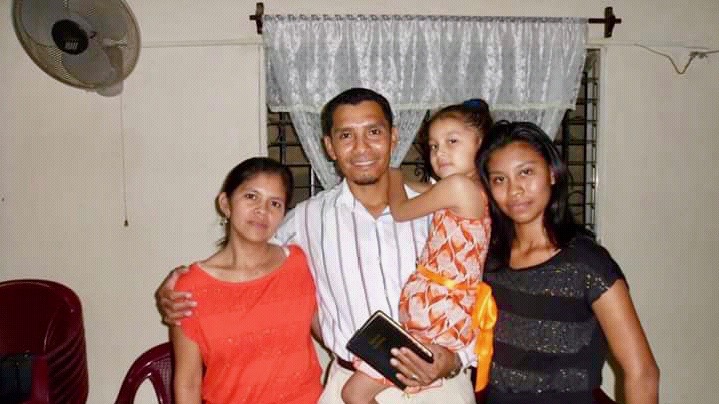 From Pastor Alejandro Martinez:
"I am 45 years old and I'm married to the most wonderful woman in the world. Her name is Evelia de Martinez and she is 40 years old. We have 2 girls. Dariana is 6-years-old and Alejandra is 16-years-old. We love to spend time together and I love to play soccer with my girls.
My family is one of the most important things in the ministry because they are my rock.
We have 50 members in the church with around five people accepting Jesus Christ every month also. In the church we have kids, woman, men, and youth ministry. We visit our community door-to-door each Saturday to share the Gospel. My church is located in EL ROSARIO community. Our work as pastors is to share the good news to those who need to know about Jesus and what He did on the cross for us. During this situation in the country, all of the churches are gathering to pray and to help those in need. We know that The Lord will show His plan soon for or nation. I love what I do for the Lord. Living by faith is something that we all need to learn – just to wait on God's provision in His time."
How You Can Pray:
1) Please be praying for strength for my family during this situation in our country.
2) Join us in seeking God on behalf of the spiritual growth of our church members.
3) Pray for the souls in our community that need to know about the Good News. May God lead us to them.
Javzandolgor – Firemaker/Herder, Mongolia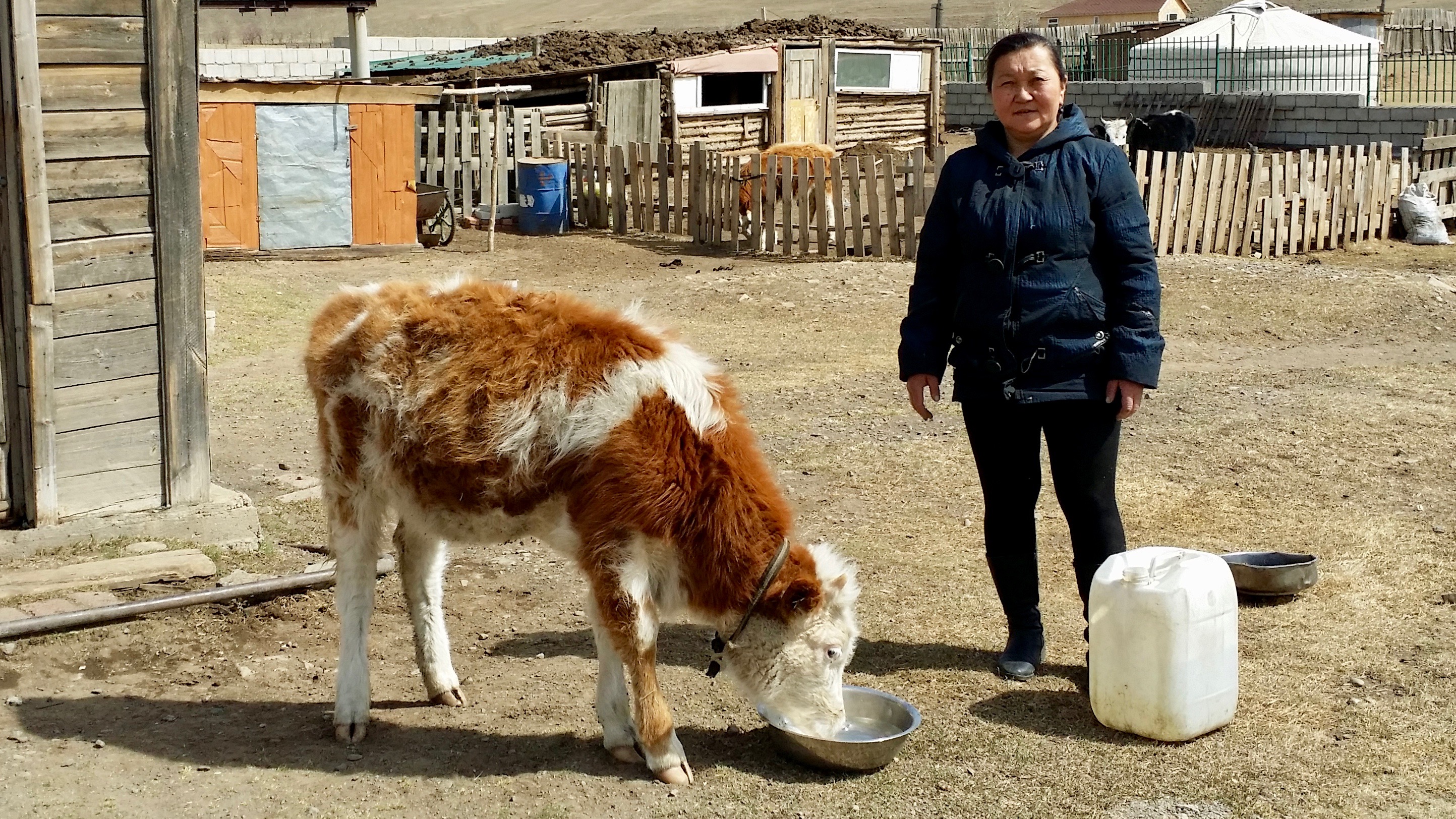 About Javzandolgor:
She has three children and lives with her youngest son just outside of our property in Gachuurt. Her other two children are living with their families and kids. She wants to help others very much and likes to sew. Javzandolgor says that she is very satisfied and happy to do her work of warming up our Children's Home throughout the winter. She has an obvious heart for the Lord and works incredibly hard to serve our kids every day.
How You Can Pray:
1) Pray for strength and excellence in her daily work
2) For her children and their families. Specifically pray for her son (Buyantugs) to find a good wife.
3) Please be praying for Javzandolgor's continued health, especially in the winter.
4) For her faith and also for her speaking skills to improve.
Keyllin Tamara Lopez Ortiz – Office Administrative Assistant, Nicaragua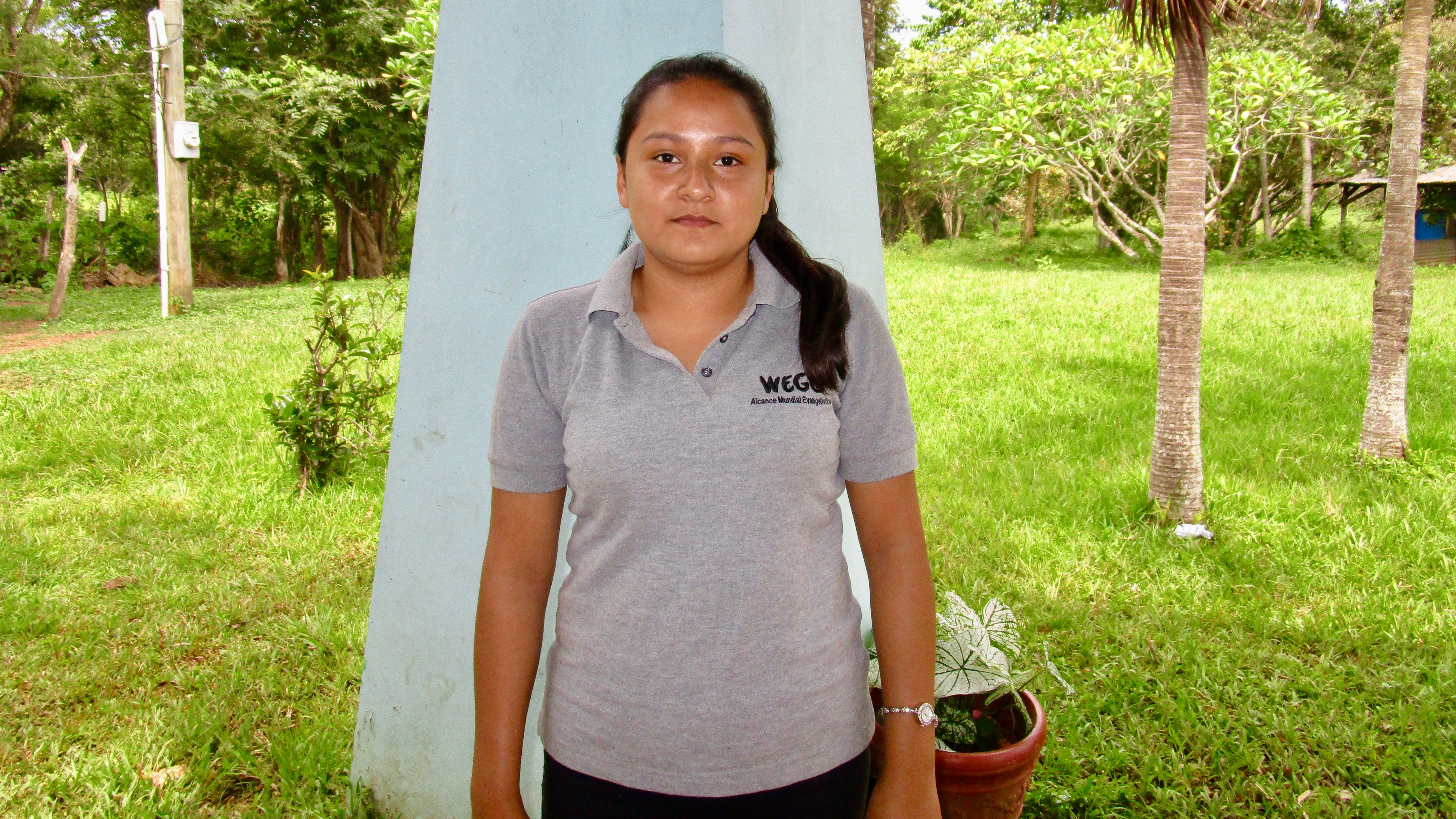 From Keyllin:
"I am 20 years old and I work in WEGO's office with Heydi. I live in Diriamba with my dad, mom, and sister. I like to help cleaning the house and help my mom. We live in my grandma's house and I am in the university studying accounting and finance at PAULO FREIRE University. I will be finishing in 3 years. My mom cleans houses and my dad has his own barbershop. My sister works in a feeding program for a Christian ministry. My family and I attend an Apostolic church which has services on Tuesdays, Thursdays, Fridays, and Saturdays. I work in the church as the Treasurer for the kid's ministry. My mom also works in the church as Treasurer for the Women's ministry. My sister is a youth ministry teacher in the church. I love what I do here with WEGO. I love my job."
How You Can Pray:
1) Pray for blessings and protection for my family
2) For God to give me the ability to finish university
3) Please be praying for the spiritual growth of everyone in my church.
Enerel – New Hope Children's Home, Mongolia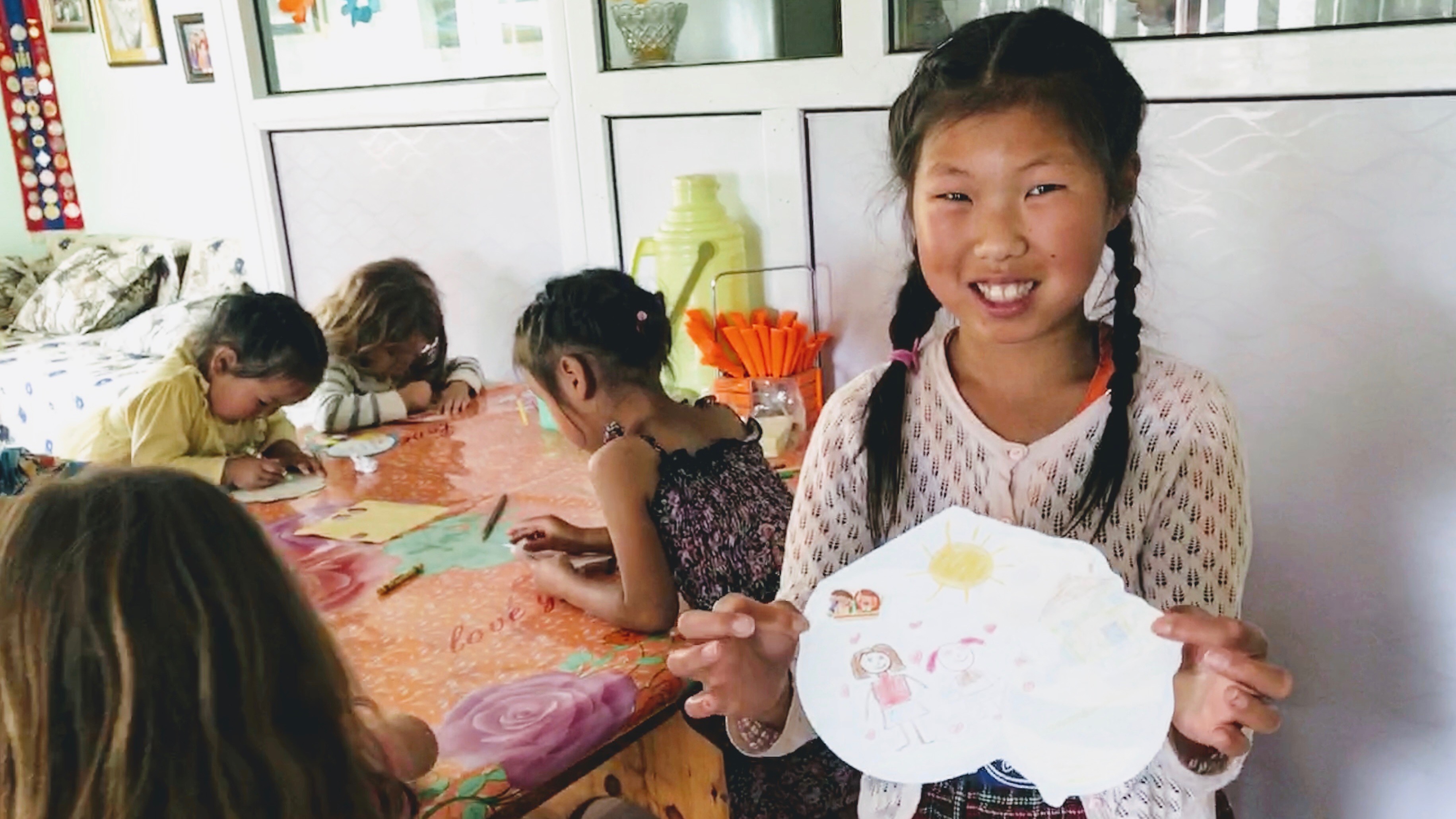 About Enerel:
Enerel is 11-years-old and is just about as sweet as they come. She studies in the 6th grade and her favorite subject is the Mongolian language. She likes to play with balloons, puzzles, and other fun games with the children. She is a prolific artist and also loves to read books. When she grows up, she wants to be a cook.
How You Can Pray:
1) For her future life and studies
2) Pray for her family and for her parents to live together again
Vetania Nazareth Corea Gonzales – New Hope School, Nicaragua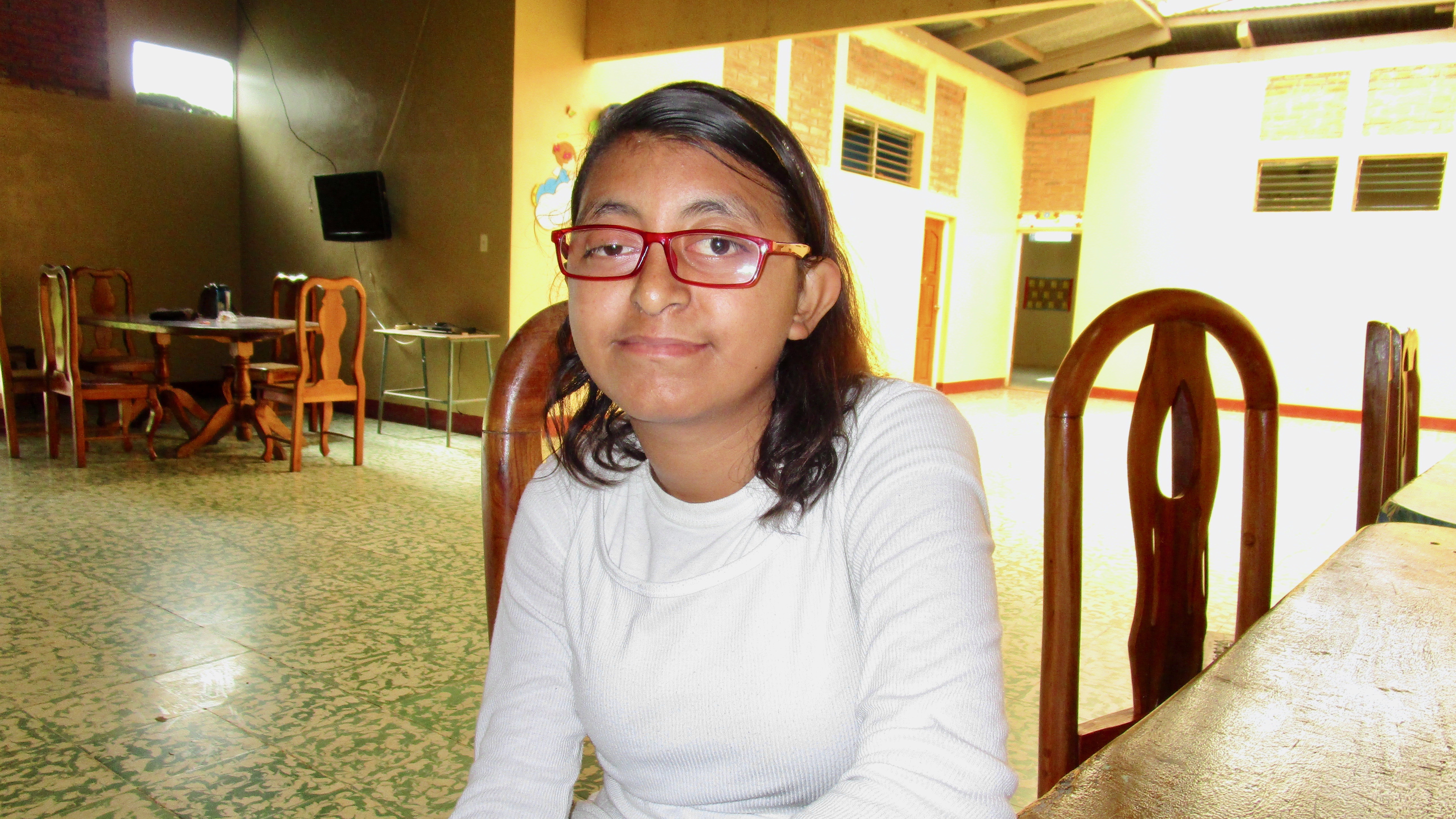 From Vetania:
"I am 16 years old and live in the community of EL CANGREJERO. I live with sister and my mom. I have 10 brothers and sisters but all of them have their own families and live in different communities. We have our own house and my mom cleans houses. My sister helps my mom with the work in the house. My brothers help us a little with what they can every month. My dad also helps us sometimes. My mom and I go to VID VERDADERA Church. We attend on Tuesdays, Thursdays and Sundays. I love to sing in church. I also love to learn Literature in school. I have good grades because I love to work hard to learn. I want to be a pediatrician when I finish school so I can help kids that can't afford to see one. I love to watch TV and love to play football (soccer) with my friends around my house."
How You Can Pray:
1) Will you please pray for my mom as she has colon problems and varicose veins?
2) Please also pray for my health
3) That the Lord will provide all I need to finish school.
Additional Requests
Continued Civil Unrest in Nicaragua
We want to continue praying for these three specific areas for our friends and ministry family in Nicaragua:
1) Please pray for all violence to stop and for God to be a Shield around our staff, the people we serve, our community, and all of Nicaragua.
2) Pray for quick political resolution that gives justice to the people and honor to the Lord.
3) Please pray for wisdom, strength, and boldness for local churches throughout Nicaragua as they shine Light and healing in the midst of this current difficulty.
Building Plans
We are at the end of interviewing a few different construction companies in Mongolia as we make some big decisions about the physical future of our children's home and the expansion of our ministry into the surrounding community. Please pray for the Lord to clearly direct our path and make His plans, our plans.
Mongolia Staff Training
Tomorrow is our last week of a six-week Gospel ministry training for our incredible Mongolian staff. We are walking through our Statement of Faith and talking about how it effects our heads, hearts, and the work of our hands. We you please be praying for us as we equip each other for Christ's service?