"…As it is in heaven."
-From Matthew 6:10
To get us started, here is a super quick overview of the full story of the world:
1) Creation: God made everything perfect and as it should be. We had a perfect relationship with God and with each other. Everyone knew their purpose and all their needs were fully met.
2) Fall: Man disobeyed God and death became alive. Union with God died. Unity with others died. We lost our purpose and we were left unable to fix any of this on our own.
3) Redemption: God didn't give up. He immediately made a way to reconcile what was lost. God gave His only son, Jesus, as a perfect substitute to take our place and our punishment. He rose from the grave, defeated death once for all, and offered us His victory as a free gift.
4) New Creation: Through Jesus, God is bringing about a new creation that we will not know in full until heaven. All things will be made new, everything lost will be found, and every single broken thing will be restored.
Simply put, prayer is asking God to move things from #2 to #4 through #3. Prayer is acknowledging that things are currently broken but we are desperate to see them fixed and restored through Jesus. Longing for a day when death is dead and when pain and mourning are no more, prayer is pleading with God to give us a glimpse of life now as it will be in heaven.
Light of Life Church – Ulanbataar, Mongolia
About Light of Life:
We first met Pastor Puje Bayarmaa during a visit to Mongolia in 2016. He leads Light of Life, a church that is reaching and serving a beautiful community of homeless saints in the outskirts of UB. This church has an obvious love for Jesus and each other. Light of Life meets every Tuesday to hear the Word of God and worship Him together. The ministry team serves, the cook prepares and hands out hot food, and a hairdresser cuts congregants' hair. The members also receive free medical check-ups and clothing.
How You Can Pray:
1) Pray for the church members as they prepare for winter. It will be cold soon but the church ger is not warm enough.
2) Join Puje in praying for the faith of the church members to become stronger and that they would become more consistently involved in the ministry.
3) The church will be heading out on a mission trip to the countryside soon. Please pray for safety and eternal fruit for this trip.
Monte Los Olivos – Jinotepe, Nicaragua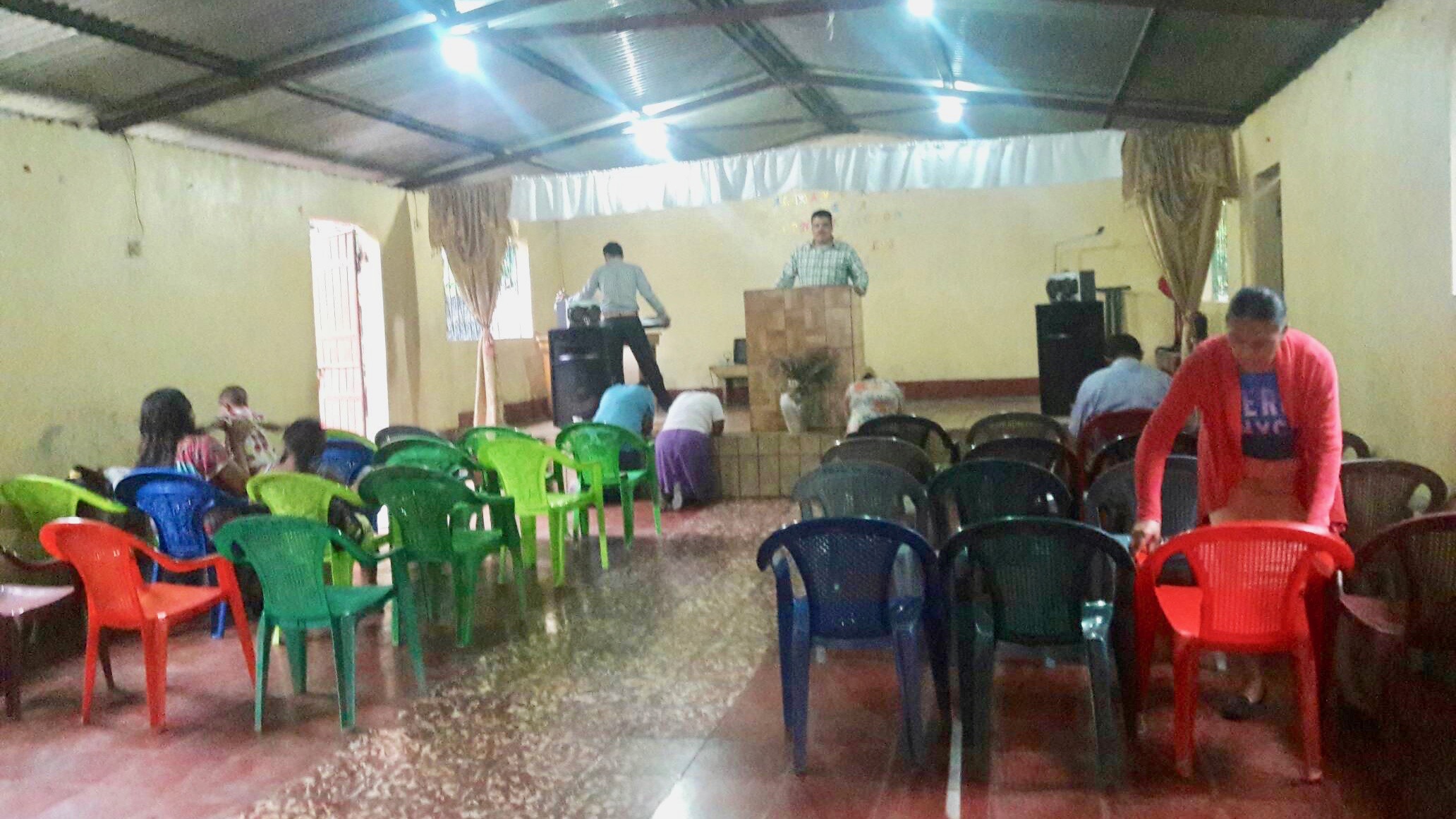 From Pastor Ernesto Selva:
"I am 42 years old and I have three kids. All of my children are boys. I have been married for 21 years and I love my family. My wife works cleaning houses every day while my kids are at school studying. When I first began to preach at this church there were only three members. But now after two years we have 24 members. We praise the Lord for that. God called me for a reason but, to be honest, I wanted to quit in the beginning. But a pastor from Honduras came to visit and told me that the Lord wanted me to keep going so I believed that it was God speaking through him. We have five souls saved every month – sometimes more and sometimes less. We will keep working hard for Jesus to help those who are lost to come to Christ. Thank you so much for thinking of us. We are praying for you and WEGO."
How You Can Pray:
1) Please pray for unity in my family.
2) Be praying for the growth of our church as people in our community respond to the love of Jesus.
3) We are trying to build another church in another area so please pray that the Lord will provide the resources we need to be able to see that happen. We also want to build a little storage room for our church. That is a small project we want prayer for, too.
Puje Garmaa – Ministry Director, Mongolia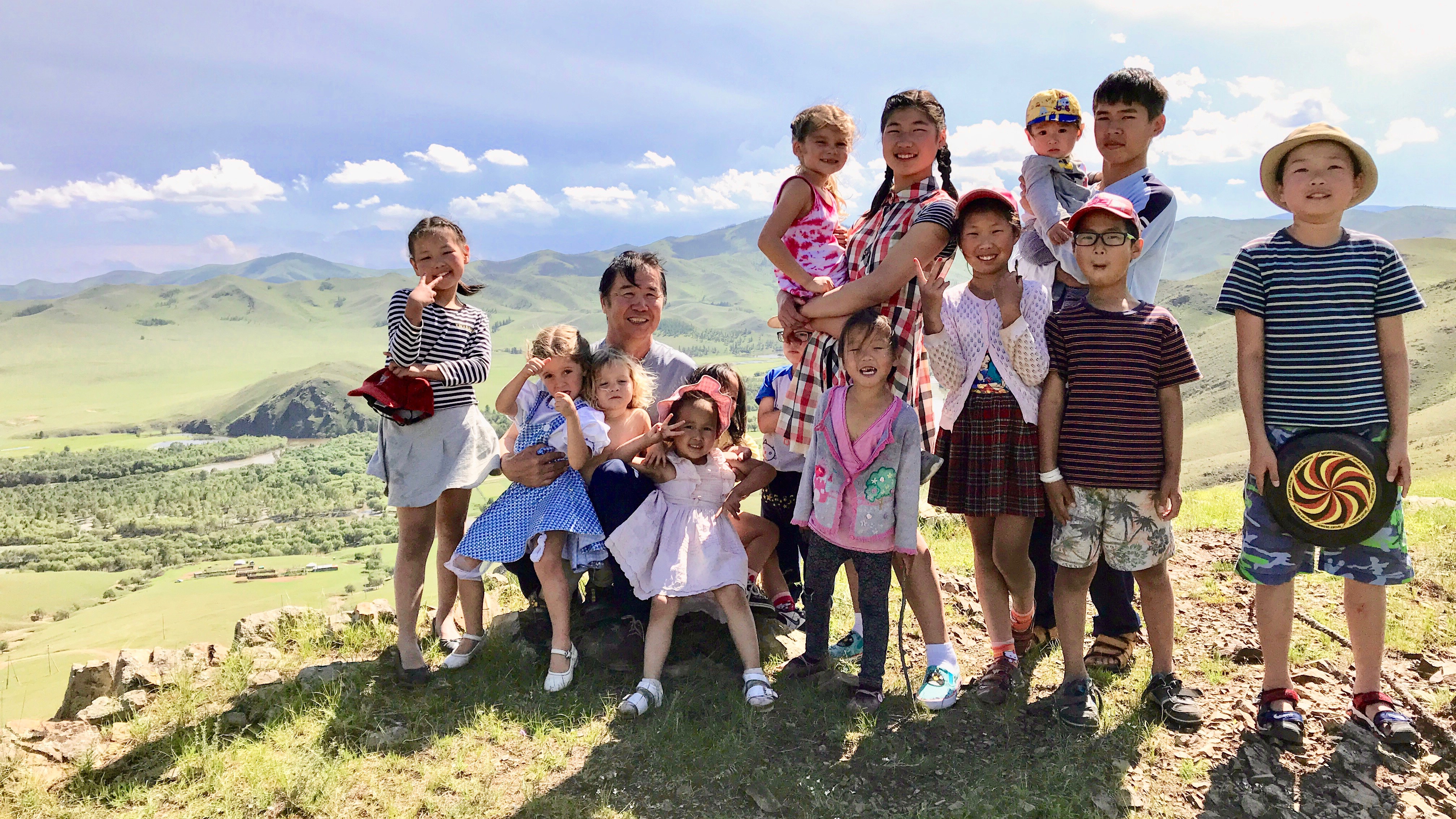 About Puje:
You will not find a more humble and gifted man in this world than Puje. He officially joined WEGO as our Ministry Director in 2017 but served our ministries for many years without a title or salary before that, as his wife Aaya is the director of New Hope Children's Home. His main responsibilities are to oversee our ministries, shepherd our staff, and develop local church partnerships in-country. Puje came to Christ in the early 90s through the "Jesus Film" and has also graduated from Bible School. He is a master musician and teacher who specializes in the horse head violin, a traditional Mongolian instrument. You will find Puje every Sunday ministering and sharing God's Word to the staff and kids at our children's home. He also loves sports and conquering every single one of his opponents in chess.
How You Can Pray:
1) Pray for his family, specifically for his children and grandchildren.
2) Please always be praying for Puje's health.
3) Pray for God to give him great wisdom and strength to lead the WEGO staff and children in Christ as he works to see their faith and spiritual lives grow.
Heydi Molina – Administrative Director, Nicaragua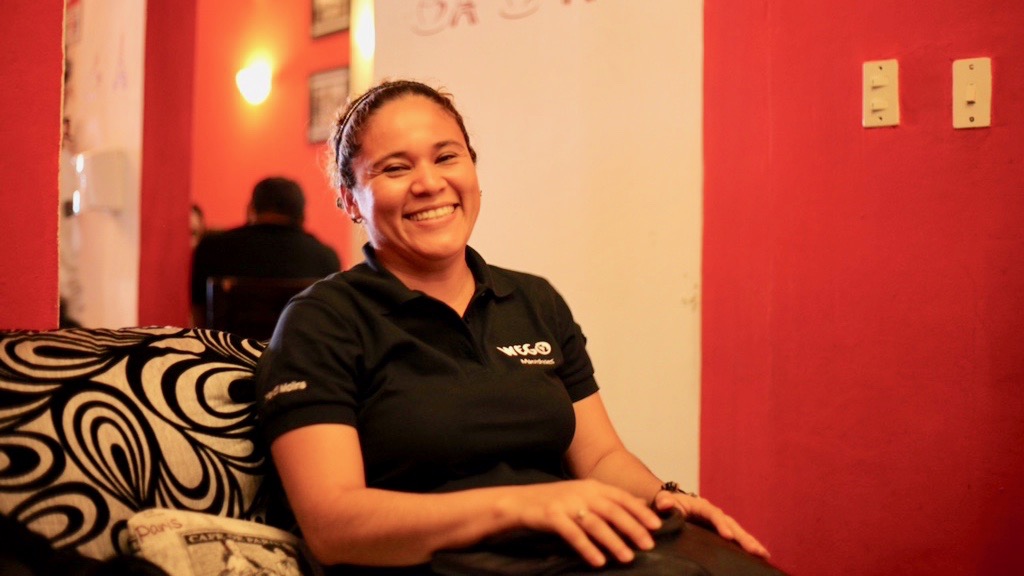 From Heydi:
"Hey, I been serving with WEGO for seven years now. I started as an assistant for the last director before becoming WEGO's Administrative Director two years later. I have learned so many things through this job that I didn't know how to do before. I am the administrator and work in the accounting area, as well. As a director, I must find solutions for everyone's problems. Just to resolve their problems makes me feel comfortable with what I do. Sometimes we are able to resolve them, sometimes we aren't. There have been so many good times as well as tough times here. I love all of the moments with the kids in our Bible Club and at the school. Sharing the Word of God with them is awesome."
How You Can Pray:
1) For wisdom from God to resolve problems in my job.
2) Please pray for continued growth and unity among our WEGO Nicaragua staff.
3) Will you also please be praying for unity in my family?
Ariuka – New Hope Children's Home, Mongolia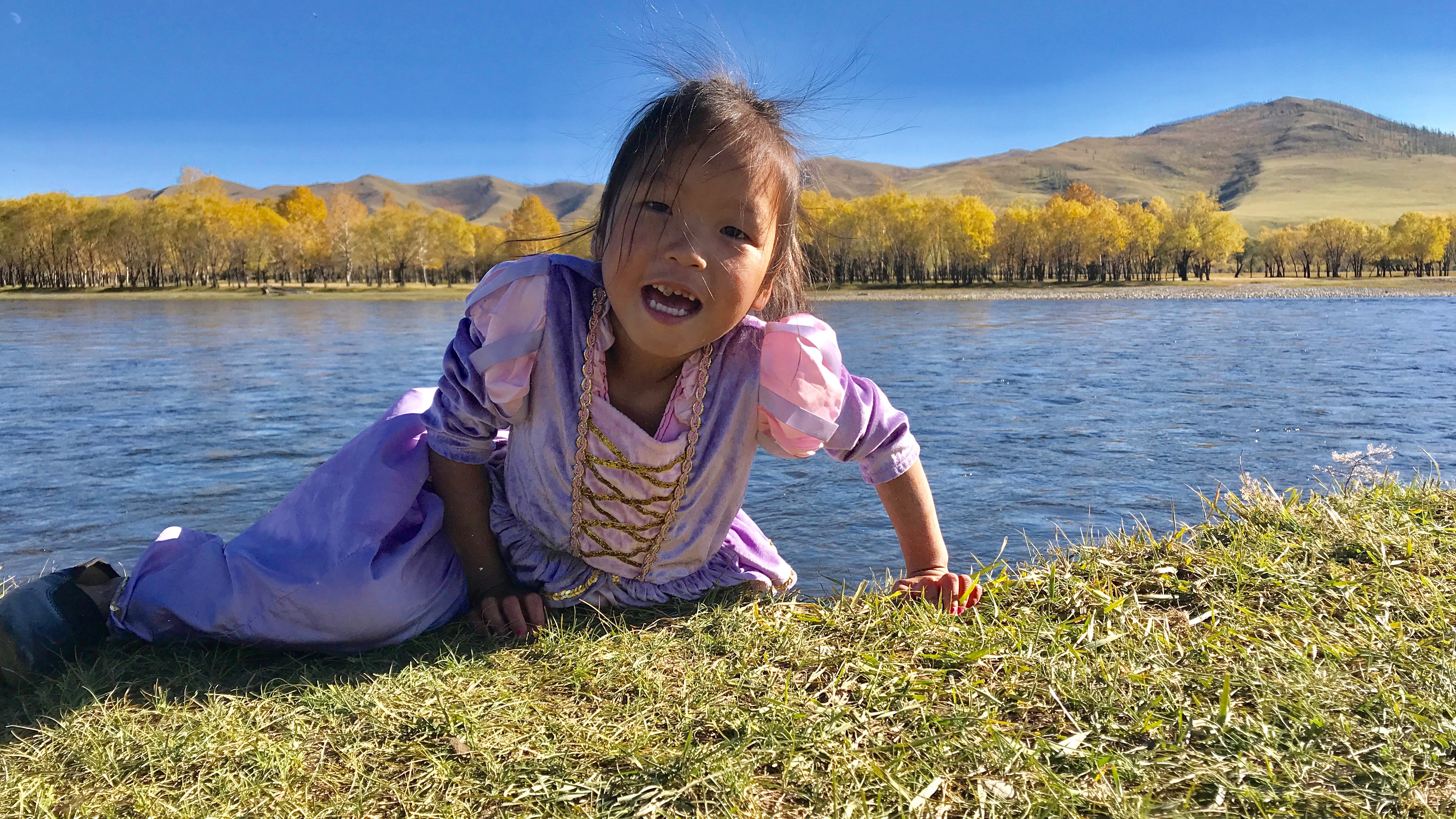 About Ariuka:
Ariuka is as sweet as they come and is such a beautiful gift to our home and everyone who knows her. She is five years old and came to New Hope Children's Home three years ago. She is an orphan and has never known her parents. Ariuka likes to draw and look at the pictures in books. When she grows up, she says she wants to go Ulaanbaatar and travel. She also said, "I will be police because of bad people."
How You Can Pray:
1) Please be praying for her health as many children get a variety of sicknesses during Mongolia's harsh winter.
2) Ariuka is currently enrolled in a local kindergarten. Please be praying for her studies and friendships at school.
3) She has asked us to pray for her future life. Pray that God will be a Shield around her and that she finds all of her purpose and fulfillment in Him.
Greibin Leonel Gonzales Urvina – New Hope School, Nicaragua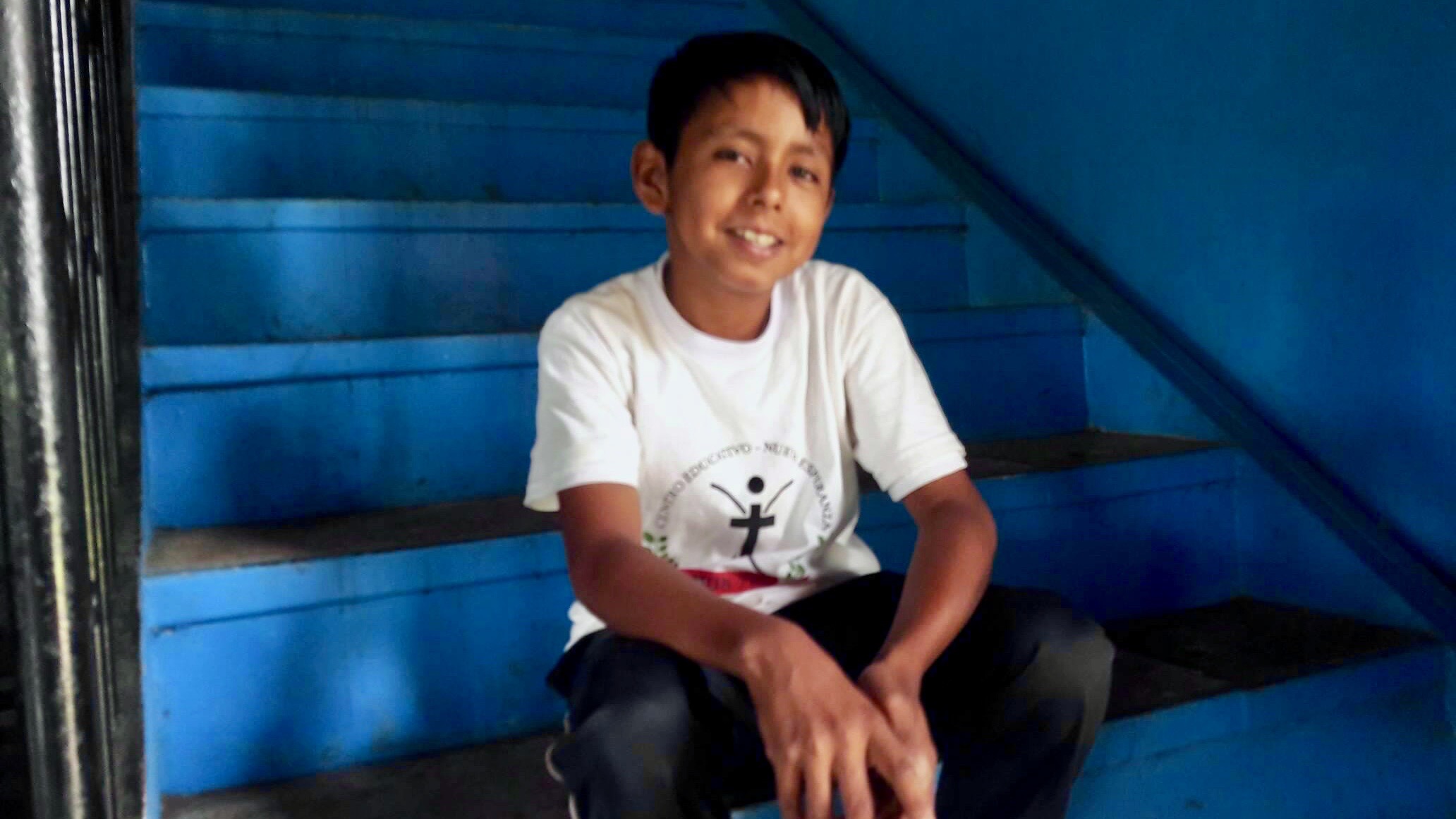 From Greibin:
"I am 12 years old and I am in the 7th grade. I live with my mom and dad. My dad works in the farm and my mom stay at home. My dad grows vegetables like corn, beans, and sugarcane. I love geography because it is much easier to understand than the rest of the classes. I love to play soccer.  I also love the food we eat at school. My favorite food is spaghetti. I have learned so many good things about Jesus here. It is so great to know that He came to earth to save us and, if we follow Him, we will live forever with Him in heaven. I love helping my mom at home. I help her by finding little pieces of wood in our backyard. She burns the wood to cook and make our daily meals. I also carry water from a well so we are being able to take a bath, cook, and wash our clothes. I attend church with my family at Ojos De Jehovah (Eyes of the Lord). I love going to church!"
How You Can Pray:
1) Pray for my grandmother who has blood sugar problems.
2) Pray also for my brother. He cut his finger but he is OK.
3) I want to pass all my classes this year so I can move to the next grade.