"…On Earth…"
-From Matthew 6:10
Jesus praying for His Father's will to be done on earth seems like a pretty broad request. I mean, come on, the earth is pretty big, right? I get praying for my day or for everyone on my block but praying for God's will to be done on the entirety of the whole earth seems like a pretty unattainable request. Perhaps Jesus is just covering all of his bases. Or maybe there is more at play than what only our eyes can see. We don't serve a God that only lives in this moment. He is operating outside of time, space, and place and knows how this whole system works together. He knows because He's the one doing it. You know, the Alpha and the Omega who allowed His only Son to be crucified because He alone knew what was coming next. When you pray a request, God alone knows how answering or not answering that request will effect all of the other requests also be spoken by others. The Lord alone knows what His will is and He is actively making it happen. We are just down here walking around with veiled faces. 
Our world is a complex system that constantly hinges on the individual outcomes of each part of the system. When we pray we must be mindful that our specific needs, however important they are to us and to God, are only one part of a plan and world much bigger than us. When we pray we should broaden our gaze wider than our situation. We serve a God who holds the depths of the earth and the mountain peaks in the palm of His Hand (Psalm 95:4) and He can be trusted with the whole lot. Pray specific requests but also pray they be in line with God's will for the entire earth, too.
Pillar Stone Church – Gachuurt, Mongolia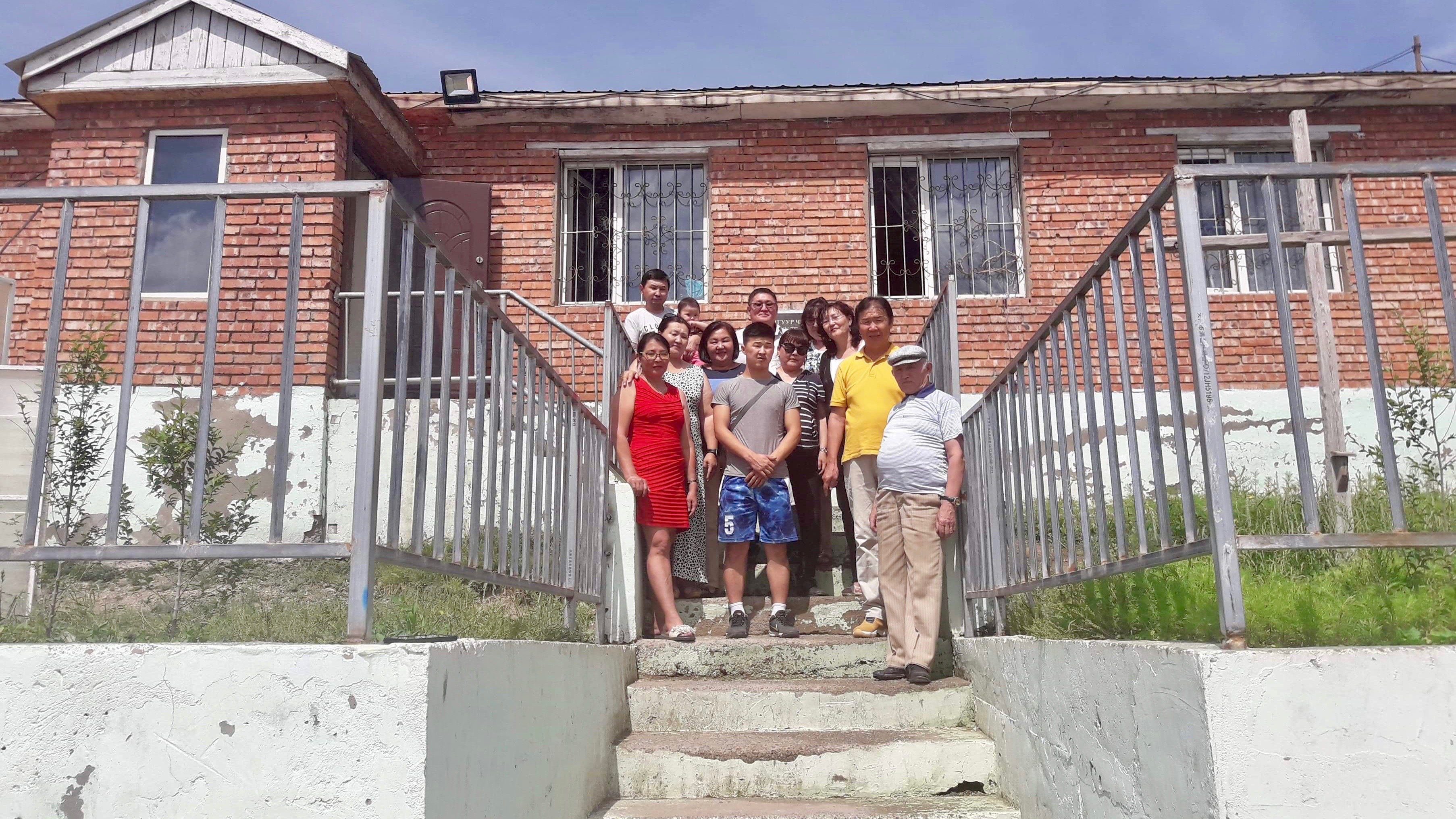 About Pillar Stone:
Pillar Stone Church of Gachuurt is just down the road from our home. The pastor is named Amraa. Pillar Stone was birthed five years ago out of a vision to serve the surrounding community for Christ. You might remember that we prayed together for this church in June and we are grateful to keep those prayers going after our leaders visited them again this month!
How You Can Pray:
1) Please pray that the 60 adults and 35 children in this church body will be strengthened through spiritual growth
2) They are working to expand the building in the church yard which includes a daily child care center,  coffeeshop, shower room, and an office. Pray for God to provide the funds for its completion.
3) For the Pillar Stone's relationship with the city government officials as they partner together to build up the children playground
Centro Cristiano De Vida Familiar 

– Diriamba, Nicaragua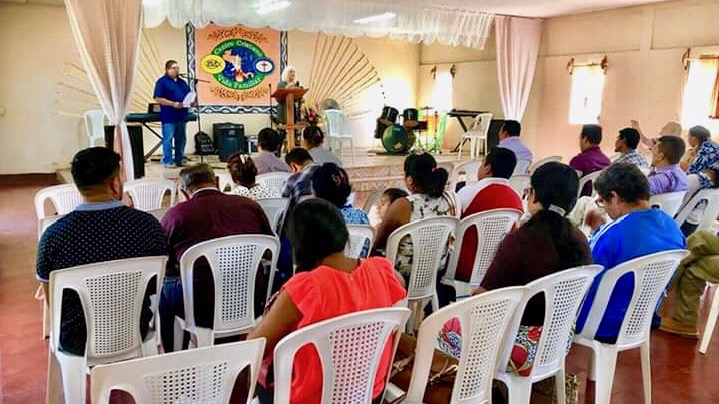 From Pastor Irving Gangora:
"Hello, my name is Irving and I have been a pastor for several years now. I am not only a pastor but also an interpreter. I have been working for a few ministries and it has been a blessing for my life. I am currently working with Ginny Cook and her husband. I am married to Nataly and she is awesome. I love her so much. She works for Skylark which is located in San Marcos. She also speaks English. We do not have kids but I believe that the Lord knows His ways and His purpose. I am well with what God has done and what He is going to do. We live in the San Ramon community of Diriamba where I also preach at Centro Cristiano Vida Familiar in our city. Thank you for your prayers. We are so thankful for ministries like yours that care for pastors and their churches. I see the love and passion you have for people. Thank you and blessings upon your ministry."
How You Can Pray:
1) Let's pray for Pastor Irving and his wife Nataly. May God richly bless their marriage today.
2) Please pray for new leaders to be discipled in this church and be sent out to serve the surrounding communities
3) Pray for the families of Centro Cristiano De Vida Familiar to grow in unity and for them to know that God alone is their daily provision
Ganchimeg – Caregiver, Mongolia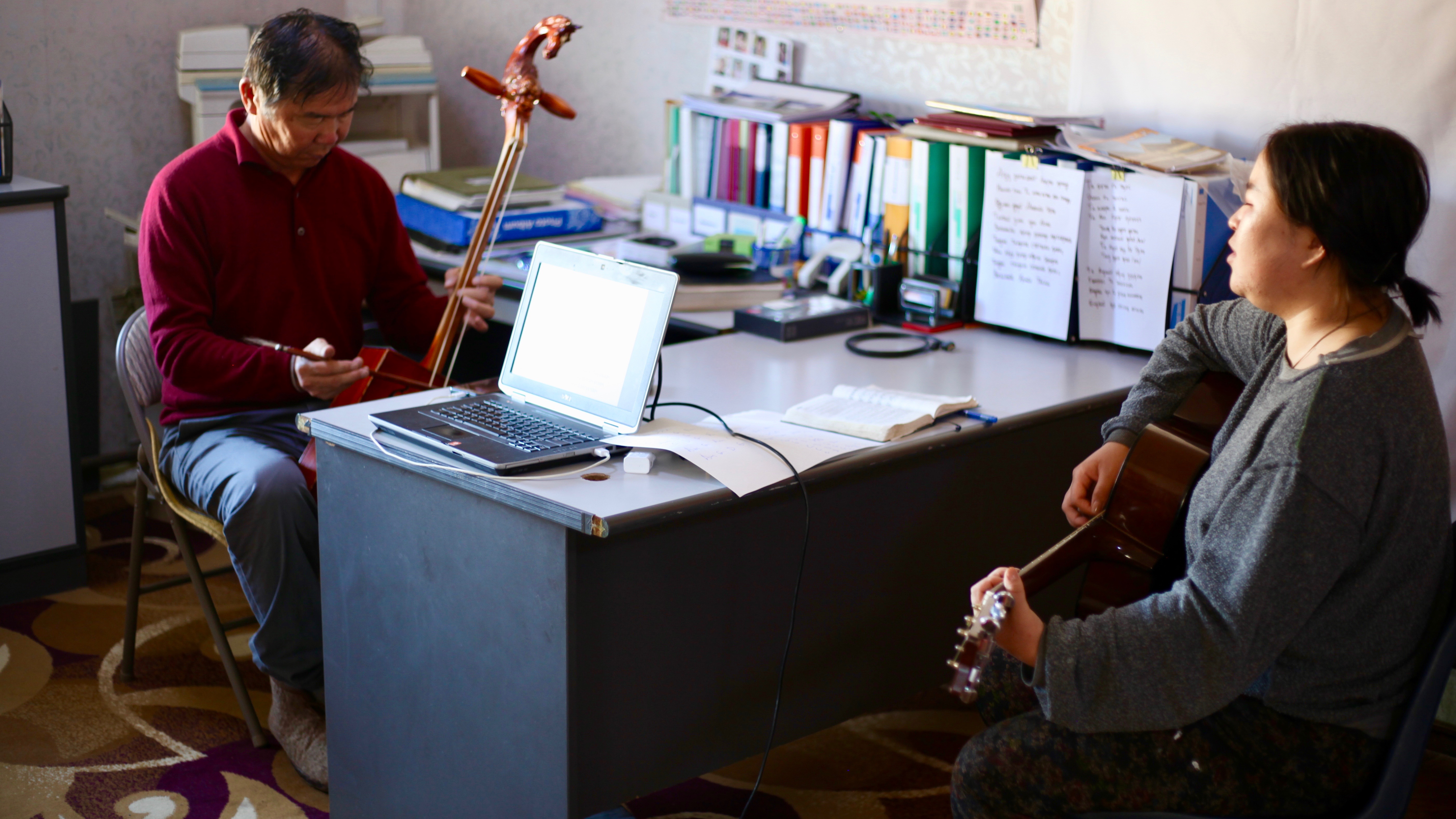 About Ganchimeg:
We absolutely love Ganchimeg – pictured here helping to lead music at our house church! She has been serving the kids at New Hope as one of our incredible caregivers since 2017. She is absolutely fun and joyfully spirited. She lives with her mother and brother down the road in Gachuurt. Ganchimeg loves to play worship music on the guitar and she also serves her local church as a worship leader.
How You Can Pray:
1) She had gall bladder surgery last month – which we prayed for in our April Prayer Guide. She is doing well and wants us to continue to pray for her health to improve and for her to be patient with her new diet.
2) Ganchimeg has asked for prayer for unity and a positive atmosphere in her family
3) Please pray for her spiritual growth and for help as she is learning the Korean language
Marlene Esteban – Head Kitchen Worker, Nicaragua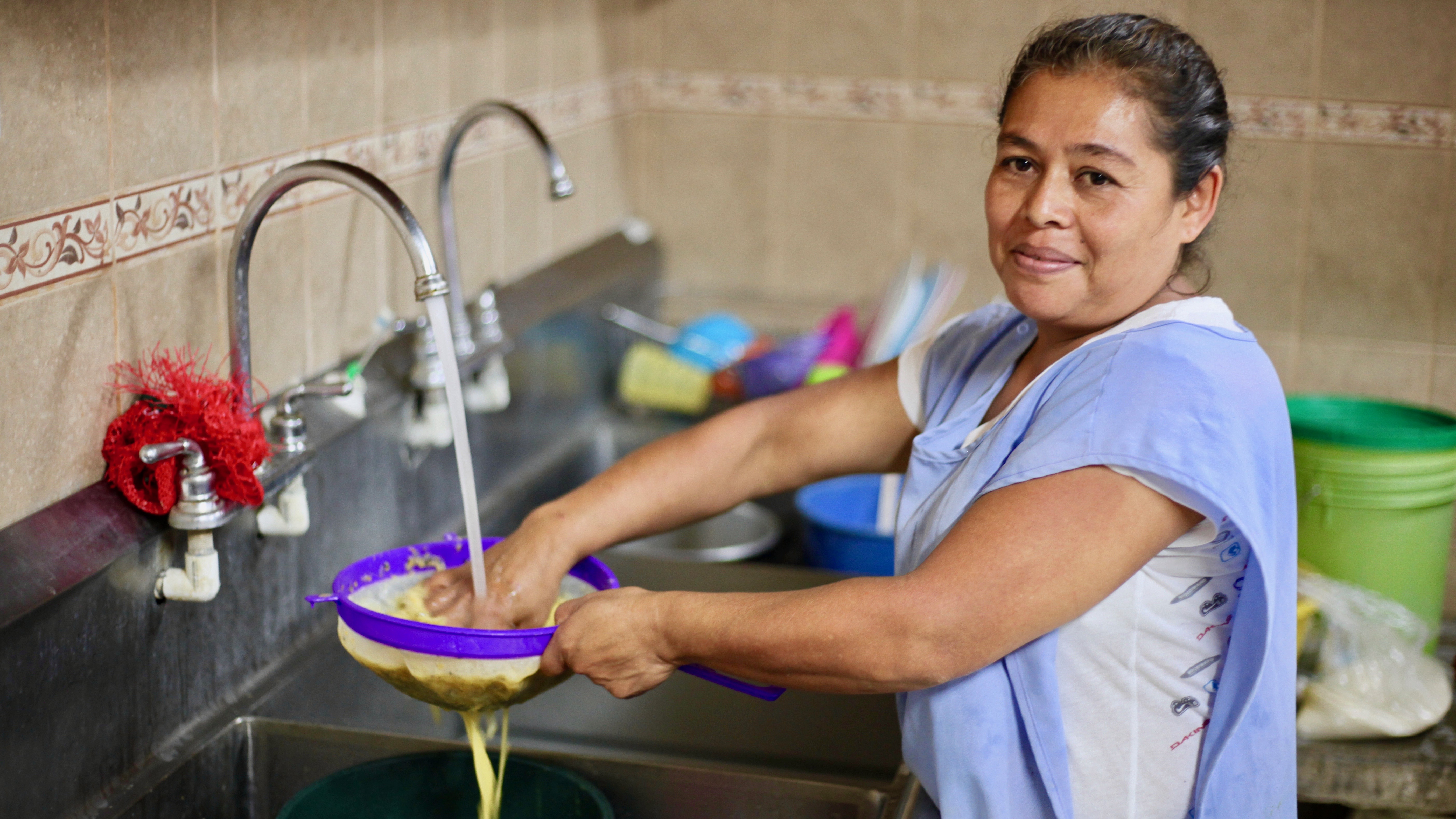 From Marlene:
"Hello, I just want to say 'thank you' for our jobs here. I love working here. My son graduated last year from New Hope School and he is now studying at a nursing school in Jinotepe. I love riding my bike every morning to work.  It is one of my favorite things to do. I come to work at 6:20am and leave at 3:20pm. I love everything we cook here. The food we cook is so delicious. I go to church all the time and I love serving God. In my church, I am the women's ministry vice-president and the secretary of the children's ministry. I love pets. I have a dog, cat, and a bird in my house. I love them."
How You Can Pray:
1) Please pray for Marlene's son and his studies
2) Pray for her daily strength and health
3) Will you please pray for Marlene as she serves and shares the love of Jesus with the volunteer moms who work alongside of her every day in our kitchen?
Alungoo – New Hope Children's Home, Mongolia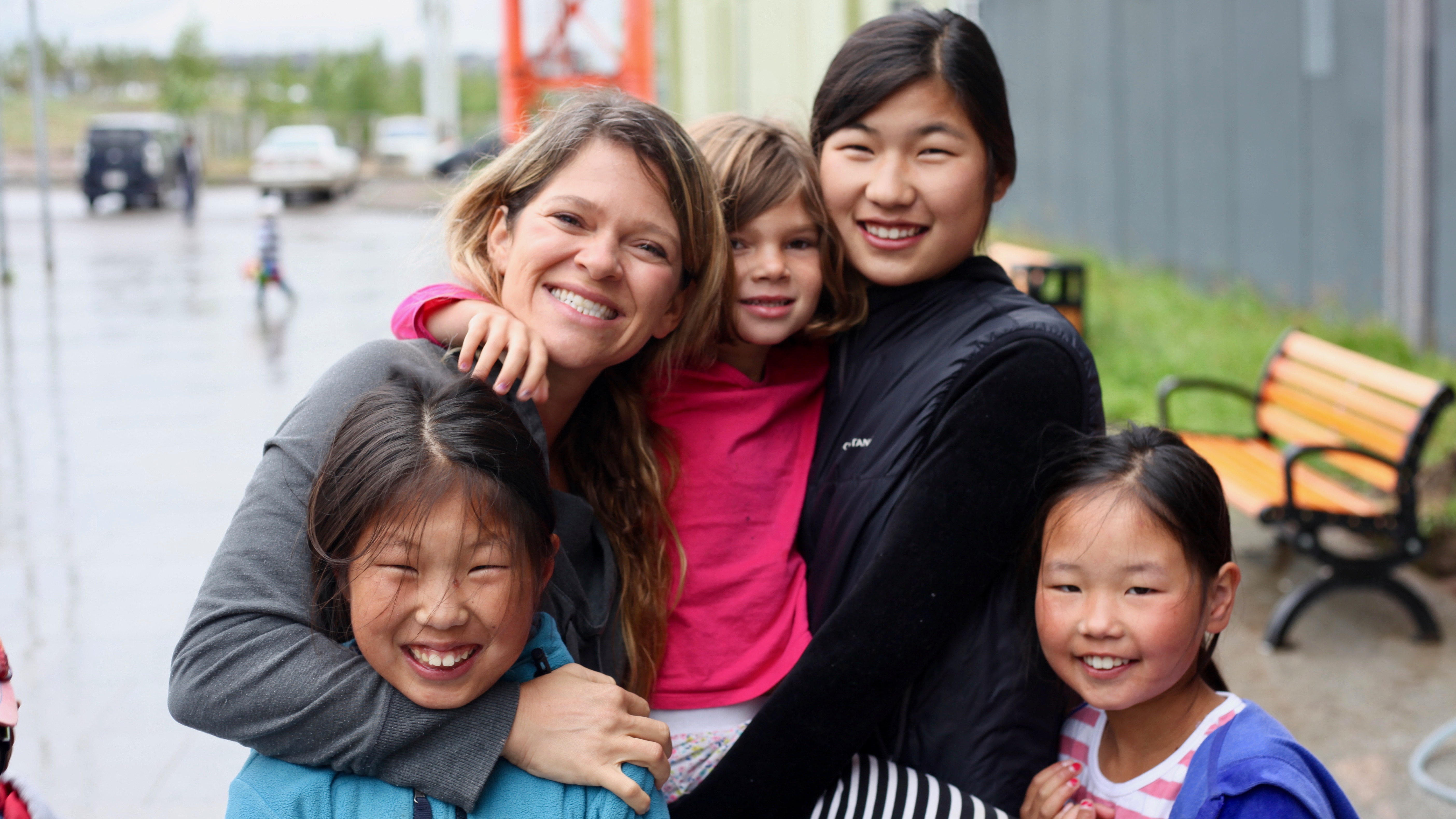 About Alungoo:
Alungoo (pictured on the far right) is incredibly sweet and brings a real tenderness to our home. She is 9 years old and just started studying in the 4th grade. Her favorite subject is Mathematics. Alungoo wants to be a singer and a doctor when she grows up. She also likes to play fun games with the other children at New Hope.
How You Can Pray:
1) Please pray for her studies this year and for her future
2) Alungoo is also asking us to pray for her (also very sweet) younger sister Lyankhuatsetseg
Maria Alejandra Perez Lopez 
– New Hope School, Nicaragua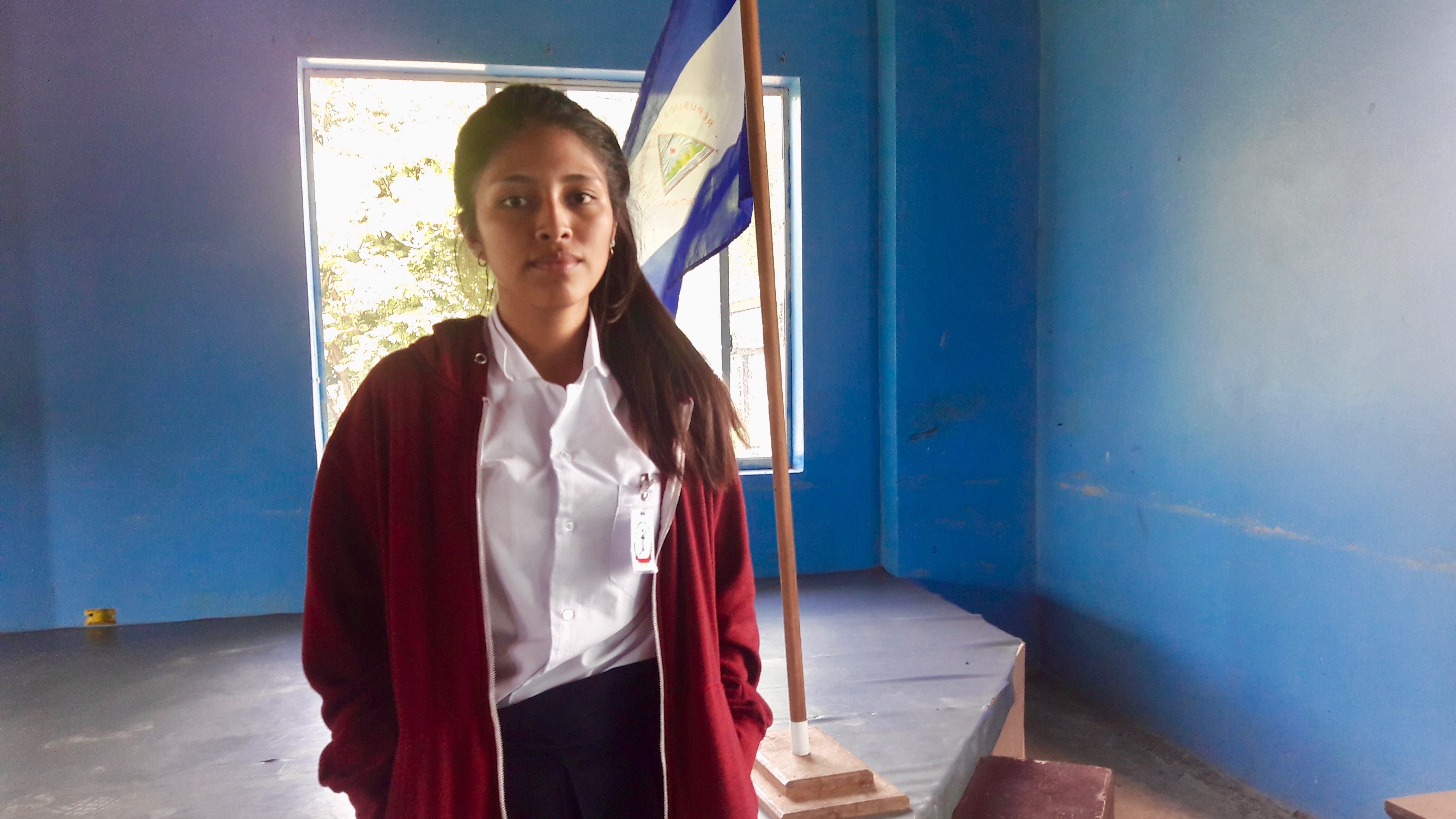 From Maria:
"I am 16 years old and I live in the Roman Estevan community. I live with my mom and sister and we have our own house. I love helping my mom at home with cleaning and cooking. I love to have my house in order. My mom works as a concierge at a central Nicaraguan school. My sister is in 5th grade and we go to church with our mom. We love to listen to the Word of God. Our pastors name is Milton Ruiz. We attend church three times a week. I would love to be a teacher when I finish school. I love the food we eat here at the school. My favorite food is beans, rice, and cheese. I love hanging out with my friends who are boys at school. I do like to be around my girl friends but boys are more fun."
How You Can Pray:
1) Will you pray for God's Hand of safety and provision to be constantly upon Maria and her family?
2) Pray for Maria's faith and identity to be daily deepened and grounded in Jesus
3) Let's pray for God to direct her next steps as she begins to look towards graduation
Ivania Vanesa Gonzales Esteban 
– Kitchen Volunteer, Nicaragua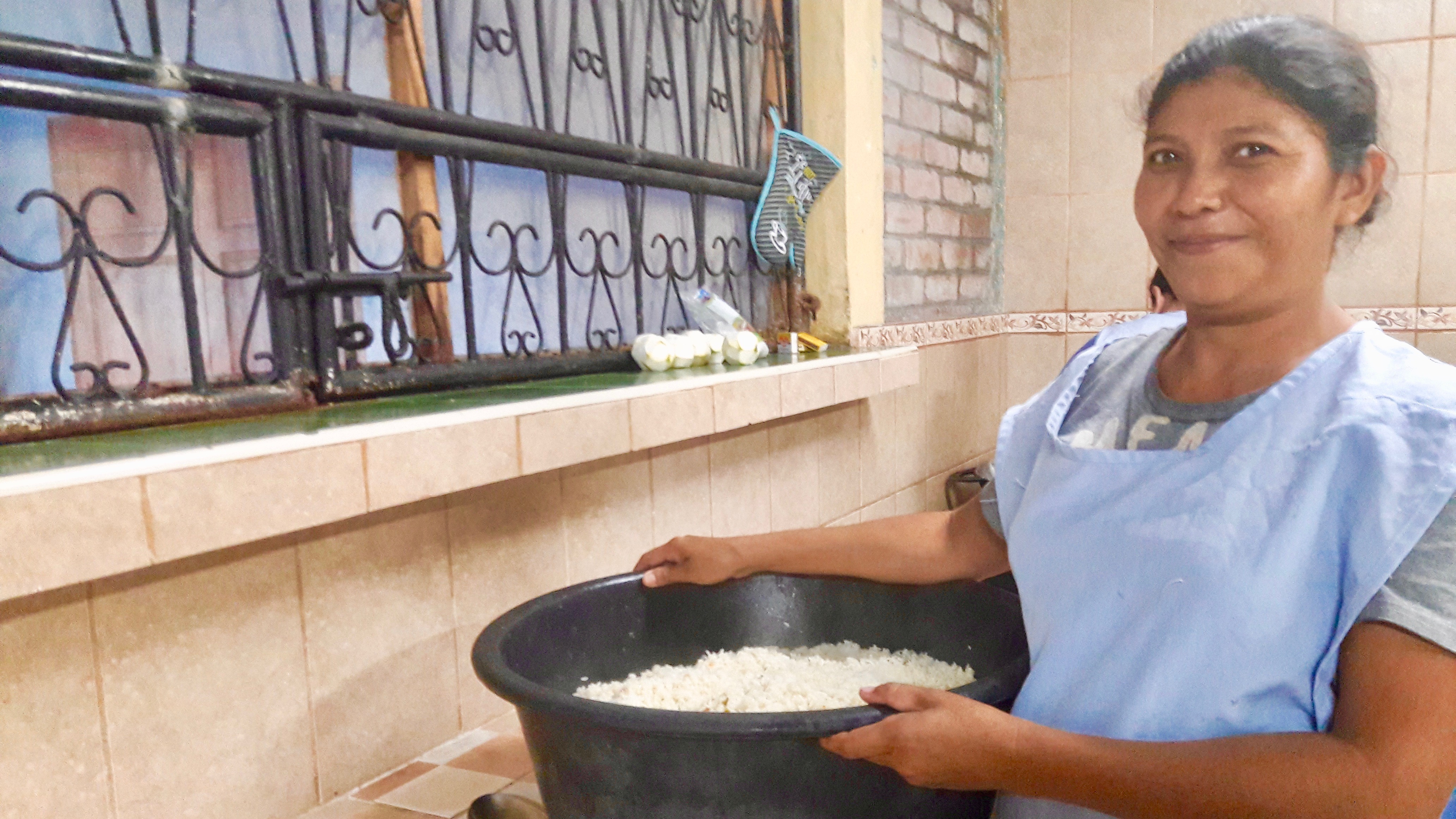 From Ivania:
"I am 48 years old and I have been helping here for 15 years now. I don't have any children and I am not married. I live in Roman Esteban community in the house of my oldest sister. I attend Gethsemane Church every Thursday, Saturday, and Tuesday. I love listening to the Word of God. I love cooking and I never miss a day. My favorite food is fried tortillas with cheese – which we call repochetas. I love rice, beans, and cheese. I love spending time with the rest of the ladies that come to help, as well. All of us get along well. What I love to do at home is to make tortillas and make coffee. I love cleaning my house and helping in the kitchen. My nephew helps me financially every fifteen days. Thank you."
How You Can Pray:
1) Will you pray a blessing over all of Ivania's relationships?
2) Pray for her knowledge and love of God to continually deepen as she studies His Word
3) Please pray for lavished financial provision and for God to bless Ivania for her volunteer service to the kids in our ministries
The Bahamas & The Carolinas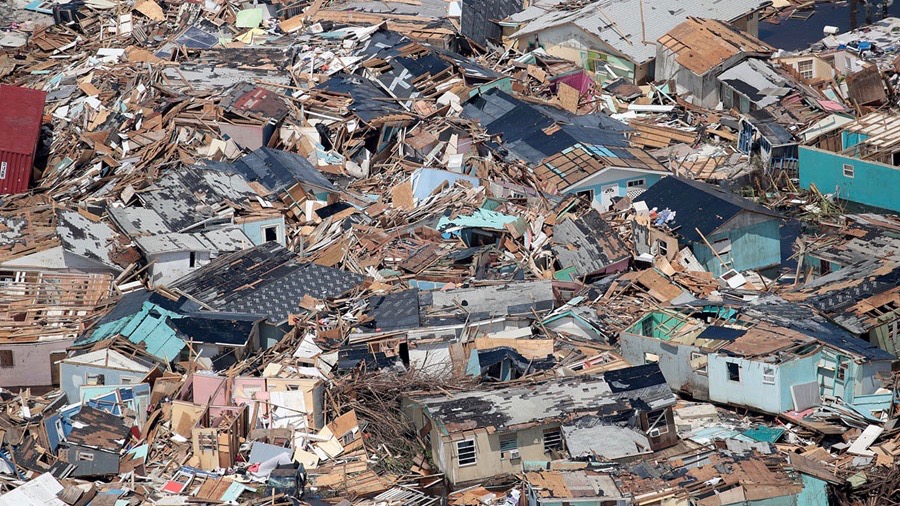 The devastation caused by Hurricane Dorian over this last week is unspeakable. This photo (Scott Olson/Getty Images) gives us just one glimpse into the despair felt by so many people in the path of this fierce storm. Lives have been lost, homes and entire neighborhoods destroyed.  Our WEGO home base in Brevard County, Florida was once in the direct path but was spared. Let's stay vigilant in prayer for those who have lost everything and for those who are bringing aid and recovery. Pray specifically for churches in the affected areas to be bright lights to their communities in this dire time. In a world so gravely touched by the Fall, pray that many will turn to Jesus as their only source of Hope.