"Our Father"
-From Matthew 6:9
What a profound way for Jesus to begin the Lord's Prayer. We can quickly move past these first two words to get to "…in heaven, hallowed be your name". But in doing so we might just miss the depths of what Jesus is trying to display to us here. For some, their view of a Heavenly Father can often be skewed by real life dads who were neither heavenly or fatherly towards them. But wonderfully, whatever your experience, God the Father is the best and truest example of a good dad.
Just take a second and consider the characteristics of a good father. What comes to your mind? Maybe it's that he protects and provides. Maybe it's that he not only creates offspring but he is also present with them. Maybe you think how fathers bring comfort or strength. Whatever you think a good father might be like, chances are pretty good that God is these things to His children…but perfectly and fully.
As you pray these requests, come before your Heavenly Father with great confidence in His love for you and those you pray for as His children through Jesus. He is the "Father of compassion and the God of all comfort" (2 Corinthians 1:3) who gives good gifts to those who ask him (Matthew 7:11).  There is no need for fear or tiptoeing. Our Father loves you, wants to hear from you, and will always give you what is best. Just ask.
Light of Grace Church – Ulaanbaatar, Mongolia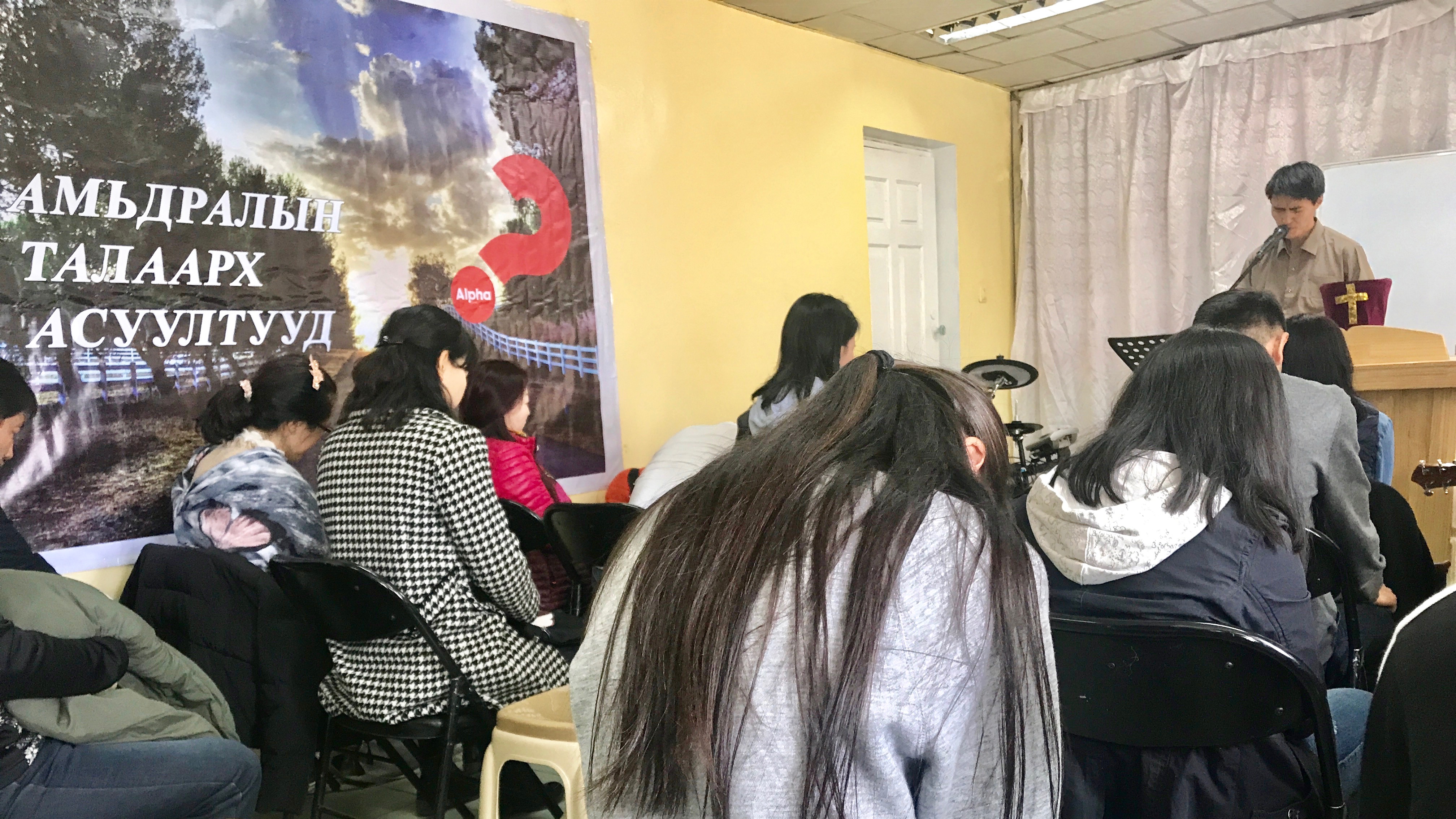 About Light of Grace:
Light of Grace Church was established in 2012 through the ministry of Campus Crusade For Christ in Mongolia. The founding pastor was a gifted evangelist named Tugsuu Tuul. He planted a number of other churches around the world and now lives in Austria. WEGO's great friend, Pastor Gure Batsuuri, is now shepherding this wonderful congregation. He switches week to week from leading worship to teaching. The church has around 50 congregants and there are many that also attend the midweek prayer service. Light of Grace also holds separate Bible studies for both men and women. Jeremiah Fyffe, WEGO Board Member and lead pastor of CrossPointe Coast, has developed a great relationship with Pastor Gure and he has spoken multiple times at Light of Grace! We love this church.
How You Can Pray (From Pastor Gure):
1) Thank you for praying for us! Please continue to pray for us! We are going on a mission trip to Hentii Aimag Galshar Sum from April 21-24. We are planting a new church there. Please pray for great long-term fruit to grow from this trip.
2) We will also share the gospel in Ulaanbaatar from April 15-20. Pray for boldness as we share the good news and for hearts that are ready to hear and respond to Jesus.
Ebenezer Church – Managua, Nicaragua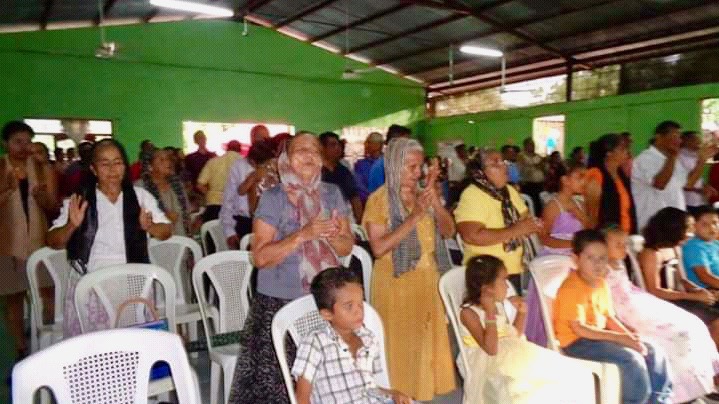 From Pastor Manuel:
"My name is Manuel and my wife's name is Pastora Flores. We have three daughters and two grandchildren. We love our grandkids. We have been working here for 37 years and it has been awesome. Just to see God's hand working here is amazing. We live in the community of Los Cedros in Managua. The church is located in Los Cedros, as well. We have 50 members in our church with four souls saved every month. We visit door to door during the week to invite more people to God's home. My wife and my three daughters are such an awesome help for me. They work real hard in the church. We are very excited about what the Lord is holding for this year. We are also having prayer meetings on Wednesdays to pray for Nicaragua and other nations that are going through tough times. It has been such a great journey working in God's ministry because we learn how to live by faith and how to thank God in the middle of problems. Every day we try to live like Jesus. Without His help, we are nothing. We need more people who will be willing to serve Him no matter what. Thank you for having us in your prayers. We will be praying for you, too."
How You Can Pray:
1) Please pray for God's wisdom to dwell and direct both our people and our leaders.
2) Ask God to bring continued unity to our church body as we unite under His name.
3) We are asking God to give our church members humble hearts to serve. We want to die to ourselves so we might live for JESUS.
Ganchimeg – Caregiver, Mongolia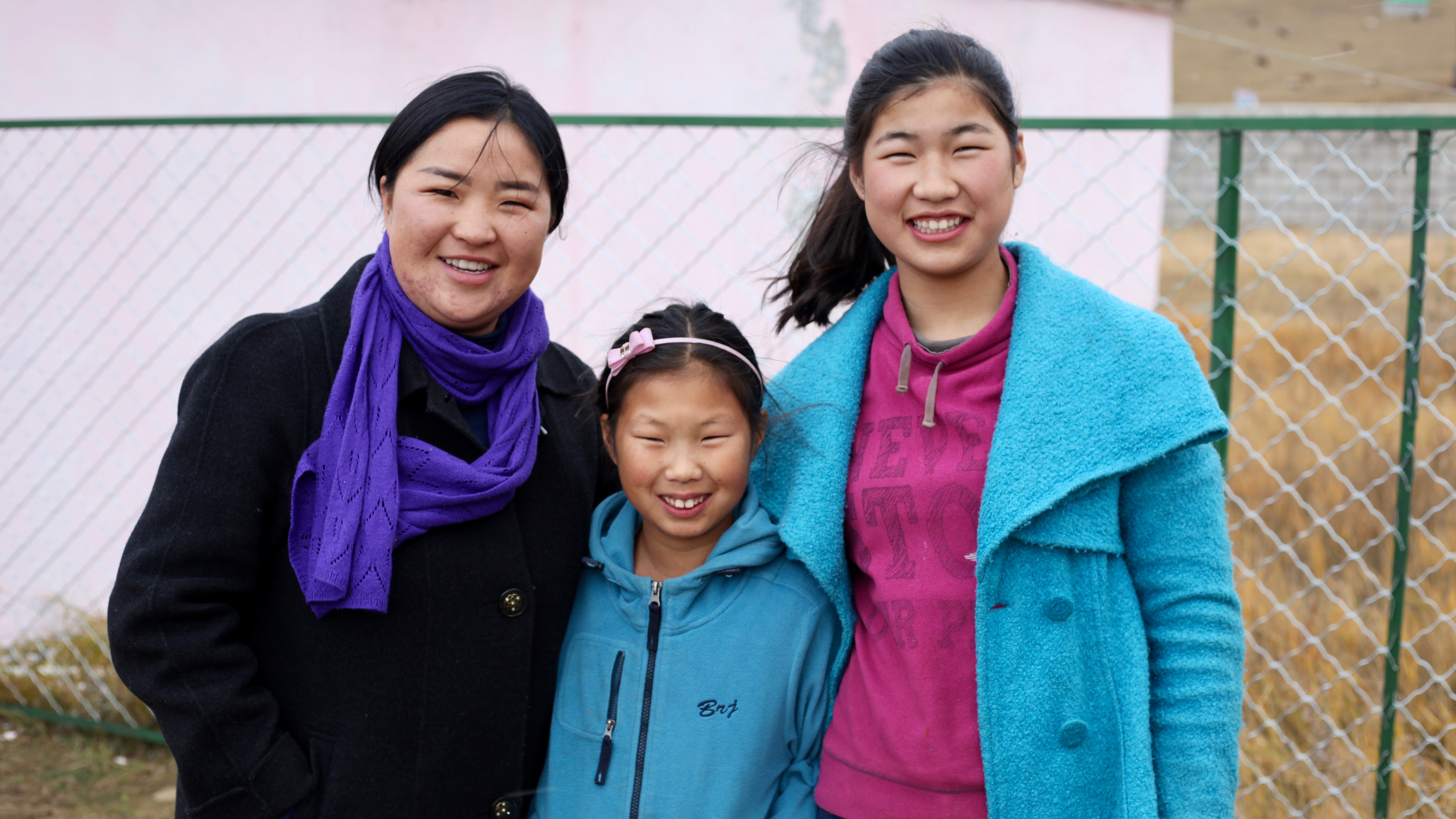 About Ganchimeg:
We love Ganchimeg! She is our deep-hearted caregiver who spends her days loving on the kids at New Hope Children's Home and making sure they are well cared for. Among many things, she plays music with them, helps with homework, and always has an open ear to listen.  Also known as Gana, she has been serving with WEGO since December 2017. She lives with her mother and brother when she is not staying at our home. She is a great musician, who likes to play guitar and sing worship music. She even serves her church as a worship leader. She is a bright light to our home and her joyfully fun personality makes everyone feel welcome.
How You Can Pray:
1) Please pray for Gana's health as last month she had pain and saw the doctor. They found a gall stone and said she needed surgery. She is currently waiting for the appointment and changing her diet.
2) Please for her family. May God quickly bring change to her family atmosphere through the peace and love of Jesus.
3) Join Ganchimeg in praying for her to grow in the Spirit and in knowing God as she applies what she learns through His Word.
Jordani Selva – Guard, Nicaragua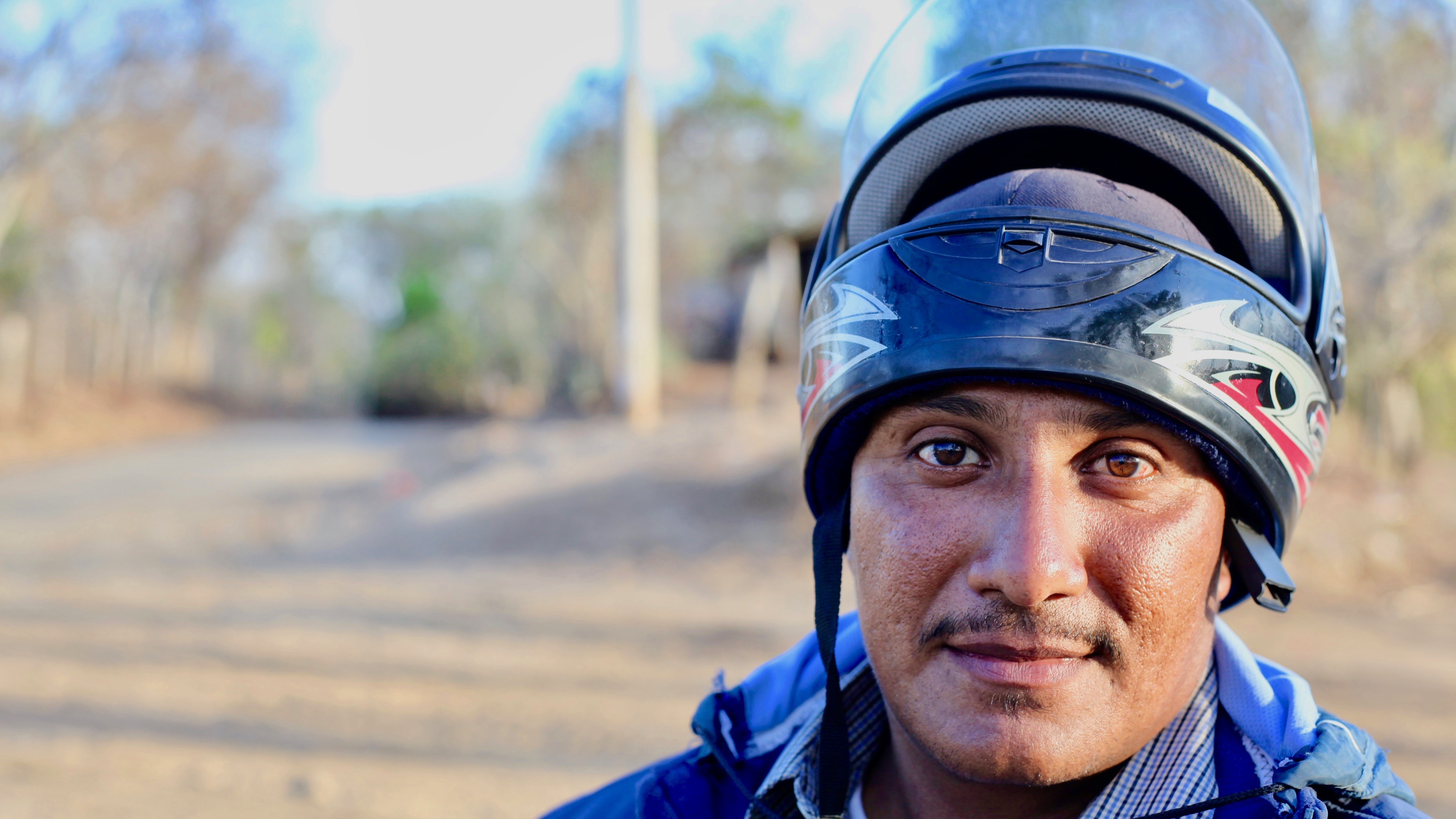 About Jordani:
You will be hard-pressed to find a more joyful and dedicated worker than Jordani. He is a great gift to our ministry where he serves alongside of his wife, Raquel, who leads our feeding program. He loves to laugh and play baseball and normally does both at the same time. This is from him: "Hello! I am Jordani Selva, I am one of the security guards at WEGO's property. I am 39 years old and I have a wonderful wife named Raquel and two children. My son Luis is sixteen and my daughter Suyelki is ten. One of the things I like to do is read my Bible. I am a member of Yo Soy Jehová Church with Pastor Denis Acevedo."
How You Can Pray:
1) Please pray for God to give good health to my wife and my father.
2) I would also ask God to bless me with some land to build a proper house for my family.
3) My wife and I want more kids and I am praying for God to bless us with more children.
4) The biggest blessing my family could receive would be for all of them to know the love of the Lord and accept Christ into their hearts. Please join me in praying for this.
Azaa – New Hope Children's Home, Mongolia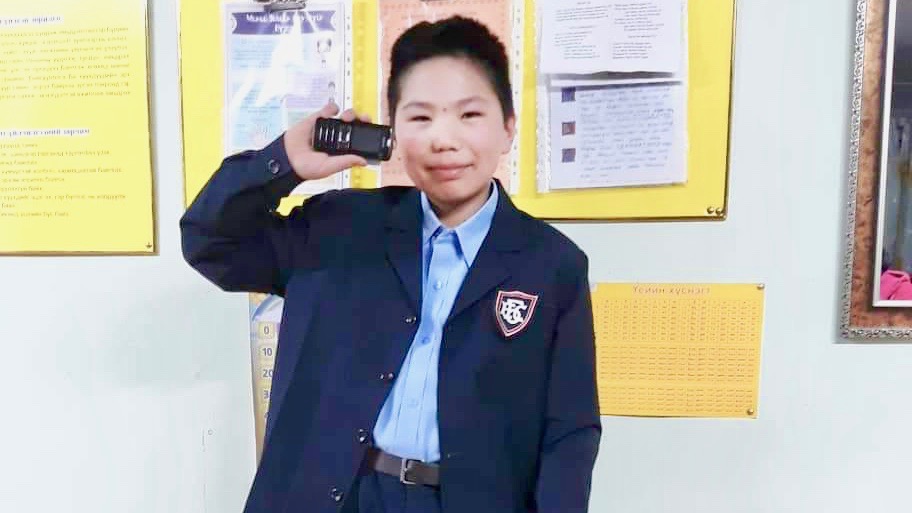 About Azaa:
Azaa used to live in another orphanage and just recently moved to our home in December 2018. Upon joining our ministry, he began attending school for the first time in many years. He is really happy to be enrolled in school and has really enjoyed having new books, clothes, and stationery. He likes to play with kids and you will usually find him with a big bright smile on his face!
How You Can Pray:
1) Please be praying for Azaa as he catches up on his missed years of studies. Pray for the wisdom to understand all subjects.
2) For God to care and protect his life, both today and into his future.
3) He used to hear about Jesus but does not know about Him very well. We are so glad that he is now attending the Saturday service at our home. May God plant a seed and use him.
Lesly Nadria Chavez Perez 
– Feeding Program, Nicaragua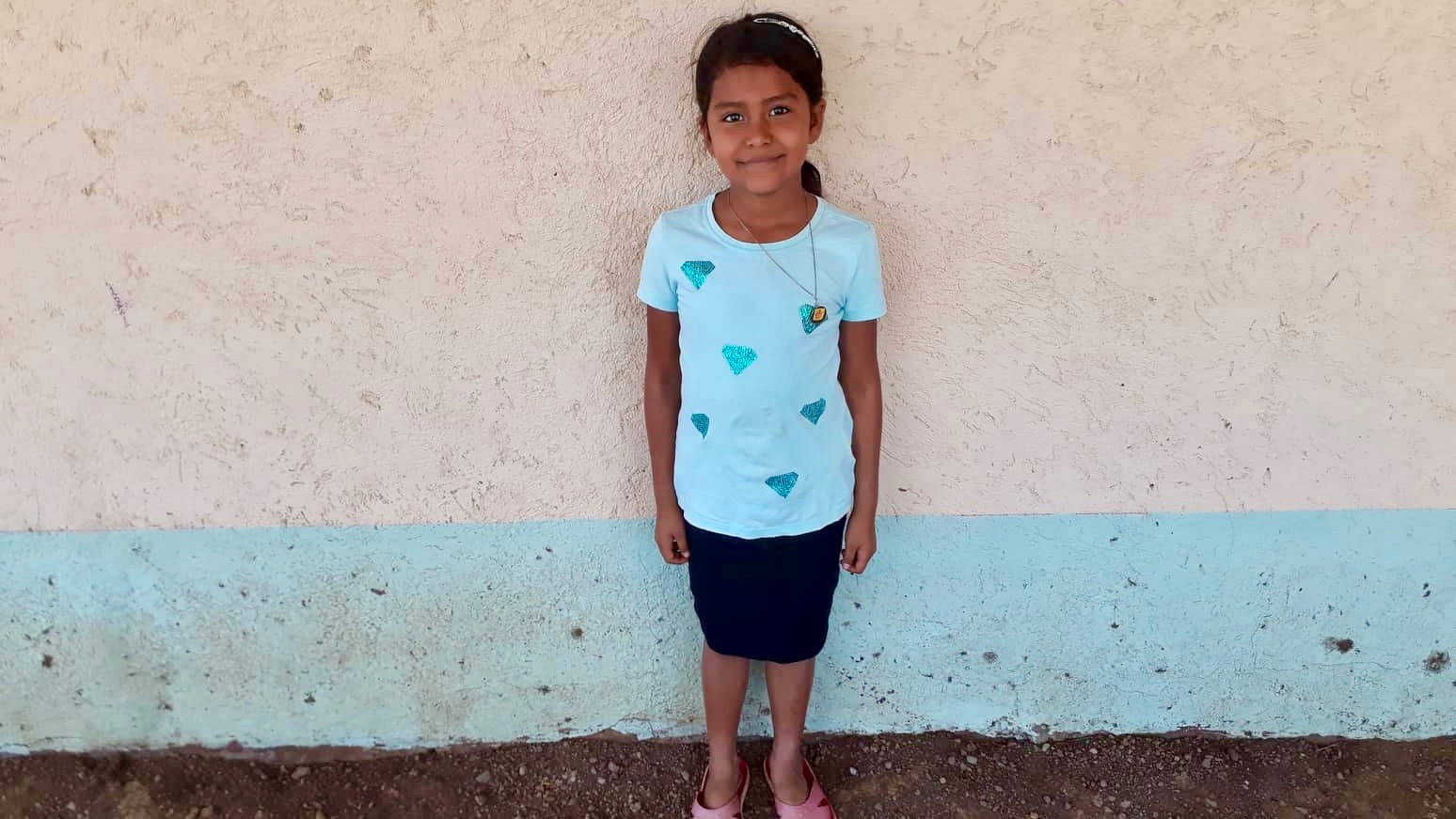 From Lesly:
"My name is Lesly Nadria Chavez Perez. I am 8 years old. I am in 3rd grade and study at the Edmundo Roman School in the community of Roman Esteban. I live in the community named La Pita. I go to church at Yo Soy Jehová. My father is a tree cutter and his name is Erling Manuel Chavez Navarez. My mother takes care of the house, my baby sister, and me. I like to play with my baby dolls and go to church. I have many friends and cousins to play with. Thank you for praying for me and my family and all of the people here."
How You Can Pray:
1) If I could ask for prayers for me it would be for God to permit me to be a doctor when I grow up so I can heal people who are sick.
2) Please pray for health for my mother and grandmother.
3) I would also ask that God please provide enough food for my family.
4) I think the biggest blessing my family could receive is that my father come to know Christ and accept him into his heart and then we could all go to church as a family. (UPDATE!!! We received a photo of Lesly's dad at church with his family just a few weeks after this guide was released! God is good.)