"The LORD is close to the brokenhearted and saves those who are crushed in spirit." 
Psalm 34:18
What hope we have in this verse. The great God of creation is present with us in our pain. He is near to us and His hands hold the complete power to help and save us. These aren't just some lofty philosophical words but the reality of the downtrodden and heartbroken everywhere. As Christ ambassadors, we get to reflect this beautiful part of Christ's work and character. Just like Jesus, we are called to walk close with the hurting (Galatians 6:2 among many verses). This can take on many different forms but there will never be any way greater than prayer. Seeking God on behalf of the broken and laying their needs before Jesus is a worthy calling and endeavor. Sometimes we need to cut holes in roofs to bring our hurting friends to Jesus. Sometimes it means providing the provision they lack. But it always means bringing them to God in prayer.
To be honest, I have not been able to stop thinking about Nancy from this prayer guide since I received this information a couple of weeks ago. I can't wait to get to Nicaragua in a week or so to find practical ways for New Hope School to better meet her where life has brought her. But her greatest need, as it is for all of us, is for the LORD to be close to her and save her from all of her troubles. He has the power. We don't. Our greatest role in seeing that become a reality in other peoples lives is prayer.
Let's see and believe that God is both all-powerful and all-present. Go before the LORD now. Trust that He hears us, answers us, and is close.
Uvs Church – Uvs, Mongolia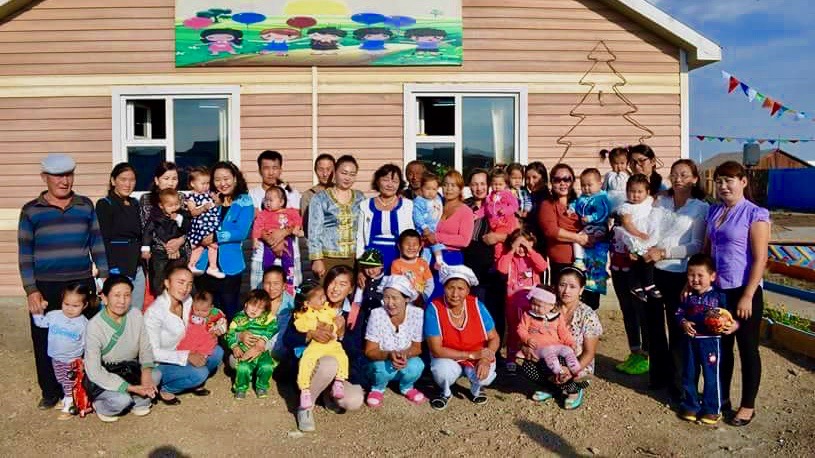 About:
"Myagmarsuren is the pastor of Uvs church, which is located in the western area of Mongolia. She also works as a kindergarten director. She established this school for poor families. God called Myagmarsuren to work for the poor, orphans, and homeless children who are no longer able to attend school. Moreover, she wanted to serve the community.  This kindergarten is not under any support of government or NGO. It is only run by Christians and she is working without any pay. The government gave her the land for this ministry and people started harvesting vegetables to earn money for daily life. With God's help, everything is going smoothly now."
How You Can Pray:
1) For church members to have faith and spiritual growth
2) To be able to serve the community more and show the love of God through what they are doing
3) Pray for financial provision of a kitchen extension of the kindergarten so they can receive more children.
Tabernacle Baptist Church –  Diriamba, Nicaragua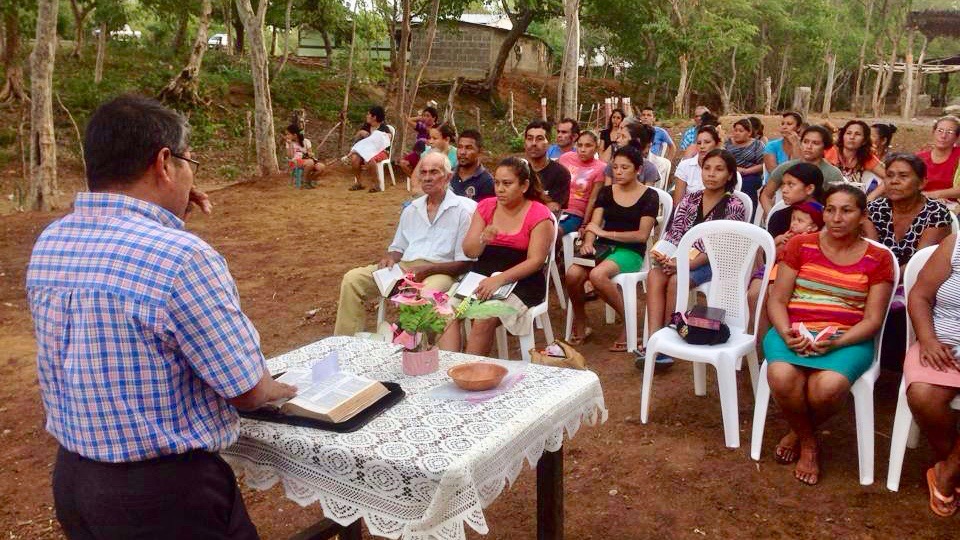 About Tabernacle Baptist:
This is from their pastor, "My name is Luis Guevara and my wife's name is Massiel.  We have 3 boys who we love dearly. My oldest son is named Jonathan, the middle one is Freddy, and the youngest is Luenry. We have a house close to O La Salle School in Diriamba. I work with USA ministries and also bring groups from the USA to help in my community. We have a feeding program with the help of people that love childrem from the USA and help us to feed them every day. I speak English so I also translate for them when they come to visit us. We don't have a church building right now but we will soon. We are praying that the Lord will provide what we need. My family and I serve the Lord in the ministry.  I have been a pastor for 25 years.  We used to live in the north but the Lord brought us here with a purpose. We are preaching the góspel and helping people to serve God and to come to him. We have 20 members in the church and 3 people that come to God each month. We have the call to work for the Lord and to share with others about his grace and mercy. We have to be examples for those who need the Lord."
How You Can Pray:
1) Please pray for the spiritual growth of our church
2) Ask God to be our Strength as we keep doing His work
3) Pray for my wife who is diabetic
Ganbat – Driver, Mongolia
About Ganbat:
There are 7 people in his family. He has 5 children. Four of Ganbat's children are married. He lives now with his wife (our Cook!) and their youngest daughter. Ganbat is a former wrestler but full of gentleness and kindness.
How You Can Pray:
1) For his good health
2) For his one son who is married and has no children. Please pray for him to have a baby.
3) To be able to attain a new car
Claudia Lopez – Assistant Principal, Nicaragua
About Claudia:
"I have 2 kids. One is 13 years old named Nancy and a 9-year-old boy named Jeordi. They are a big blessing in my life.  They are the purpose that keeps me going. I have being trying to teach them how to have God in their life and how to live for Him. They are my happiness. I love to spend time with them. My son loves to go to soccer games and my daughter loves to go to touristic places so I enjoy taking them to those places. I go to Hosanna Church on Wednesday, Saturday, and Sundays. I am also a part of a prayer group on Saturdays. I also take my kids to church so they will grow spiritually. It was hard from the begining to take my daughter to church because she didn't want to go.  But now, since I've been praying for her, she is willing to go with me. This is awesome. I started working with WEGO since Tina was here and now I have worked at the school for three years. This ministry has been a place where I learn more about God's mercy. And because of what I make monthly with WEGO I started going to the university to finish my career. So now I have 4 years studying accounting. I am almost finished!"
How You Can Pray:
1) For more wisdom to help my kids to walk with God so when I am not here they can have a relationship with God
2) For me to keep growing spiritually
3) Pray for Marlon so he can come to God and that our marriage can be restored.
Ariungerel – New Hope Children's Home, Mongolia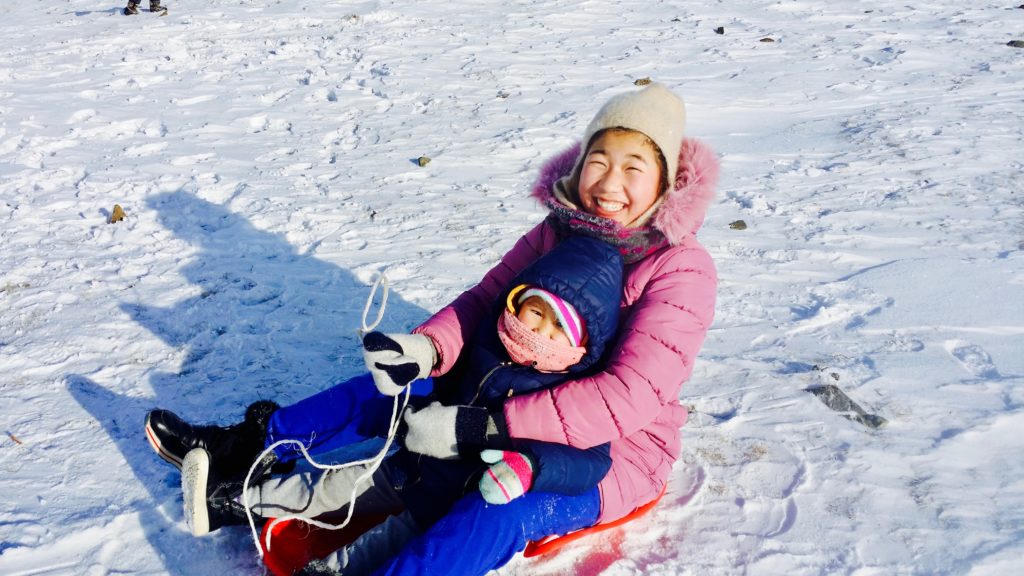 About Ariungerel:
She is 15 years old. She came to New Home in March of 2016 with her younger brother and younger sister. She now studies in the 9th grade. Her favorite subjects are English and sports. When she participates in sport competitions, she is really happy and energized.
How You Can Pray:
1) For her future life
2) To graduate from secondary school successfully and enroll in her favorite professional university.
3) For her parents to live together
Nancy Lisseth Romero – New Hope School, Nicaragua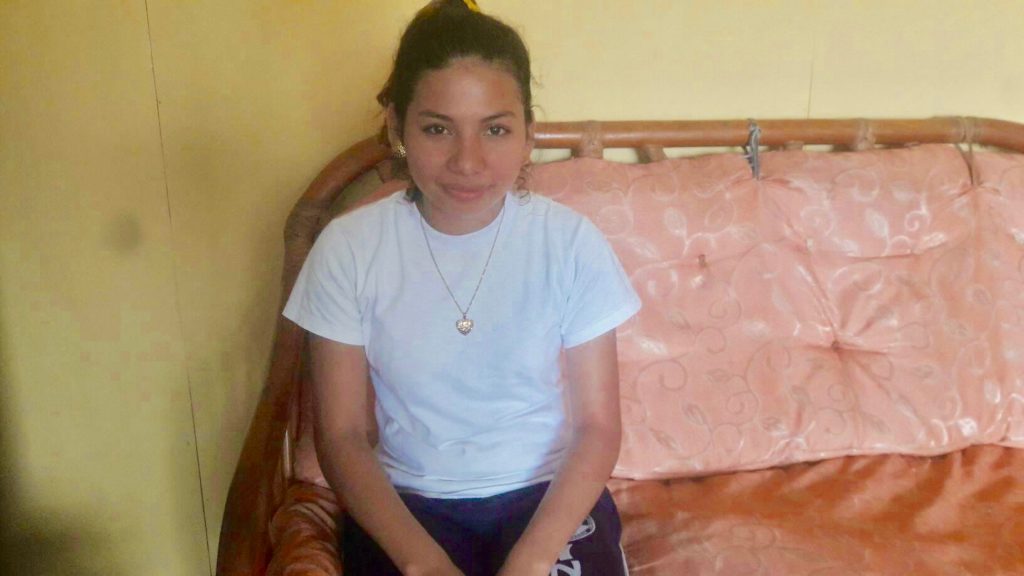 About Nancy:
"I am 18 years old and I am in the eleventh grade. I want to be a doctor or an architect when I finish high school. I live by myself in a house that my dad built for me. My history is sad. I have a sister that my mom gave away as a baby when I was 8 years old. I remember her leaving me because she didn't want me with her anymore. I don't know where she is now. I don't have any contact with her at all. Even though I don't know where she lives, she sends me food once a month. I have contact with my sister. We are not close but we still talk. My dad comes to visit me sometimes to keep his eye on me. I used to go to RENOVACION NAZARENA CHURCH but because I moved from where I used to live I don't go there anymore because it is too far. I don't go to any church right now. I love to write poems, draw, and love playing soccer. Sometimes I feel God is not with me but because of all the pain I have been going through with my mom.  I live alone- no mom, no dad, no sister, and sometimes it is sad. But everything happens for a purpose and I know that the Lord is protecting me and he will use me through what I am going through to help others. I love this school and I am learning how to be closer to God and how to let Him control my life."
How You Can Pray:
1) I ask God to help me to be able to finish school
2) Pray that I overcome my fears
3) That the Lord will give me the strength to keep going