"Rejoice in the Lord always. I will say it again: Rejoice!"
-Philippians 4:4
I've been stuck on this verse for about a week. In the surrounding verses, Apostle Paul also calls his beloved Philippian friends out of anxiety and into peace. He invites them into a life of contentment that's unaffected by situations.  We want to dismiss these words with a "Yeah, but you don't know about this" or a "That's easy for you to say. You have that."
But as we know, these joyful words were penned by a man unjustly stuck in a prison cell.  Paul's endurance outlasted shipwrecks, beatings, accusations, starvations, dangers, toils, and snares all for the sake of Christ. So when he tells us to rejoice we should surely take some heed. The how and why of this is pretty obvious. We are to rejoice in the Lord not our current circumstances. Our joy must never be found in the shiftiness of situations or in feelings. We are loved by our unchanging, all-powerful, ever-present Creator who gives us true life and a righteousness that we could never earn or deserve. If we're looking for something to rejoice in, that's a pretty easy place to start.
So as we pray for these requests, yes, pray for God to change circumstances. But even more, pray for the joy of the Lord to invade souls. Praise the God who is beyond compare. Rejoice in the Lord always.
New Future Church – Ulaanbaatar, Mongolia
From Pastor Puje:
"New Future Church has four different ministries. The first one is a church that meets Wednesdays and Sundays. We also have a Soccer Club Children Fellowship every Saturday where kids come to our church, eat lunch, and do some bible based activities after soccer training. Every Thursday, we have an English class time that is attended by 40 children. After class we teach them a Bible lesson and play games with snacks. In Ulaanbaatar, there are approximately 10,000 homeless people (not counting the 3,000 homeless children). Being the coldest capital city on Earth, Ulaanbaatar's poor face dangerous temperatures and life-threatening situations every day. Many people from Mongolia's countryside have come to the city in search of opportunities. Yet, very little low-income housing is available. The poverty rate is 36%. There is high unemployment and alcoholism. Our church has been continuing to minister to the poor and homeless each Tuesday and Friday at 2 o'clock when about 60 to 70 people come to this church. More people attend when there are special holidays or events such s Christmas, Tsagaan Sar (our Lunar New Year), Women's day, Army Days, or the traditional Naadam Festival. Our worship choir is composed of around 16 people. I am the one who preaches the sermon and I challenge the congregation to always think of others by giving clothes, food, or other items. We share second hand clothes with our church members several times a year. As part of our ministry, our cook prepares hot food and tea to serve the church members. Hairdressers cut and wash people's hair. Our doctor does check-ups and offers advice or medication, as needed. We also offer character training, financial management, and alcohol abuse training and assistance.
How You Can Pray:
1) We are praying to have own church building.
2) Please pray for those in our new ministry to grow their faith through Alpha course.
3) For us to be able to raise men who will become strong.
4) Pray for the children in the Soccer Club to grow in faith and shine in their area.
5) Our English teacher left his home country. We are still looking English teacher. I am teaching but I am not a native speaker
6) Several members received gers (traditional house) from an International Aid organization. Please pray for them to live well.
7) Pray for our Sunday school
Iglesia Bautista Jesus Cristo Es El Senor-  Diriamba, Nicaragua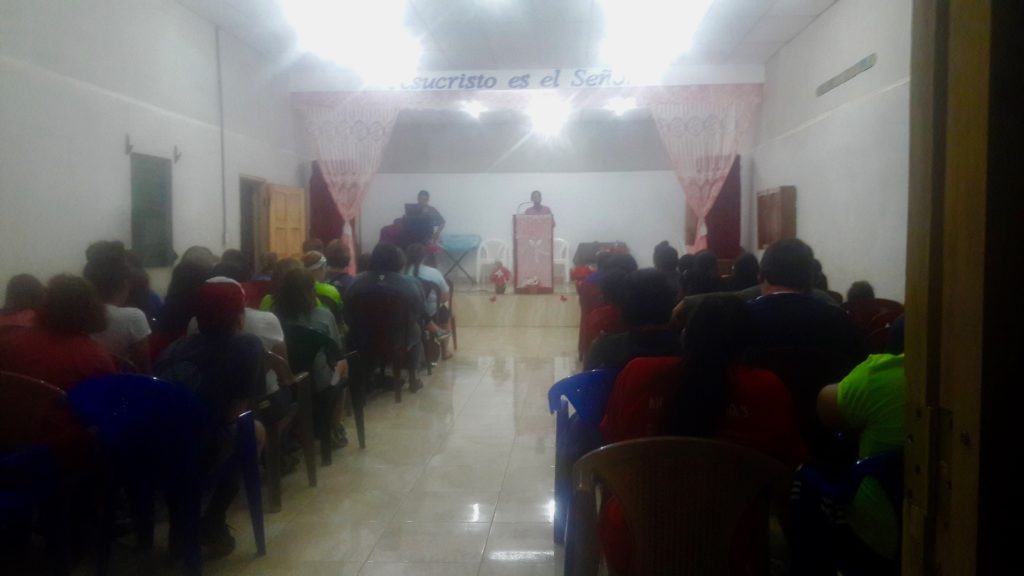 From Pastor Oscar Gadea:
"My name is Oscar Gadea and my wife's name is Yadira Gaitan De Gadea. We been married for 25 years and have 5 kids. Their names are: Aron, Oscar, Carlos, Karla and Adriana. My three boys are married and have families. They live in Managua with their kids and wives. My daughters still live with us. I love them with all my heart. I been a pastor for nine years in this church. My wife is a significant help for me. Since God called me to be a pastor she has been the strength I need. My church is in Diriamba, in a small community called EL KILOMBO. I got saved when I was nine years old. Since then I have been serving God with all my heart. I love my family and thank the Lord for that and for having the chance to share the gospel with those who need it."
How You Can Pray:
1) Please pray for my marriage, church, and our community.
2) Pray for all the churches around the world
3) For the orphans, elderly, widows, and all of those that right now don't have Jesus.
Ganchimeg – Caregiver, Mongolia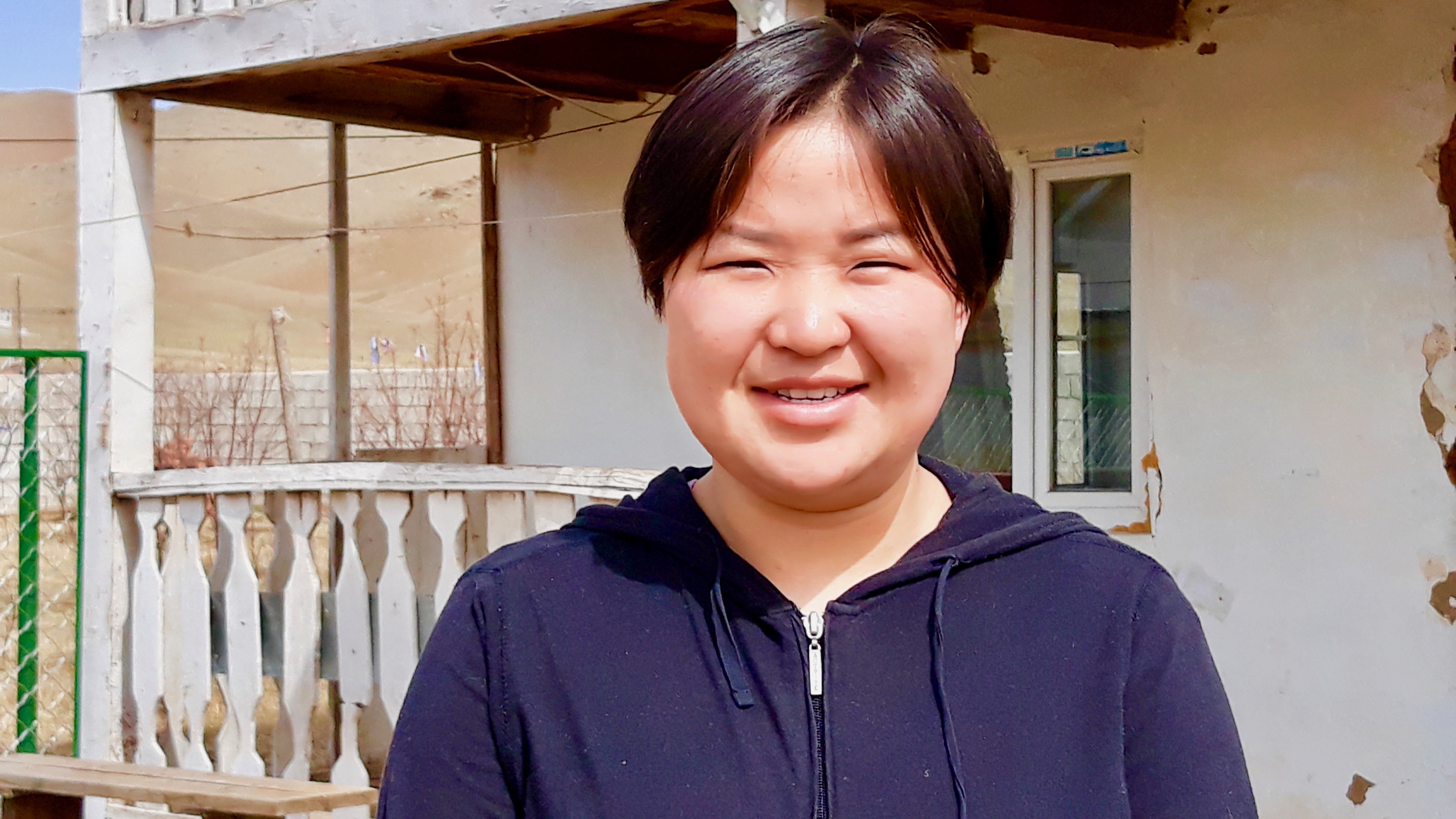 About Ganchimeg:
She joined WEGO as a caregiver in October of 2017. Ganchimeg is not yet married and is currently living with her mom and brother. She likes to play with the children, teach, talk, and sing. Her hobby is playing music and singing.
How You Can Pray:
1) Please pray for her family to receive Christ's salvation
2) To find a Christian husband.
3) Pray for Ganchimeg's ministry and for her to grow in faith.
Moises Herrera – English Teacher, Nicaragua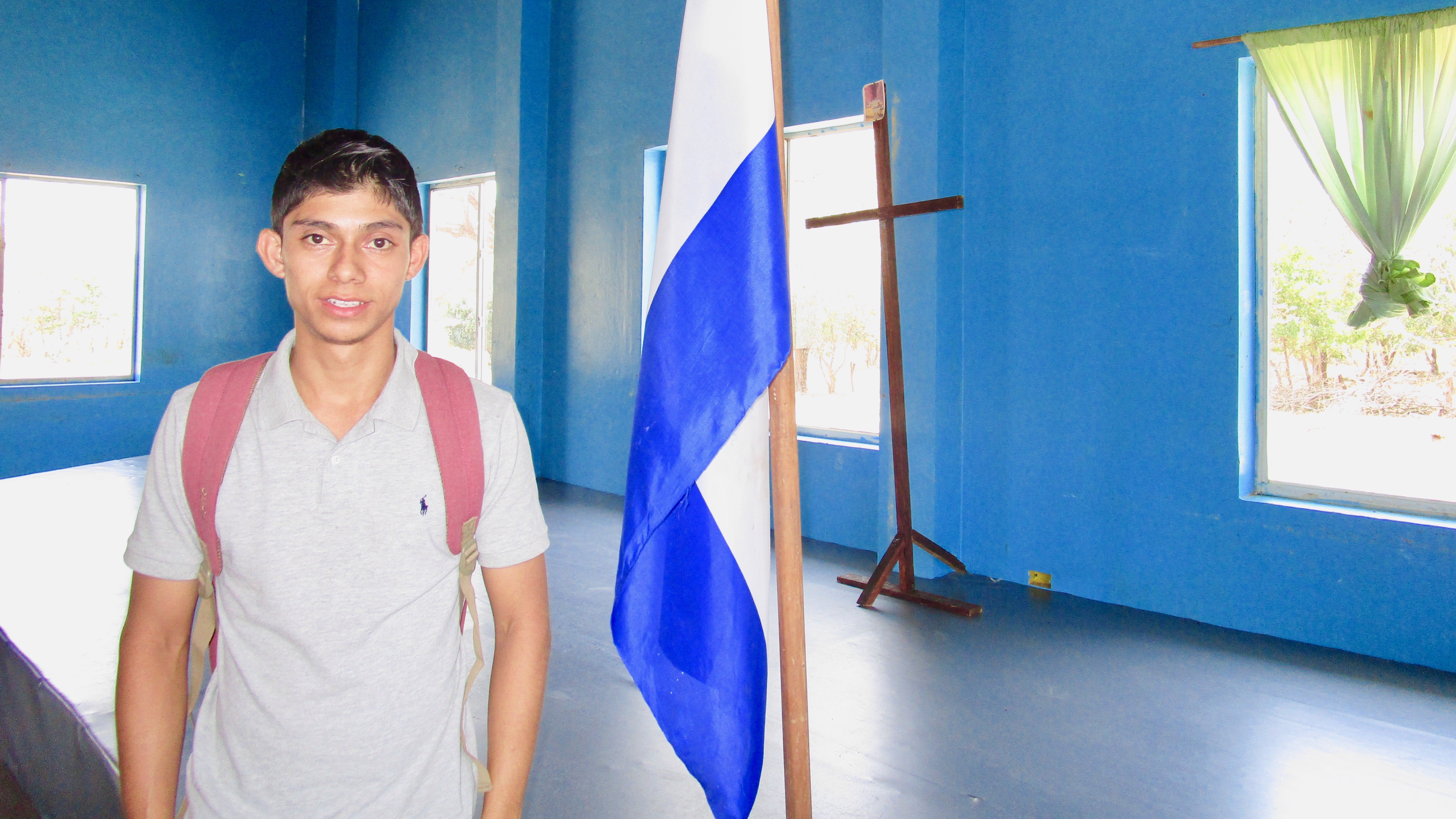 About Moises:
"I am 22 years old, single, and have no kids. I love playing football, listening to music, and sometimes I go to the beach. I have the privilege of being the English teacher at New Hope School. I love to share all the knowledge I have with my students. I know that I am here for a purpose because I'm sure that everything happens for a reason. I love going to church and talk about what God has done for me. I think that the Lord is the one who gives me the love I have for my students.
I go to Hosanna Church and I accepted Jesus Christ when I was 15 years old in a church called Mundo De Fe (World of Faith). I feel like now I am not only responsible for me but for my students also. It's a challenge to know that the students expect the best from me and that it is why I try to show them Jesus through me. I can't explain how I feel about working for WEGO. I love it here because everyone treats each other with love."
How You Can Pray:
1) I want more opportunities in each area of my life.
2) Pray for unity in my family
3) I want to have my own place to live because I live with my mom.
Ganbayar – New Hope Children's Home, Mongolia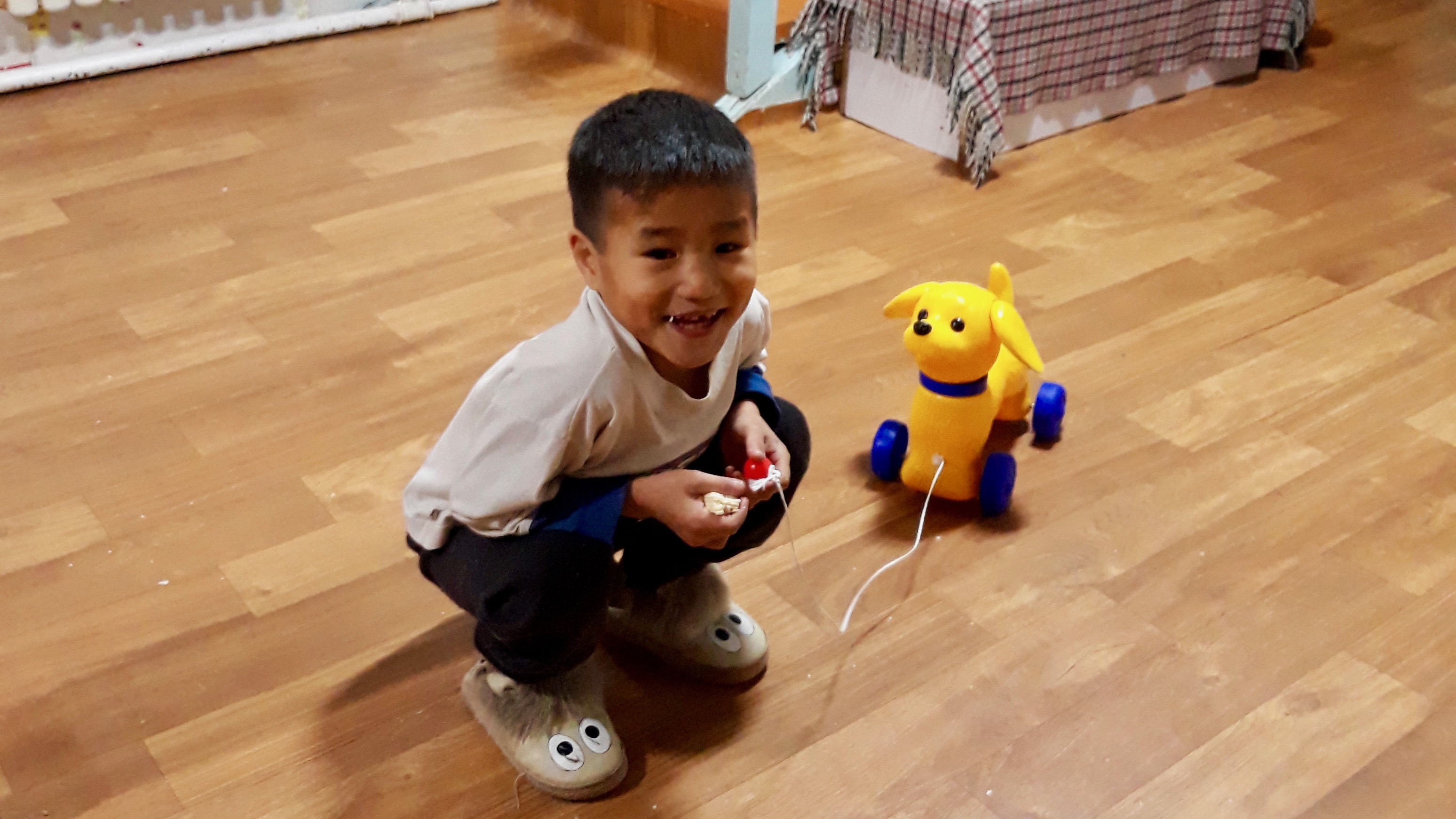 About Ganbayar:
He is 9 years old. Ganbayar lived in very difficult and violent situation before coming to New Hope in 2016. He studies in the 2nd grade and his favorite subjects are math and Mongolian language. He likes to smile and play. He wants to be a well educated person when he grows up.
How You Can Pray:
1) Pray for Ganbayar to be able to study well
2) He wants to be taller
Elsy Gonzales – Feeding Program, Nicaragua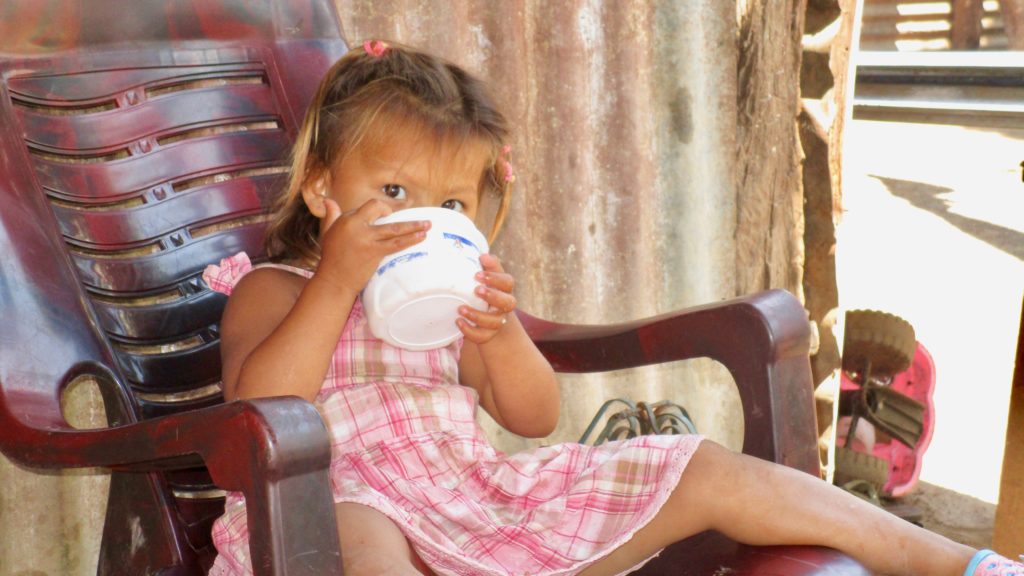 About Elsy:
She is 3 years old and joined our feeding program when she was 6 months old. Elsy's mom was a part of WEGO'S New Mom's Club. She loves to play with dolls and eat. She tries to help her mom sometimes with sweeping. She has two sisters, Yeldri (11) and Indira (7). They love playing with her and like to wash her clothes. Yedri and Indira are part of the Bible Club.
There are three families living in her house- her mom and two sisters, her grandmother, and her aunt and her two kids. Elsy's family goes to the catholic church on Sundays. Elsy loves to go to the feeding program because the ladies that help cook serve great food and are very nice to the kids.
How You Can Pray:
1) Pray for Elsy's health
2) For a house for her, her two sisters, and mom.
3) Pray that I can have food to eat every day.
Additional Prayer Requests
Civil Unrest in Nicaragua
It is an understatement to say that it has been a very difficult few weeks in our beloved Nicaragua. Clashes between the government and protestors have left over 40 people dead and the unresolved tensions remain high. To fully understand the current situation, you will need a history lesson on the last 30 years of the country. There is much we could say or share about the tragedies that have recently unfolded but we will keep our attention on prayer. With difficulty comes great potential for God's movement and spiritual awakening. We are asking you to pray for three things:
1) Please pray for all violence to stop and for God to be a Shield around our staff, the people we serve, our community, and all of Nicaragua.
2) Pray for quick political resolution that gives justice to the people and honor to the Lord.
3) Please pray for wisdom, strength, and boldness for local churches throughout Nicaragua as they shine Light and healing in the midst of this current difficulty.
From Sergei in Ukraine
1) For a month now, we (me and one brother) have the opportunity to visit the prison for juvenile delinquents where there are 10-14 guys (age 16-18 years). You can see their keen interest. Please pray about this Ministry and for a possible visit to a prison for women in the regional city.
2) Alla (Sergei's wife) and I went twice this month to a regional Cancer Center. (Alla checks oncological markers-indicators each year). The last two months of her onco-markers have grown. Alla is a bit scared. Nobody wants to have this kind of problem again. Pray for her especially, please.