"…in heaven…"
-From Matthew 6:9
As we continue to work our way through the Lord's Prayer we must stop on words three and four and let them settle into our souls. This beautiful prayer starts by reminding us that God is our Father then quickly lets us in on the place in which he dwells and operates.  Our Father's positioning "in heaven" truly changes everything and we would be wise to not skim over it. He is not functioning solely in the same realm as we are. He sees things perfectly, we see them dimly. From His vantage point, God gets to see the big picture and the finished product. Meanwhile we are down here just holding a single puzzle piece wondering if maybe it got put in the wrong box because we just can't see how all of this fits together.  But we have hope. In heaven it all makes sense.
We should pray with full confidence that God is not just watching us from a distance (thanks, Bette) but also intimately and actively working in our midst. Knowing that our Father is in heaven helps us relax and know that we don't have to have all of this figured out. We can bring our requests and our petitions but 100% trust that, however God chooses to respond, it will be best. Take this prayer guide for example. We have received word many times of God quickly responding and answering these requests. Just last week we received a photo of Lesly's dad in church with her just a couple weeks after we joined her in praying for this very thing through our April Prayer Guide and Family Night! Oh, we praise God for that. Some of us even cried grateful tears. But what about the other ones that have gone unanswered…so far? What do we do with those?
We keep trusting.
We keep praying.
We keep hoping.
We keep knowing that God is in heaven and He is more than able to take it from here.

Gachuurt Church – Gachuurt, Mongolia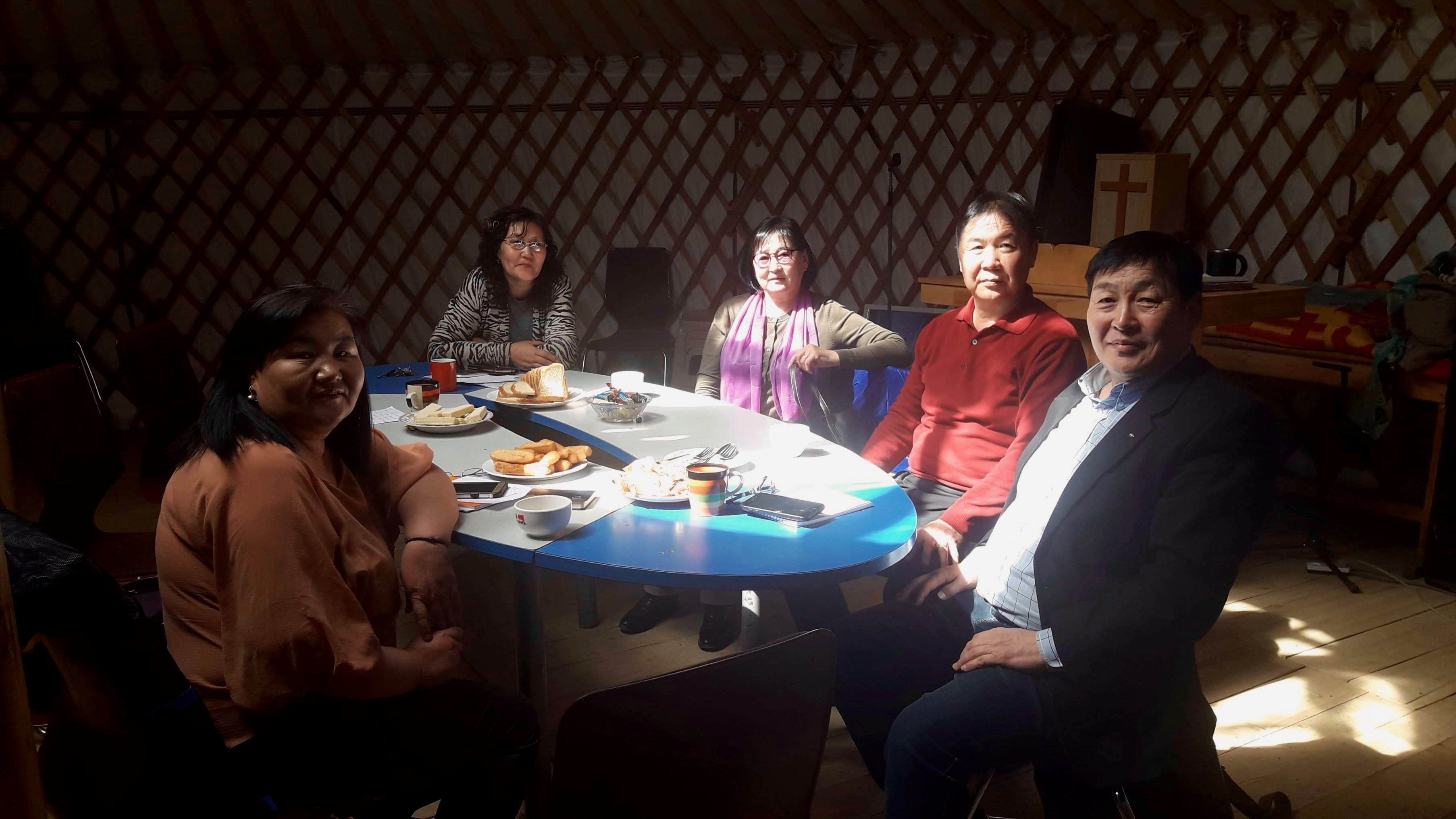 About Gachuurt Church:
Puje (WEGO Ministry Director) and Aaya (New Hope Director) recently visited Gachuurt Church. It is located in Gachuurt Village which is just down the road from our children's home. The leader of Gachuurt Church is named Tsetsegee. They have cell group meetings on Tuesdays and Kids Church every Saturday. Each Sunday, the church gathers in a ger (traditional Mongolia house) at 11am. They had a wonderful time of fellowship together and heard the leaders vision for the future of the church. The members also shared testimonies to celebrate how God is working in the lives of individual church members. They decided to encourage one another to visit other area churches on a monthly basis to spur on unity among the believers in the surrounding community.
How You Can Pray:
1) Please join the leaders of Gachuurt Church in praying for church growth, including more adults, kids, and teenagers
2) Pray for deepened church unity in Gachuurt. There will be a group meeting of all churches in Gachuurt on May 15th.
Tabernacle Baptist Church – Diriamba, Nicaragua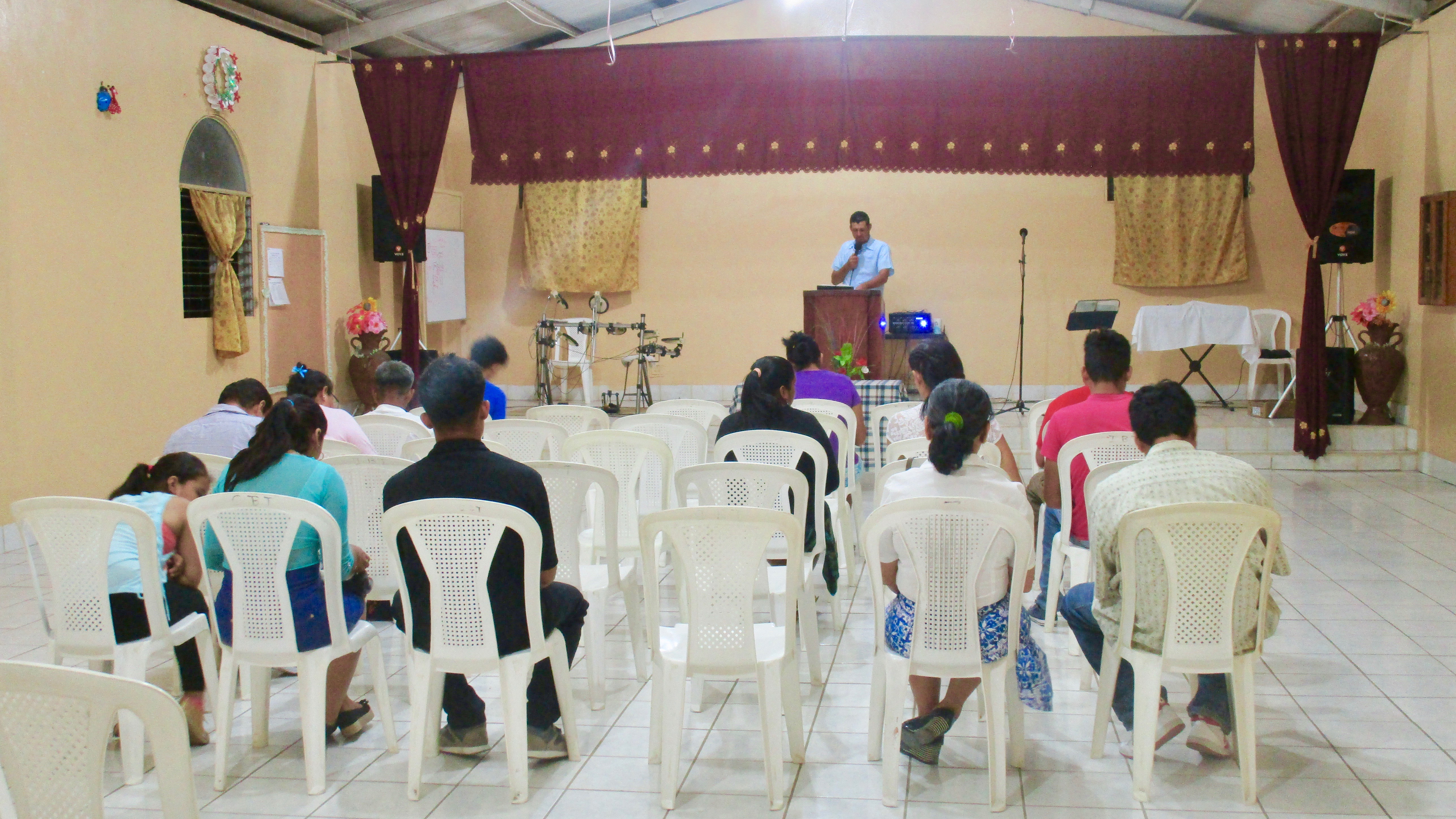 From Pastor Herling Parrales:
"I have been married for 12 years. My wife's name is Jessenia Del Carmen Flores Aleman. We have one daughter and her name is Emily Del Carmen Parrales Flores. She is 14-years-old. I have been serving as a pastor for three years and it has been so great to serve God. He is so good to all of us. We have 40 members attending our church. Every month we have about four souls saved. We have services twice a week on Wednesdays and Sundays. It is so awesome to serve God in so many ways. My church members support me a lot and that is such a blessing. I am studying in a Bible institute. I am so blessed. I thank you for praying for churches and their pastors. I will pray for your organization."
How You Can Pray:
1) Pray for more souls to come to Jesus
2) Please join us in praying for more blessings for our ministry
3) We are asking God to provide economic and spiritual help to our church and our people
Aaya – New Hope Children's Home Director, Mongolia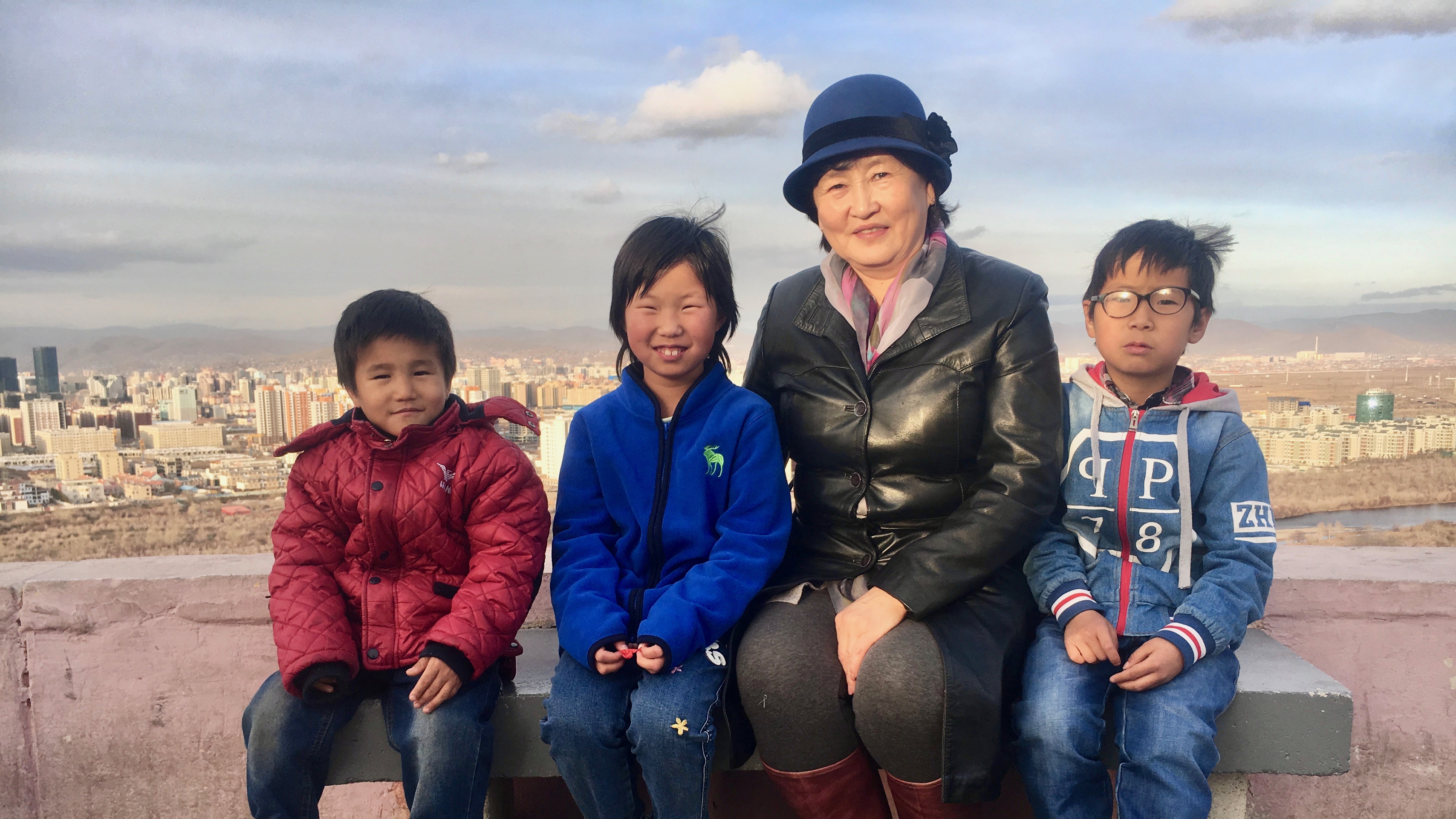 About Aaya:
We love Aaya and simply cannot imagine our ministry without her. She has been serving WEGO for 14 years! She began as a caregiver at our children's home and has faithfully earned her way to become our director! She is so loving and kind to our children. She says, "I am always grateful to work here. I am happy to serve the LORD and make changes in the children's lives. Sometimes I am discouraged to see some children's attitudes but it is always nice to see children who are growing healthy and peacefully." We are so grateful to have Aaya at the helm caring, not just for the children, but also for our great staff. Learn more about Aaya on her Fan Club page!
How You Can Pray:
1) Pray for her health and protection. Specifically, pray for her knee as it is painful for her to walk. A doctor suggested Aaya undergo an expensive surgery.
2) She has asked for the Lord to give her patience for everything
2) Join Aaya in daily praying for the kids living in our home
Maryeli Judith Martinez Calero – Chemistry Teacher, Nicaragua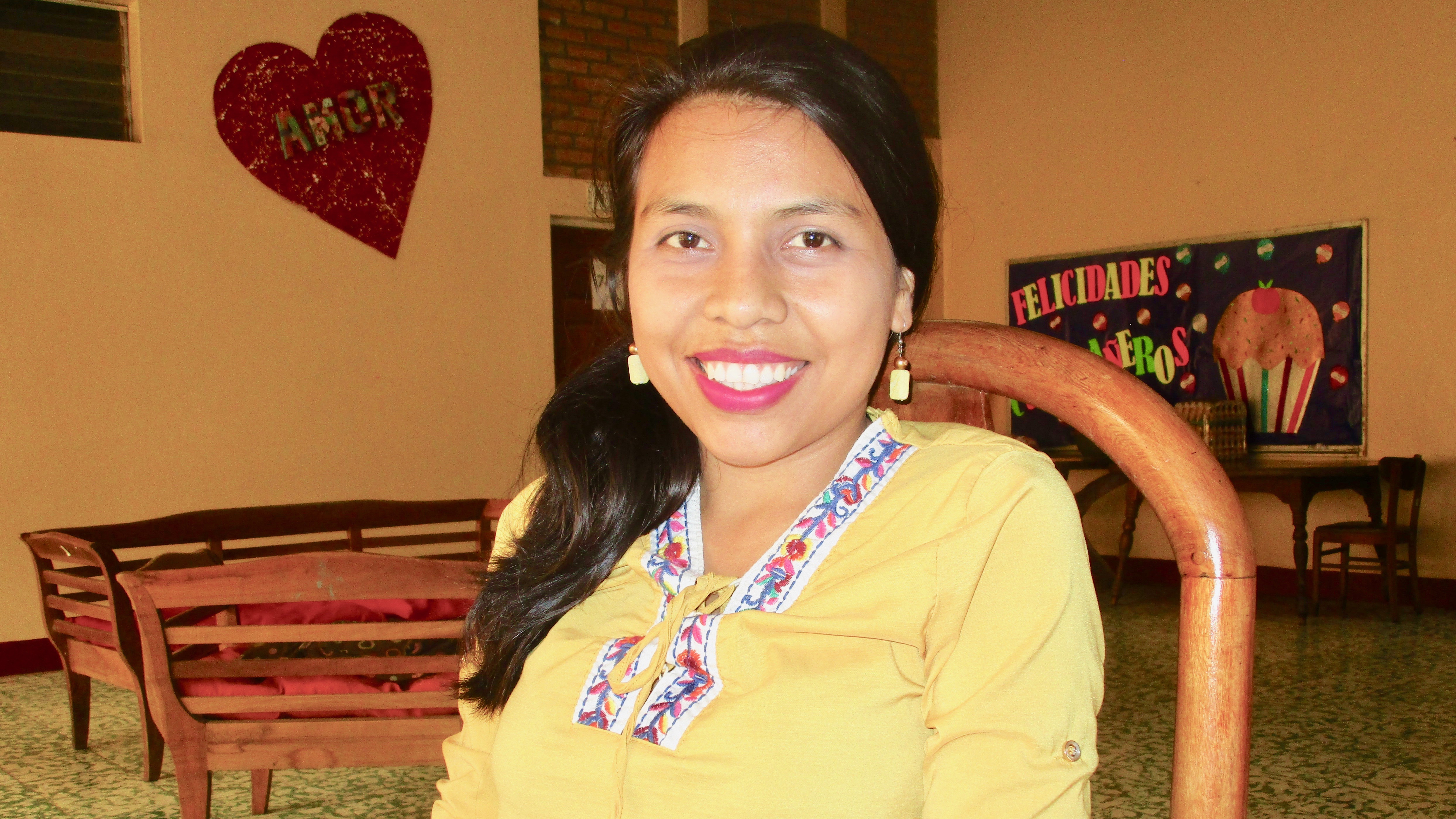 About Maryeli:
"I am 26 years old. I am not married and have no kids. I live with my parents and have one sister and three brothers. We have our own house in the Campos Azules Community. I take a bus every day to come to work. I attend New Jerusalem Baptist Church. I am a Sunday school teacher and a part of the worship team. What I love the most about working here is that I can share the Gospel with my students. It makes me happy that what the students learn about the Lord at school they can apply to their lives and and share it with their friends. I love spending time with my friends. People spend so much time on their cellphones that they forget how important it is to talk and have fun with their friends. My dad used to be a pastor.  Since I was little he has taught me about sin and how to ask the Lord for forgiveness. I am so thankful because Jesus saved me."
How You Can Pray:
1) Pray for my sister to come back to Jesus
2) Please be praying for my mom's health. She has throat nodules.
3) For me to be filled with God's wisdom
Bondgor – New Hope Children's Home, Mongolia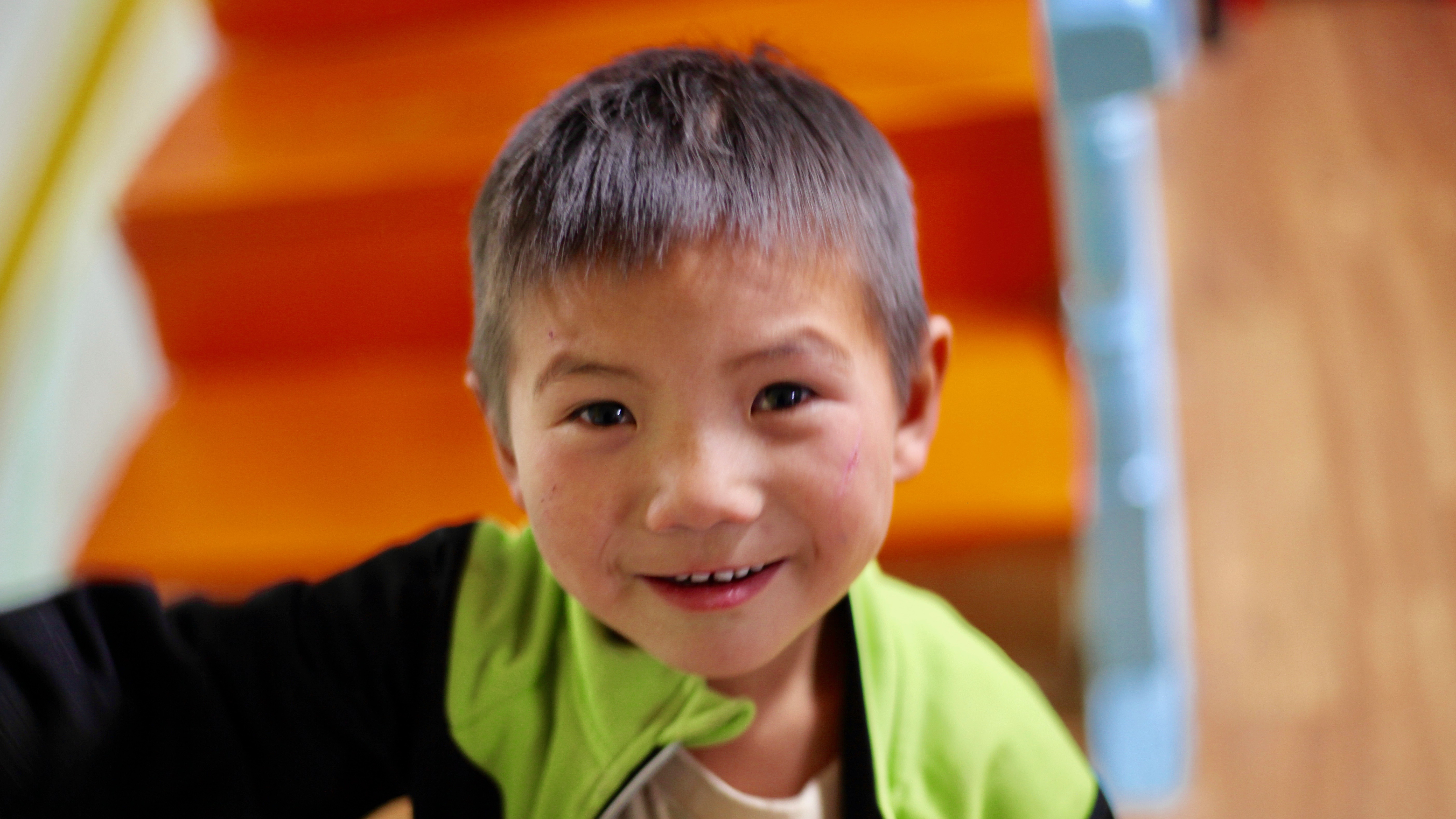 About Bondgor:
Bondgor is such a fun and loving kid and a real gift to our home. He is 6-years-old and studies in the first grade.  He came to our children's home in 2016. He used to live with his mother but she is no longer able to take care of him. His wish is to be reunited with his mom and live with her again. He often says that all happiness comes from parents. Bondgor is very active and has an inquisitive mind. He loves playing fun games with the other children in the home and is also an aspiring artist who loves to draw.
How You Can Pray:
1) Pray that he passes all of his exams as he is set to graduate from first grade this June
2) Always pray for his health, to be free from sickness or injury
3) Please join us in praying for Bondgor's future life to be one filled with joy and purpose in Christ
Regina Elizabeth Esteban Lopez 
– New Hope School, Nicaragua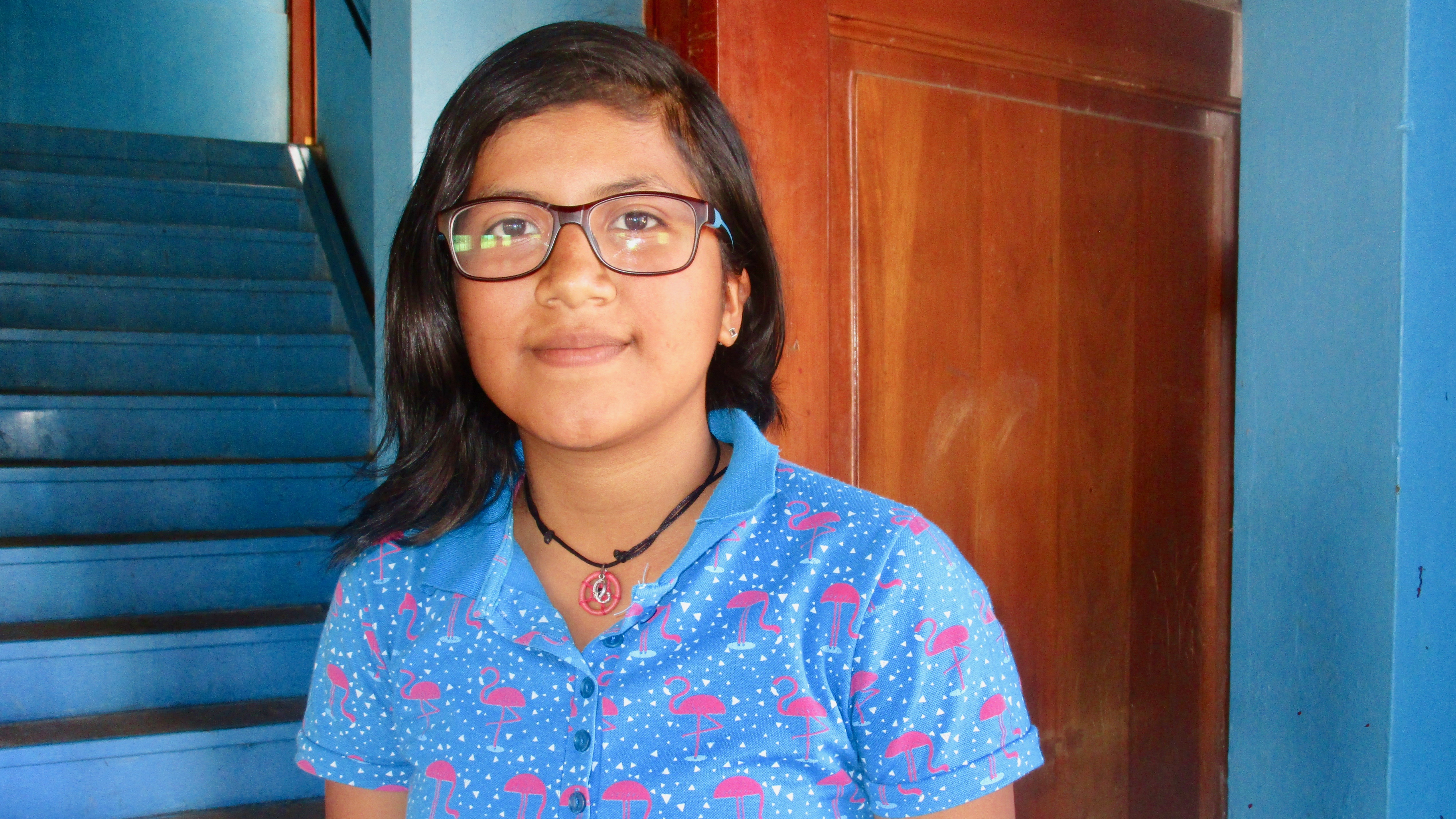 From Regina:
"I am 16-years-old and I am in the 10th grade. I have three brothers and I live with my mom and my stepfather. We have our own house. I go to Hosanna Church every Sunday but my mom goes to Gethsemane Church. I love to go to church because I enjoy singing and listening to the Word of God. I love to draw and listen to music. God is working in my life everyday and I have learned a lot about God in this school. I will apply what I have learned in my life. I will go to college to have a decent job in the future to help my family. I love sharing time with my friends at school and my favorite class is math. I love the food we eat at school, too. I thank the Lord for it everyday because there are some kids in other countries that don't have food."
How You Can Pray:
1) Pray for God to give me good health
2) I need God's help to make better decisions
3) I need to spend more time reading the Bible